No-Fly Independence Day Extravaganza
Includes a Fully Escorted North America Tour and Two Luxury Cunard Transatlantic Voyages
Enjoy an Evening Hudson River Cruise on 4th July*
20 nights | 23 Jun 2021
No-Fly Independence Day Extravaganza
Includes a Fully Escorted North America Tour and Two Luxury Cunard Transatlantic Voyages
Enjoy an Evening Hudson River Cruise on 4th July*
20 nights | 23 Jun 2021
No-Fly Independence Day Extravaganza
Includes a Fully Escorted North America Tour and Two Luxury Cunard Transatlantic Voyages
Enjoy an Evening Hudson River Cruise on 4th July*
20 nights | 23 Jun 2021
Get The Full Experience...
From the epicentre of power to the Big Apple, experience the great cities of America with tours of Washington DC and Philadelphia, a stay in New York over Independence Day and two classic Cunard transatlantic voyages.
Your holiday begins as you sail across the Atlantic on board the incomparable Queen Mary 2 to New York to begin your North America adventure. Explore Washington DC during a city tour which will take you to the Lincoln Memorial, the U.S. Capitol Building and the outside of the White House. Next, you'll uncover more history in Philadelphia, the 'Birthplace of America' and visit Independence Hall and the bronze Liberty Bell. Following your tours, you'll return to New York for Independence Day where you can watch the night sky explode into a kaleidoscope of colour and light. Waving goodbye to this vivacious city, you'll then embark Queen Mary 2 for your transatlantic cruise back to Southampton.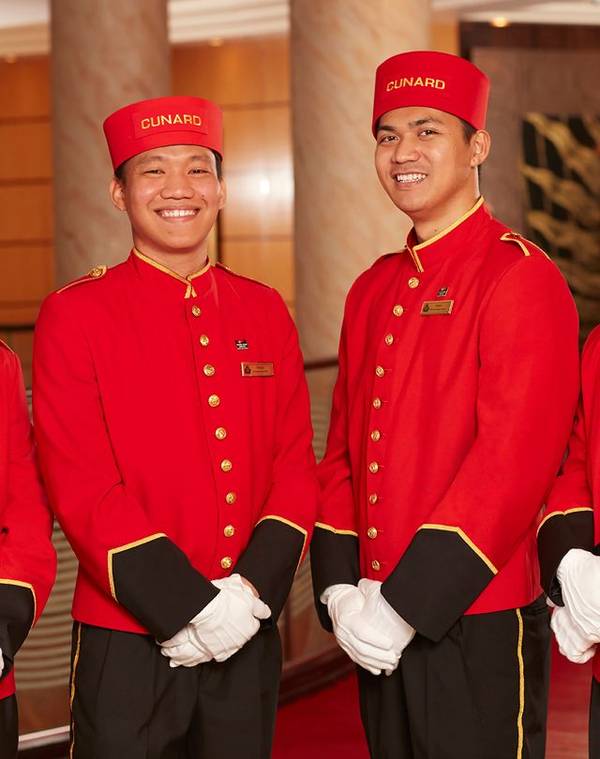 Package Includes
7 night full-board westbound transatlantic cruise on board Queen Mary 2
2 night hotel stay in Washington DC
Fully escorted tour of Washington DC
1 night hotel stay in Philadelphia
Fully escorted tour of Philadelphia
3 night hotel stay in New York over Independence Day
New York City Explorer Pass
*Book a Balcony or above and enjoy an evening Hudson River cruise on Independence Day with a buffet dinner
7 night full-board eastbound transatlantic cruise on board Queen Mary 2
All transfers
ATOL protected
Flight from
Other regional airports may be available*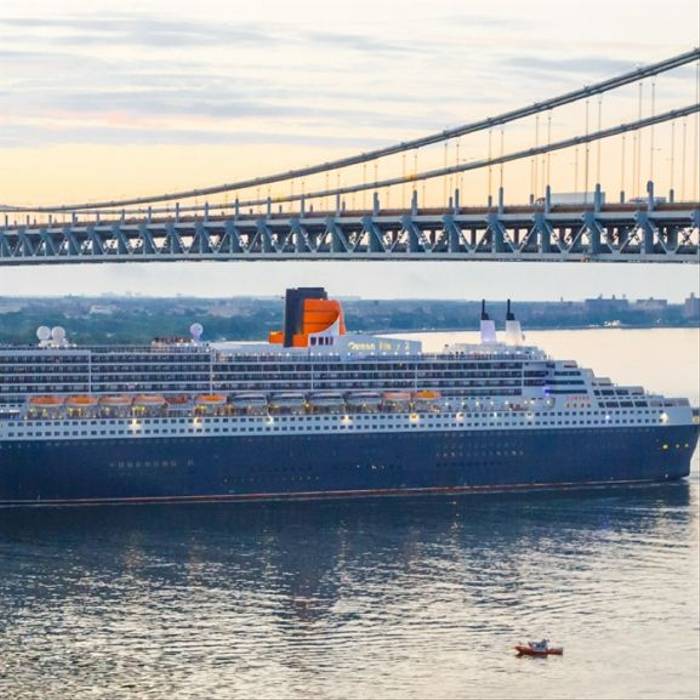 Southampton
- Embark Queen Mary 2
Today embark Queen Mary 2 in Southampton to begin your North American adventure. For over a century and a half, Cunard have epitomised the sophisticated grandeur of ocean travel. The Queen Mary 2 is one of the most famous in the world and will transport you to a more refined age, while surrounding you with all the luxury and modern amenities you could wish for on your cruise holiday.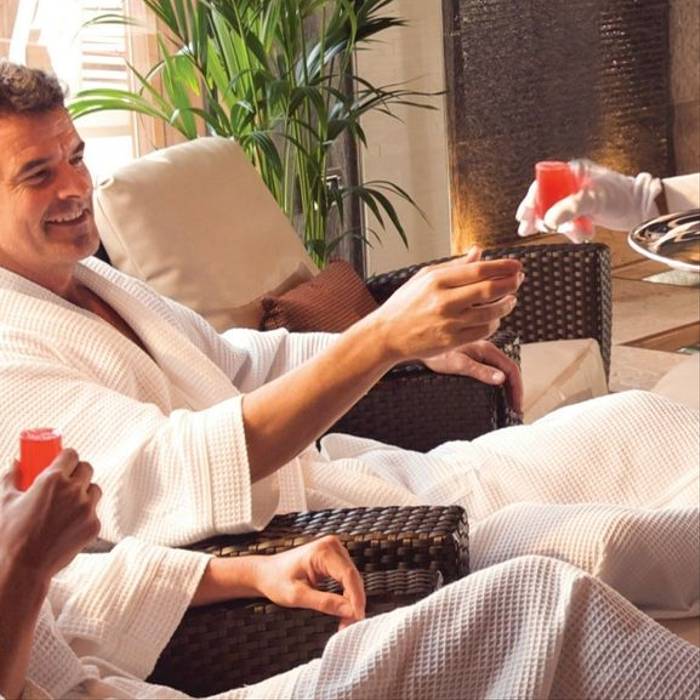 Queen Mary 2 is one of the most luxurious liners at sea. Find world-class entertainment, sumptuous cuisine, an on board planetarium, as well as the Canyon Ranch SpaClub® and famous speakers from the arts and beyond to entertain you on your voyage.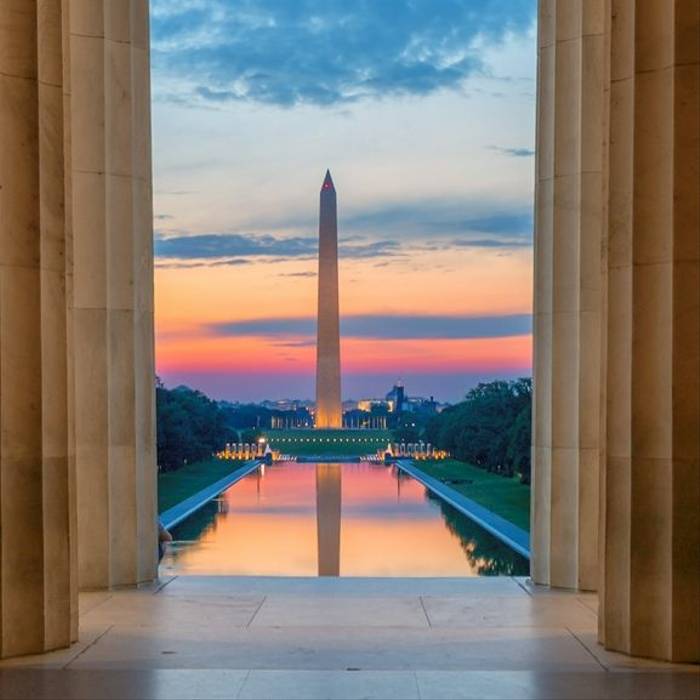 New York
- Disembark Queen Mary 2 and Washington DC Hotel Stay
Today you'll be welcomed by the iconic skyline of the Statue of Liberty standing guard over the harbour as you arrive in New York. Saying goodbye to your luxurious home at sea, you'll then be transferred to Washington DC. Dominated by neo-classical monuments, buckets of history and the President's home, the White House, your visit here will be anything but ordinary.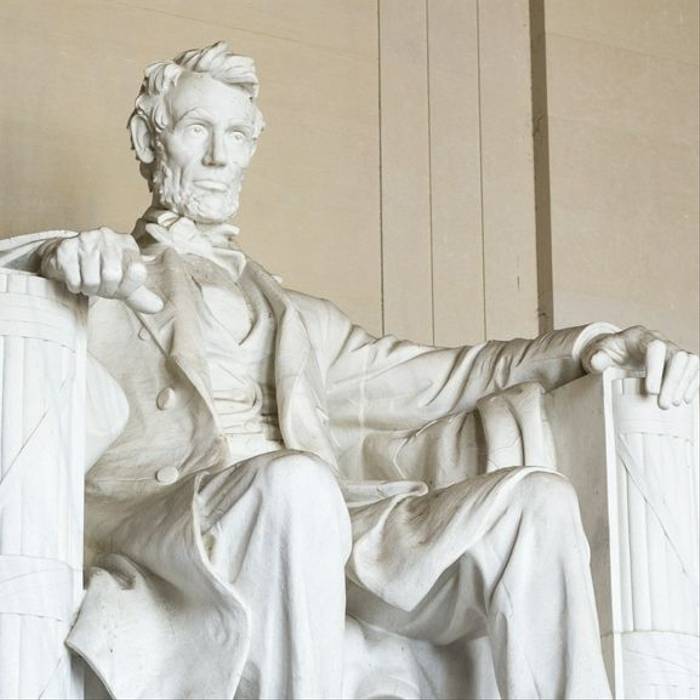 Washington DC
- Hotel Stay and Tour
Today, you'll enjoy a bus tour around this iconic capital, visiting some of its essential sights like the Lincoln Memorial, Library of Congress and the gleaming exterior of the White House. In the afternoon, you'll have more free time to discover the sights and sounds of modern America.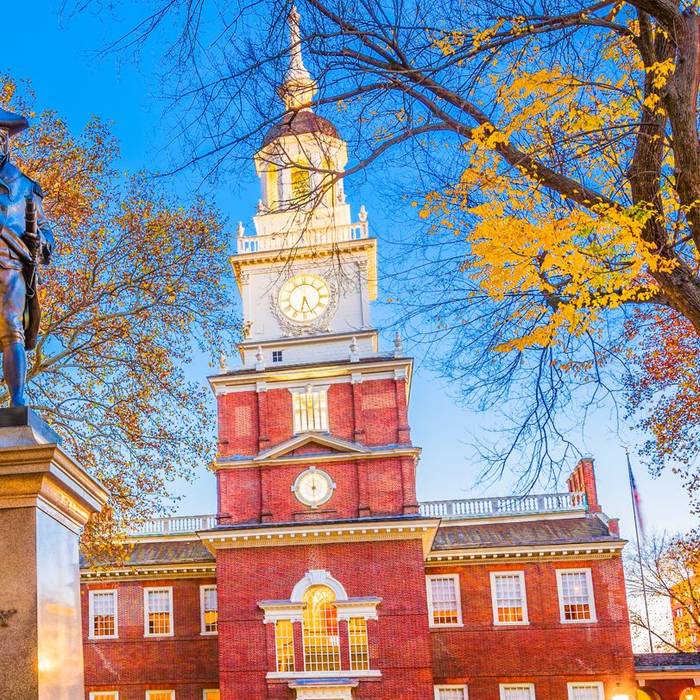 Philadelphia
- Hotel Stay and Tour
Today you'll transfer to Philadelphia, the 'Birthplace of the Nation', a city filled to the brim with history. Explore this city with your knowledgeable guide and visit Independence Hall where the Declaration of Independence was signed. You'll also discover the bronze glory of the Liberty Bell, an iconic landmark that signalled the end of British rule and the birth of a nation.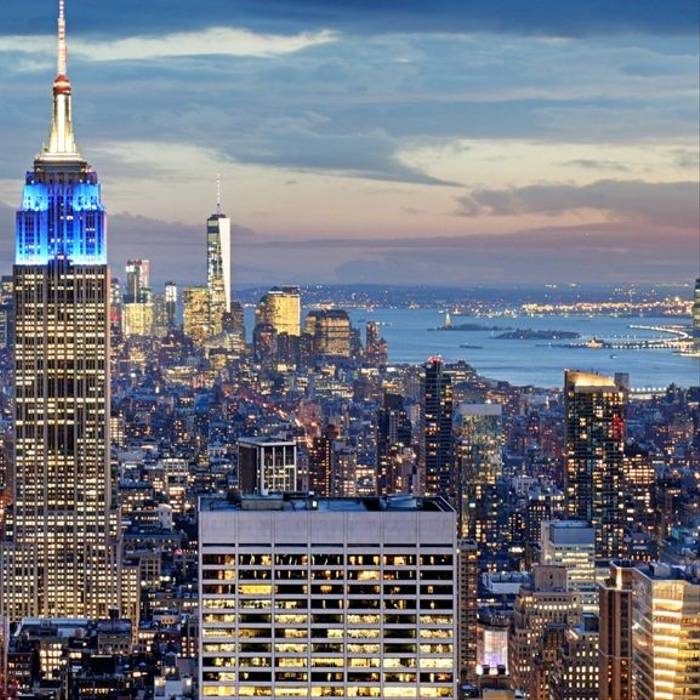 Sample one last tasty half-smoke before you travel to New York City for a three night stay. Here you can leap at the chance to explore this vivacious city with your New York City Explorer Pass. This pass means that you can discover some of its top attractions for free! From the Empire State Building, to its numerous galleries and museums, it is all at your fingertips to discover and enjoy.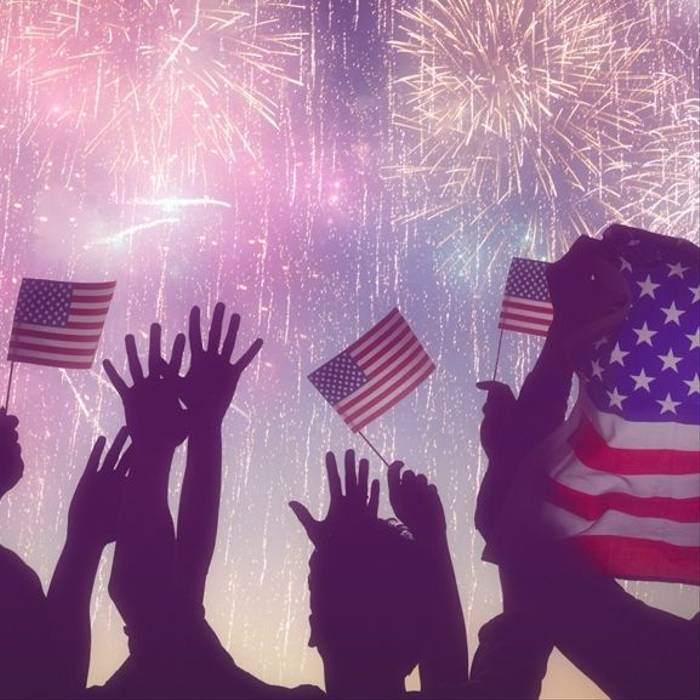 New York
- Hotel Stay and Independence Day
Experience the electric energy of Fourth of July at one of America's biggest shows of celebration and watch fireworks burst onto the sky's dark canvas. If you book a Balcony or above, you'll enjoy a Hudson River cruise, watch this display paint the inky water and see some of New York's iconic sights from the boat. Whether you're on land or water, with an undeniable dynamism, Macy's Fourth of July fireworks emblazon the night sky in an extraordinary lightshow.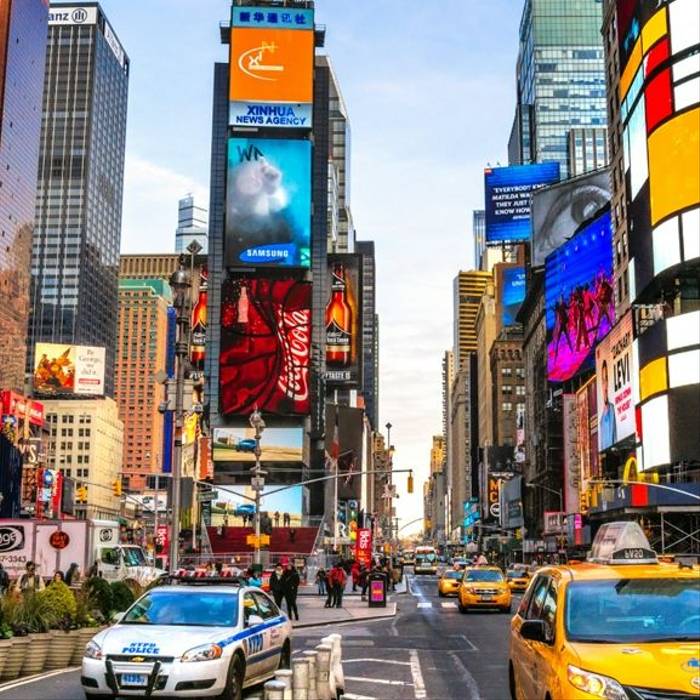 During your final day in New York, you can explore both its innovations and its classic sights. After walking through Central Park, you could then discover a lush park on an old elevated railway line. Alternatively sip a chilled glass of white wine overlooking Times Square at Bar54, the highest rooftop bar in New York before delving underground in a bar operating out of an old bank vault. Whatever you do in this city, it is sure to be memorable.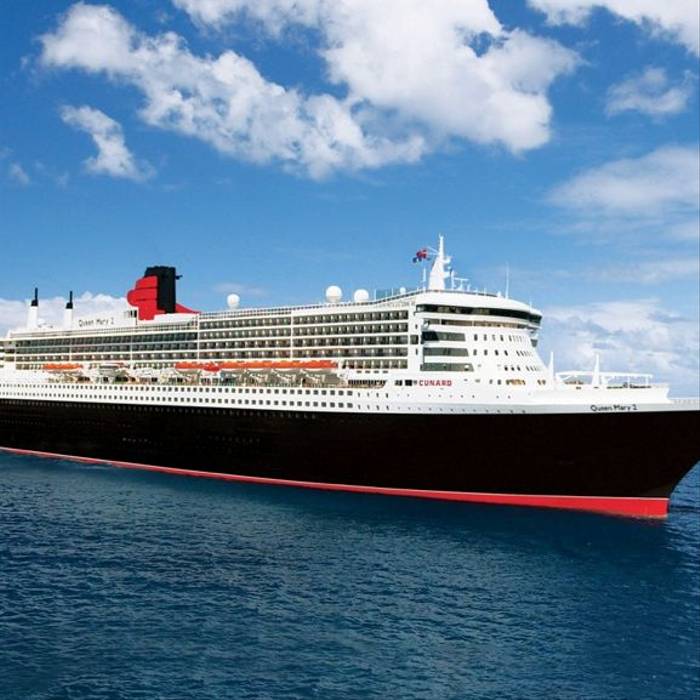 New York
- Embark Queen Mary 2
Today you'll greet Queen Mary 2 for another luxurious transatlantic voyage home. Cruising out of New York, look back for a final time at this epic city retreating behind you, your final glimpse being the Statue of Liberty's form. Then you can enjoy the blissful Queen Mary 2, a spectacular ship whose very essence, from grand design to final flourishes, harks back to the grand old ocean liners of the golden age of travel.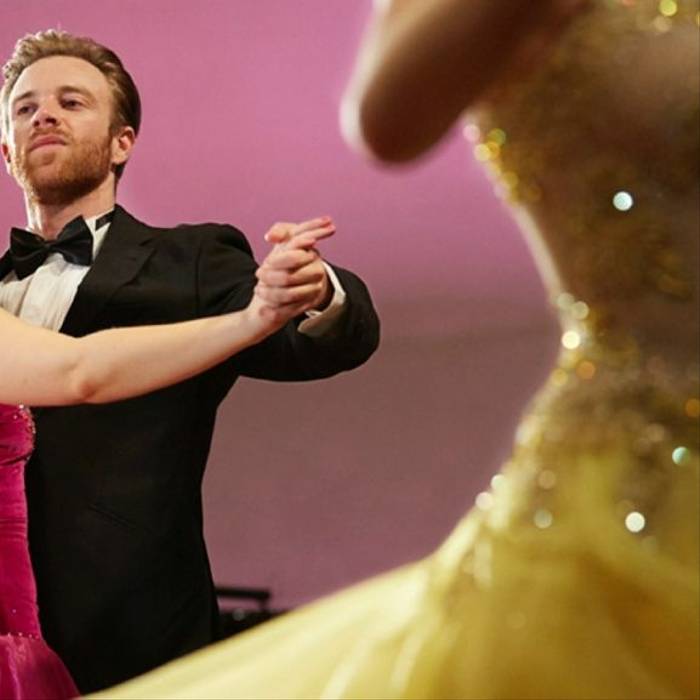 Find world-class entertainment, an on board planetarium, as well as the Canyon Ranch SpaClub® and famous speakers from the arts and beyond to entertain you on your voyage. In keeping with Cunard's luxurious and refined service you can also enjoy daily traditional afternoon tea served by white-gloved waiters in the magnificent Queens Room, accompanied by the gentle strains of the live orchestra.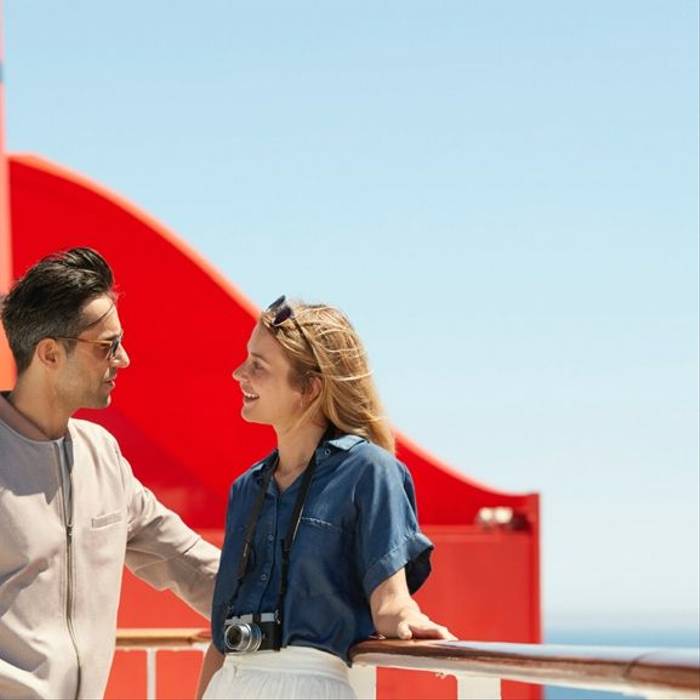 Southampton
- Disembark Queen Mary 2
Arriving in Southampton, you'll say goodbye to your North America adventure and disembark.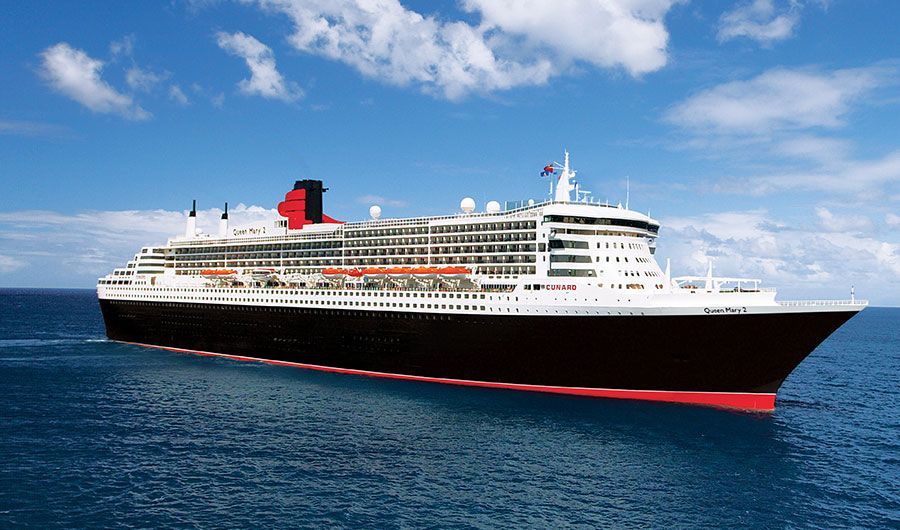 Quite simply, the Queen Mary 2 is the most magnificent ocean liner ever built, so, a fabulous cruise holiday on this wonderful ship is an experience of a lifetime. Cunard have incorporated the very latest in modern facilities, entertainment and enrichment opportunities into a ship radiating the opulence, charm and glamour of cruising's Golden Era. Your fine dining options include several-course gourmet delights with classy touches like Wedgewood china and Waterford crystal. Be entertained by lavish musical shows, dance in the largest ballroom at sea with a superb resident orchestra, and with four marvellous pool areas for relaxation, this wonderful ship has everything you could possibly want for the most marvellous time at sea.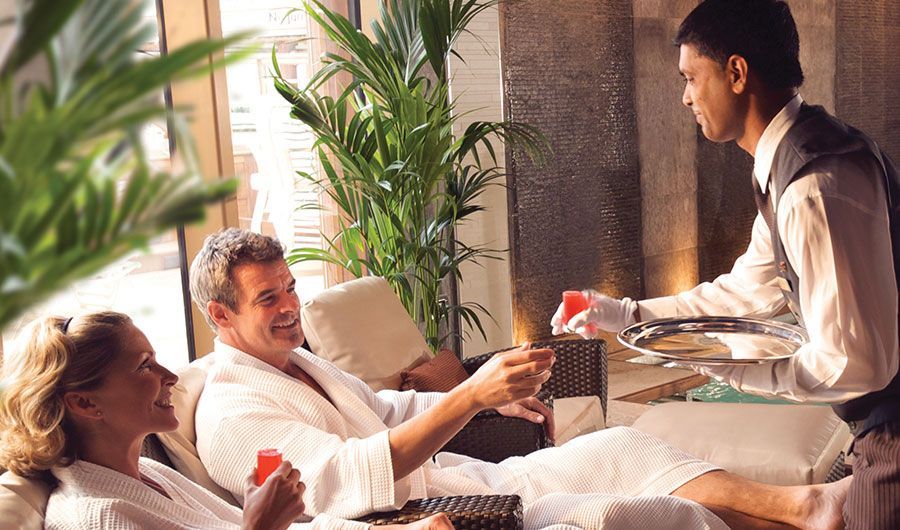 Queens Room
Head here for traditional afternoon tea or to dance the night away at one of the glamorous balls.
On Deck
Take part in Cunard's traditional games of shuffleboard and deck quoits. Challenge friends or join in one of the organised tournaments.
Commodore Club
Enjoy a signature cocktail as you sail towards the horizon or try the Martini Mixology or Whisky Tasting classes.