Cunard Queen Mary 2 World Voyage
Includes a 3 Night Hotel Stay in Perth
35 nights | 10 Jan 2021
Cunard Queen Mary 2 World Voyage
Includes a 3 Night Hotel Stay in Perth
35 nights | 10 Jan 2021
Cunard Queen Mary 2 World Voyage
Includes a 3 Night Hotel Stay in Perth
35 nights | 10 Jan 2021
Get The Full Experience...
Immerse yourself in an unforgettable world voyage on board Cunard's exceptional flagship Queen Mary 2, exploring captivating destinations from the delights of Europe to the cosmopolitan cities of South Africa and the paradise islands of the Indian Ocean.
Settle in for the experience of a lifetime on board Queen Mary 2, a ship synonymous with the luxury of a bygone age. Make the most of the ship's ample amenities as you cruise past the Iberian Peninsula towards the beautifully rugged Canary Islands. Wander a tropical forest or bask on pearly white beaches that lie before Mount Teide in Tenerife. Following several days at sea, Cape Town awaits. South Africa's most cosmopolitan city is home to an array of attractions including the world-famous Table Mountain. To experience the best of its surrounding wildlife, head for the Kirstenbosch National Botanical Garden. Your other destinations on the South African coast are Port Elizabeth, known for its striking pea-green mosque, and Durban, awash with handsome colonial architecture. The Indian Ocean islands of Mauritius and Réunion then provide a taste of paradise before you make for Australia. End your voyage in lively Perth, a city remote yet packed with attractions.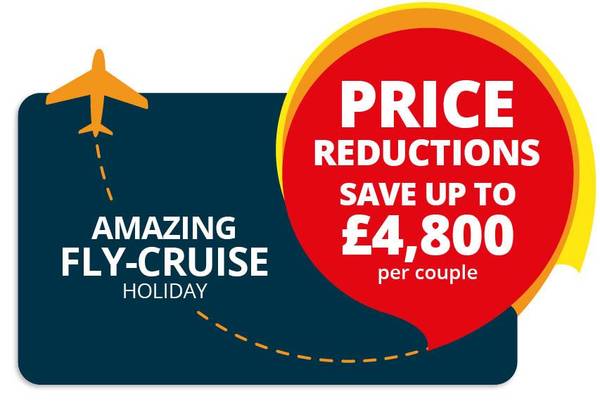 Package Includes
32 night full-board cruise on board Queen Mary 2
2 nights in port in Cape Town
3 night hotel stay in Perth with breakfast
Inbound Singapore Airlines flight (London arrival - regional flights available)
ATOL protected
Flight from
Other regional airports may be available*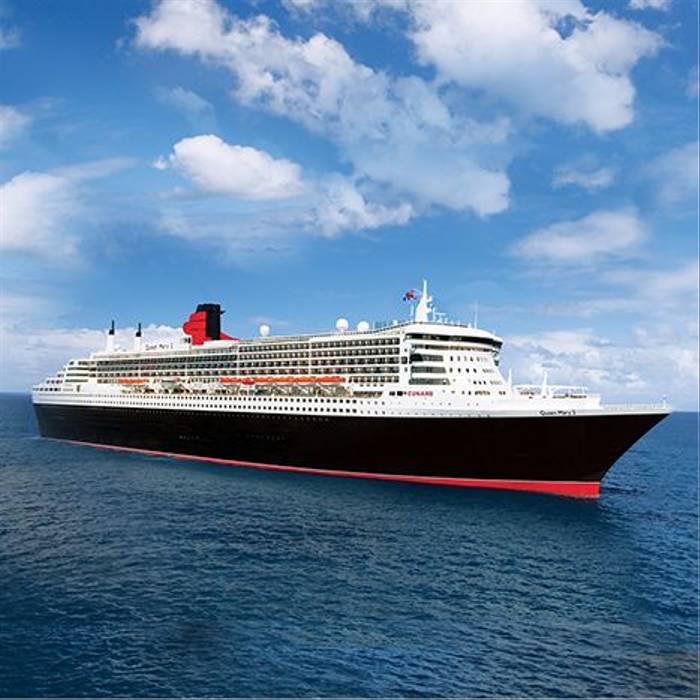 Southampton
- Embark Queen Mary 2
Treasure the feeling of a bygone era on board Cunard's exceptional flagship Queen Mary 2, the world's only ocean liner, for your transoceanic voyage to Perth. Embrace her labelled style and incomparable elegance as you revel in luxurious spaces. Immerse yourself in effortless indulgence as you sip on refined cocktails, dance in the Queens Ballroom to the elegant sounds of the orchestra and savour delectable suppers, served on freshly pressed crystal-white linens, by white-gloved waiters.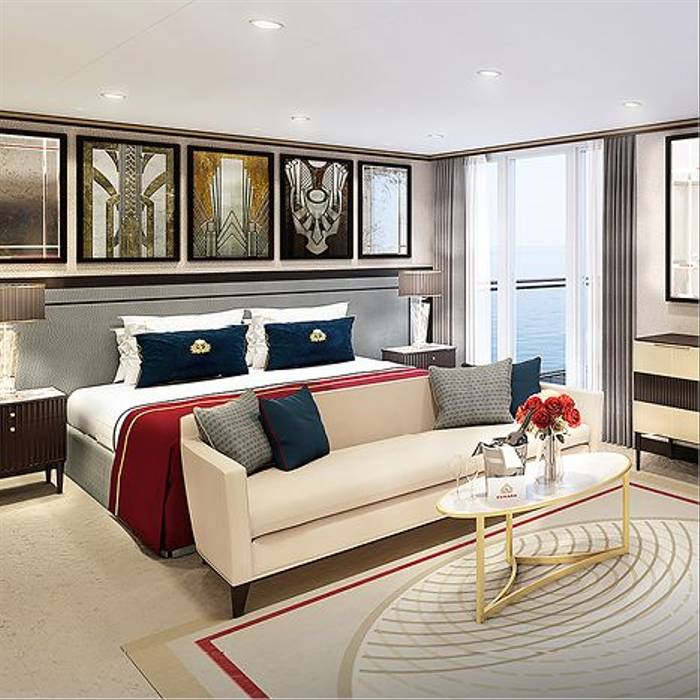 Take comfort in the plush surroundings of your stateroom. Elegantly decorated and detailed with modern amenities, it has everything you need in order to feel right at home. Have a wonderful night's sleep tucked up in lavish bedding, finished with pillows specially chosen from a seven-pillow menu.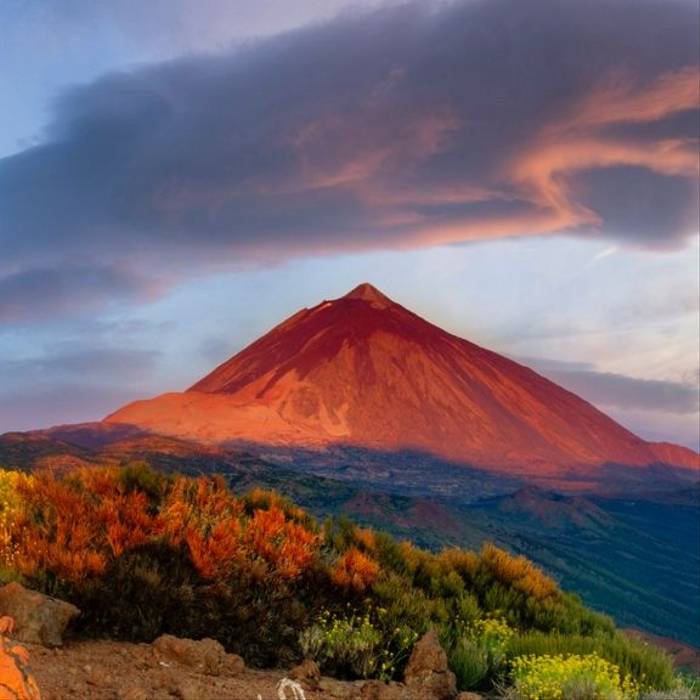 Home to magnificent Mount Teide that towers over the landscape, pearl-white sandy beaches and tropical-forest walks, Tenerife is a stunning resort just waiting to be explored. The largest of Spain's Canary Islands, it's a popular destination for tourists. Stroll the welcoming beaches, dipping your toes in the warm North Atlantic, awaken your senses in the superb botanical garden, filled with collection of vibrant exotic flora and aromatic herb gardens, or, indulge in delicious Canary Island fare in El Calderite de la Abuela.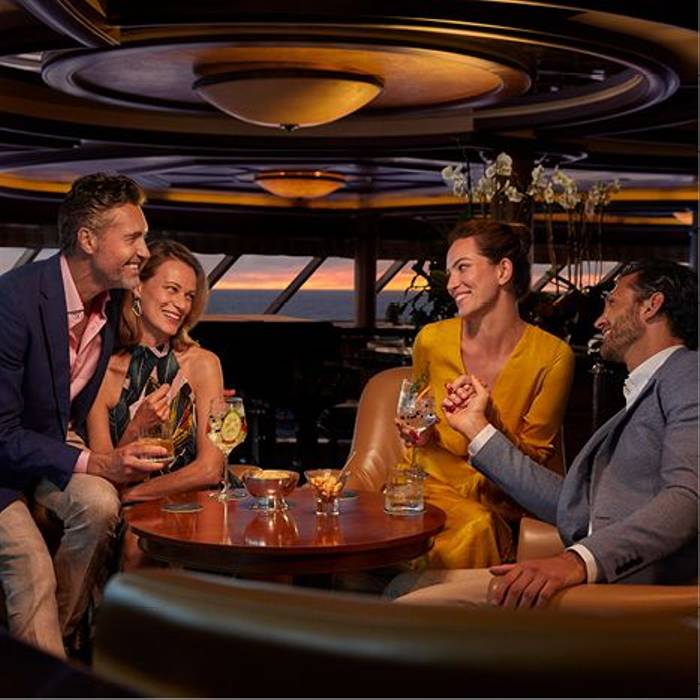 Envisage spending eight days at sea, experiencing true ocean travel, with exceptional White Star Service, on board the world's only true ocean liner. Your time on board is yours alone to indulge in the exquisite surroundings. Revel in a bygone era at the Captain's Collections and sip world-class wines, or if you wish to while away the time like a true ocean liner passenger, you could head to the Commodore Club for your pre-dinner tipple. Complete with the soothing tones of the pianist filling the air, enjoy spectacular views of the sparkling ocean absorbing the setting sun.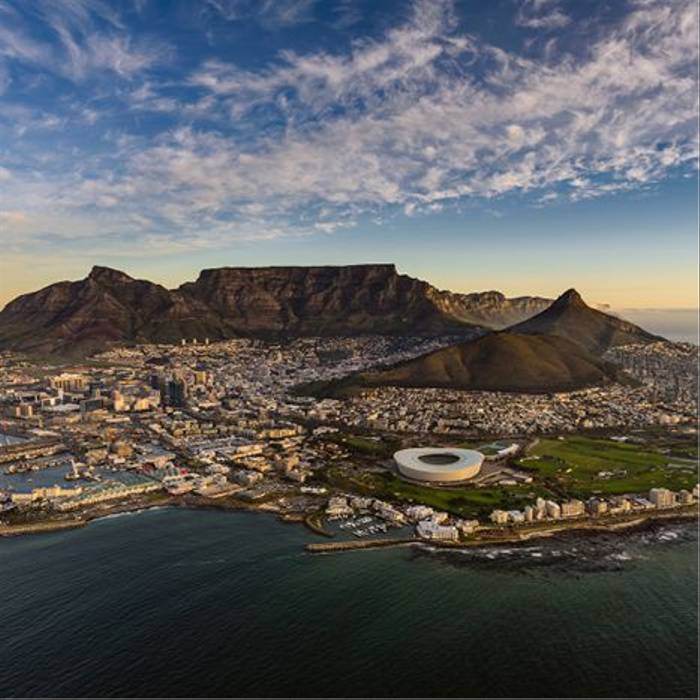 An unrivalled backdrop created by the iconic Table Mountain, the Atlantic Ocean bringing in a crisp, salty breeze and culture blooming from the very buildings standing in the city centre, Cape Town is a perfect place to spend three days in port. Whether you're hunting for the nature or sipping world-class wines, you'll find anything to do in this destination.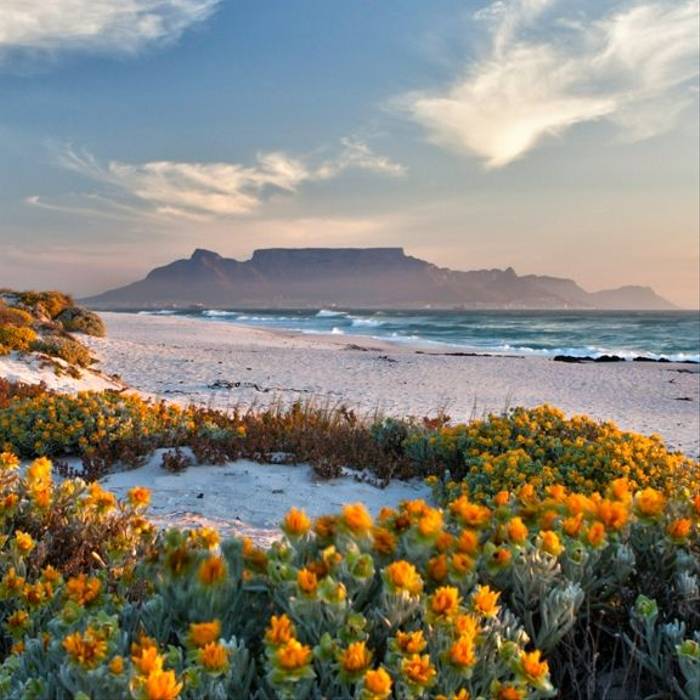 No trip to Cape Town is complete without a journey to Table Mountain. Take the cable car to its flat 'peak' and marvel at the view of the world stretching out beneath you and marvel at the majesty of this natural feature. Heading back to the bottom, you could drive from Simon's Town to Cape Point and enjoy the blue sea embracing the horizon and crashing into honeyed cliffs that arch into the sky.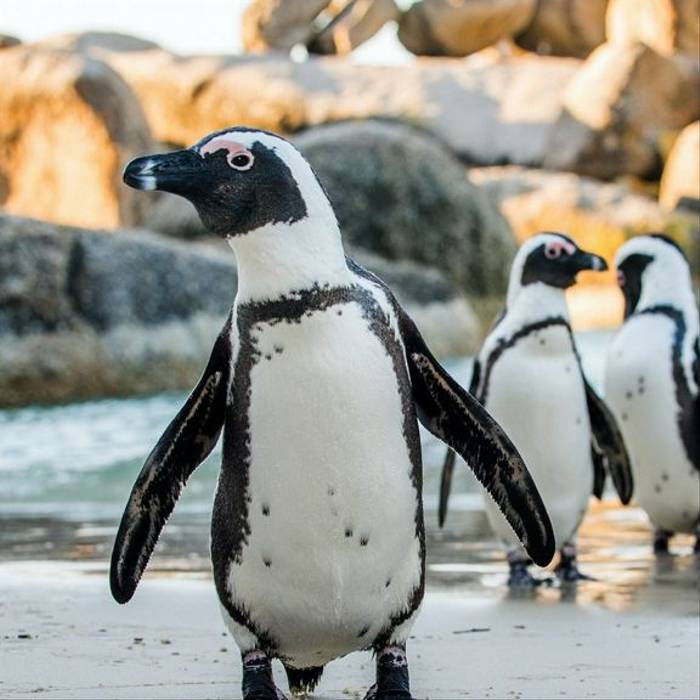 Home to glorious golden beaches and penguins diving beneath crystal clear waters, Cape Town also has a lively atmosphere so it is no surprise that it welcomes you with open arms. Discover whales on a whale-watching tour, or simply wander through the Kirstenbosch National Botanical Garden which is nestled at the foot of Table Mountain and absorb the tranquillity of your surroundings.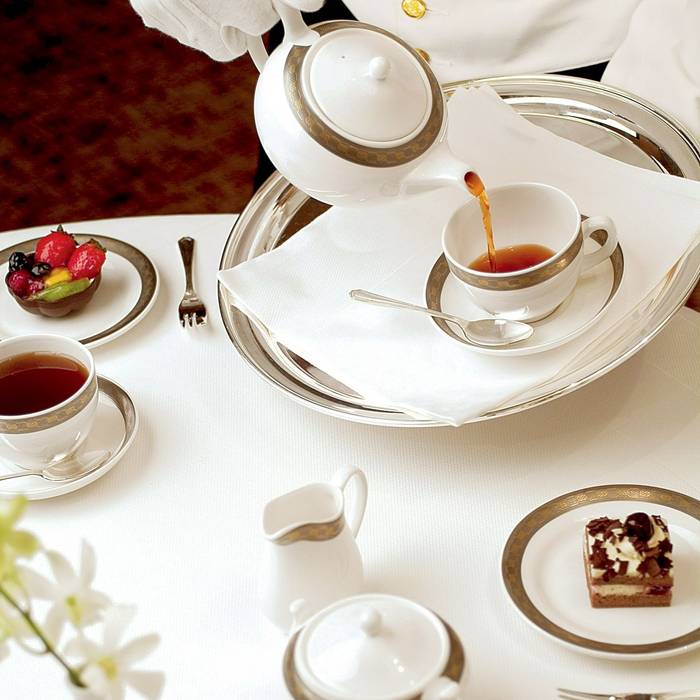 Cunard ships are known for exuding maritime elegance and the Queen Mary 2 is no exception. If you haven't yet had the chance to sample its traditional afternoon tea, you could make for the suitably named Queen's Room where you'll savour a luxurious ambience fit for royalty. Enjoy meticulously prepared sandwiches and sip the finest teas as an orchestra provides the musical backdrop, enhancing the sense of occasion.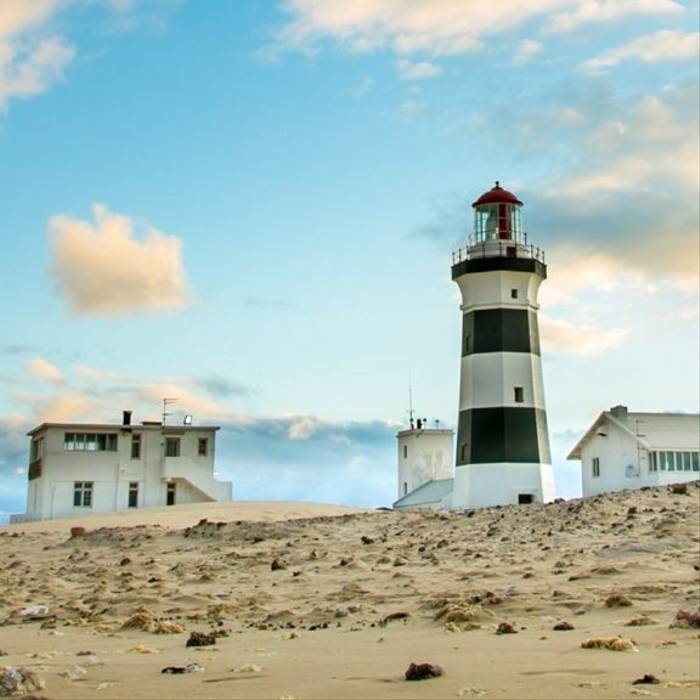 White sand beaches curling around azure blue waters are what define this destination. You could spend the day lazing away with your feet in the cool surf but why not head into town where it boasts a history to be admired? From Pier Street Mosque, brilliant and eye-catching with its green dressing to its opulent opera house complete with red velvet seats, you can take a walk back in time during your day here.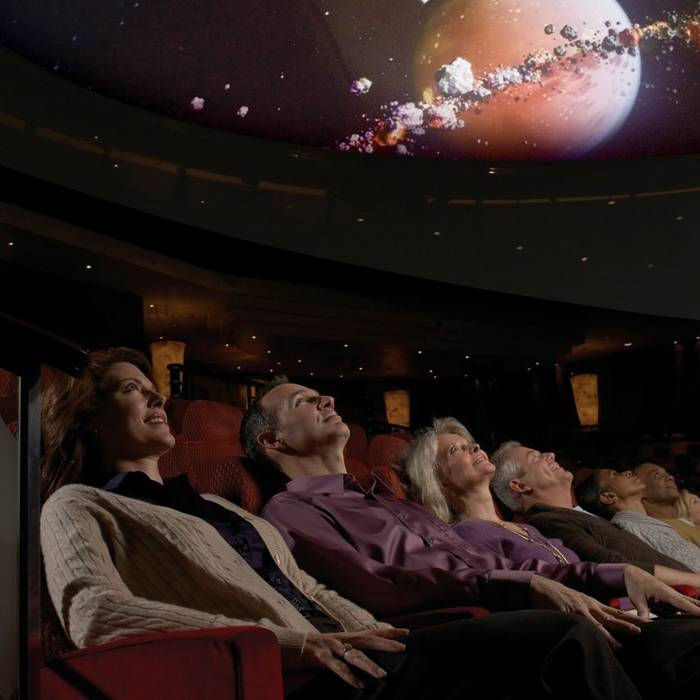 From morning till night, you'll always be treated to first-class entertainment on a Cunard cruise, but there's also scope for intellectual enrichment. At the planetarium – the only one at sea, no less! – you could learn how to navigate by the stars like the sailors of yesteryear. It also hosts screenings of science or natural history films. Or you could head for the superbly stocked library. Let the ship's librarian find a book that suits your taste, then settle into a sumptuous leather chair for an hour or two.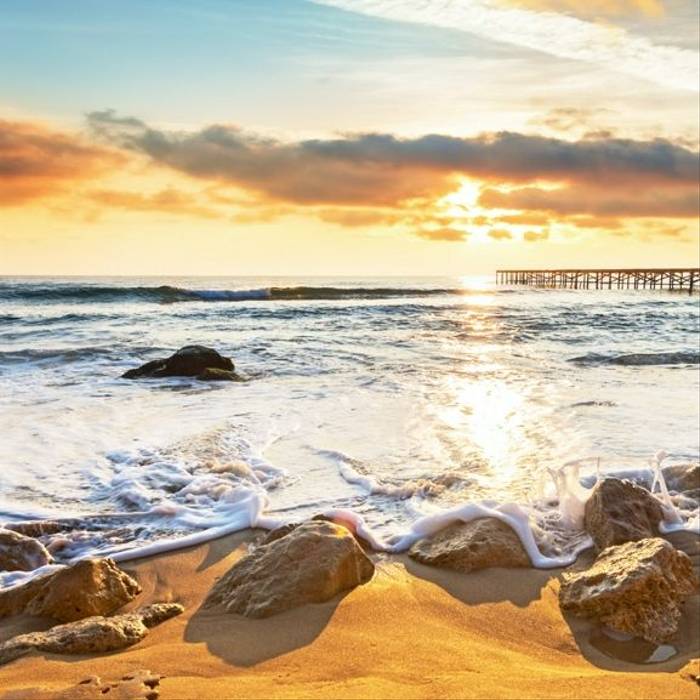 The largest city of KwaZulu-Natal province and the third most populous city in South Africa, Durban is known for its African, Indian and colonial influences; making it an absolute delight to explore. Pay a visit to the Moses Mabhida Stadium, their state-of-the-art stadium, especially built for the 2010 World Cup, discover the Temple of Understanding – the biggest Hare Krishna temple in the southern hemisphere shaped like a lotus flower, or immerse yourself in the bustle of Wilson's Wharf, the best place to stop and indulge in tasty cuisine as you gaze out at the harbour's activities.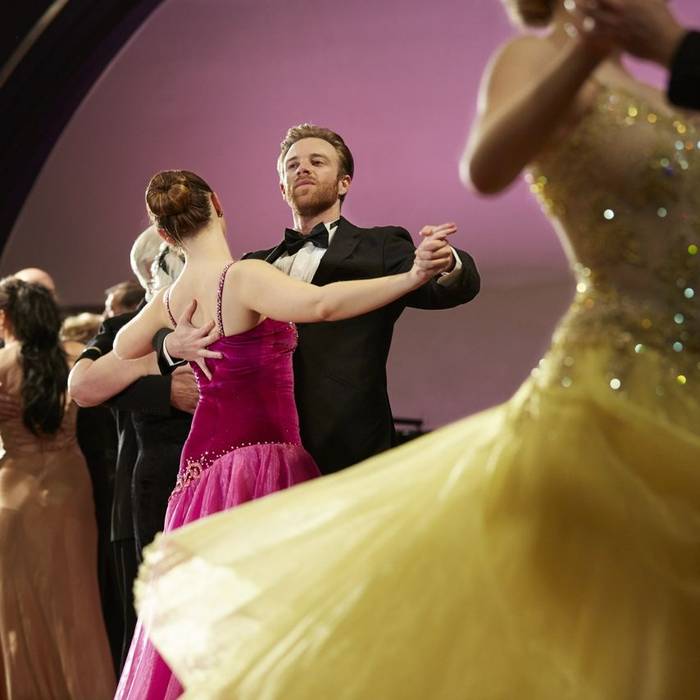 If there's ever a cruise in which you can slip on your glad rags, it's a Cunard cruise. And the Gala Balls on the Queen Mary 2 are the highlight of the ship's famously lavish nightlife. Show off your well-choreographed dance steps on the gleaming and polished dancefloor of the Queens Room to the accompaniment of an eight-piece orchestra. Each Gala Ball is themed, from the Roaring Twenties to Masquerade, giving you the perfect excuse to live the high-life and let loose, Cunard-style.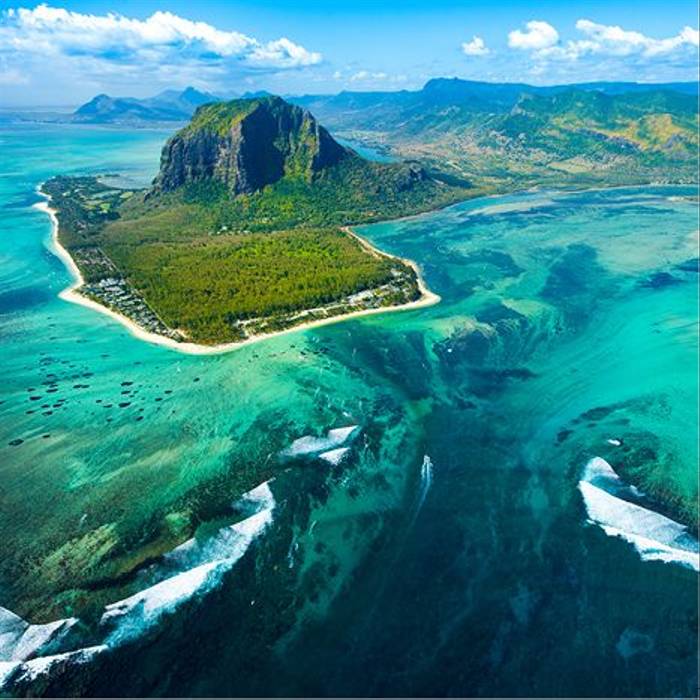 A postcard-perfect island, Mauritius steals your heart away with your first step on land. Let your toes curl in the soft sand before you head further into its emerald-toned interior where waterfalls cascade into cool pools. After exploring its wild core, you can discover its tropical botanic gardens where mankind has tried to tame it into a colourful kaleidoscope of large fronds and ponds hosting large lily pads.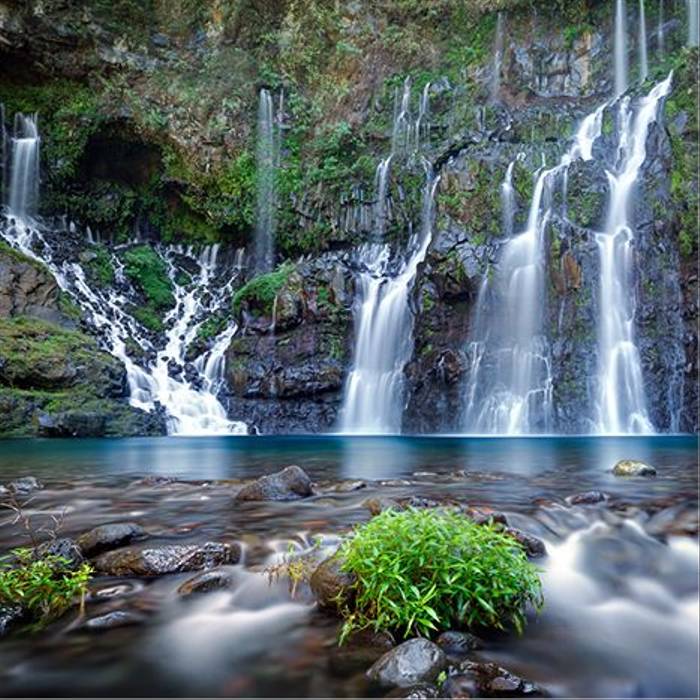 A green-caped volcano, lush rainforests blanketing the landscape and waterfalls interspersed between vanilla plantations, Réunion Island is an answering call to nature. Hiking, snorkelling and whale watching are a part of the norm when visiting Réunion Island but you could also discover some of humanity's contribution like a 19th century rum distillery or the scattered towns, filled with vibrant colonial architecture.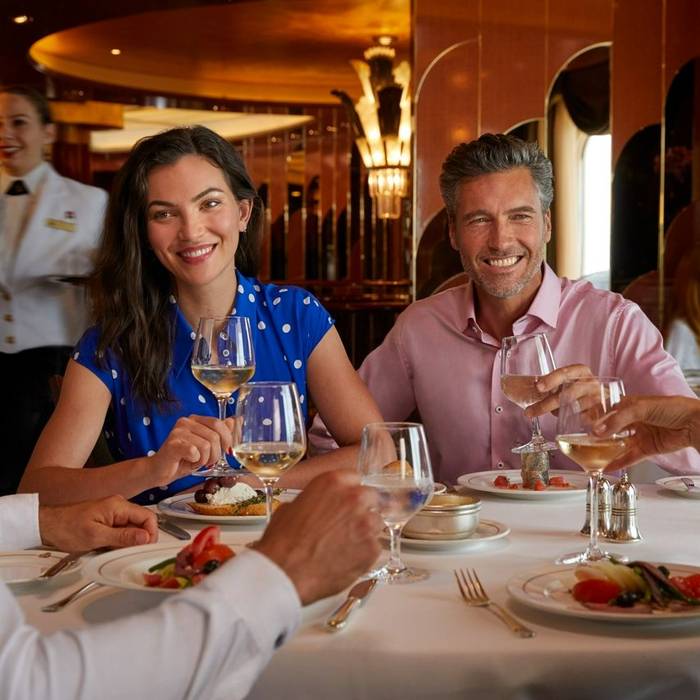 With a variety of dining options, feel a sense of freedom as you take the time to deliberate what to order. For a true sense of occasion, your fine dining options include several-course gourmet delights with elegant details like Wedgewood china and Waterford crystal, or for something a little more casual, enjoy a relaxed self-service meal in Kings Court.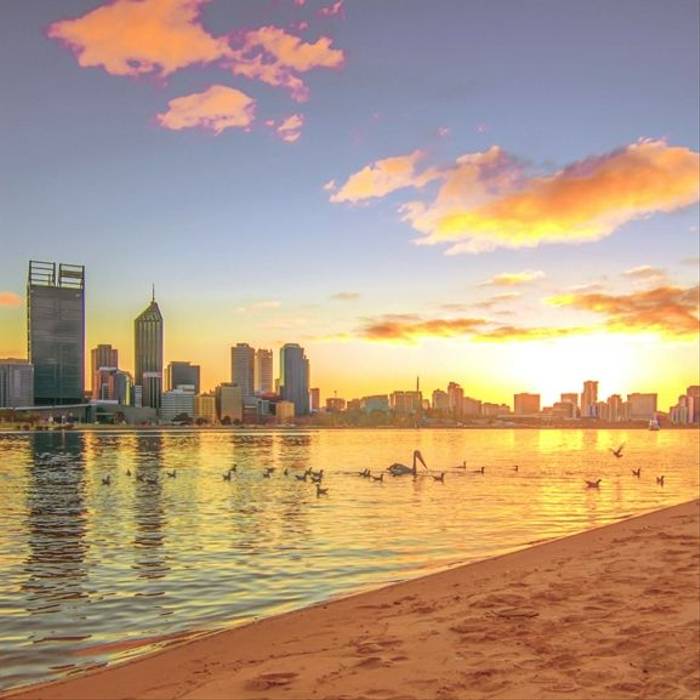 Perth
- Disembark Queen Mary 2 and Hotel Stay
Disembarking in Perth, you'll have a three night hotel stay in which to relish the joys of this city's idyllically warm climate. In the last grasp of summer, you could go swimming in Cottesloe Beach, lined by cute cafés and tall pine trees. To uncover the native beauty of Perth, you could walk within Kings Park and Botanic Gardens that sews the best of humanity and nature into a beautiful tapestry of acres of bushland and brightly-coloured wildflowers.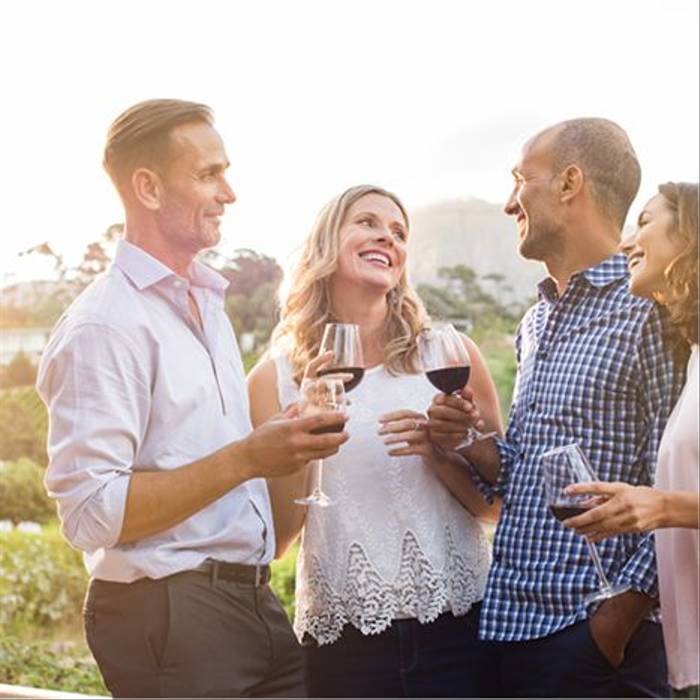 Your second day in Perth could see you doing as little or as much as you liked. But no trip to Perth is complete without heading to the Swan Valley for a wineries tour. Cultivating award-winning wines since 1829, you could take your palate on a gastronomic tour and savour the taste of an already amazing holiday.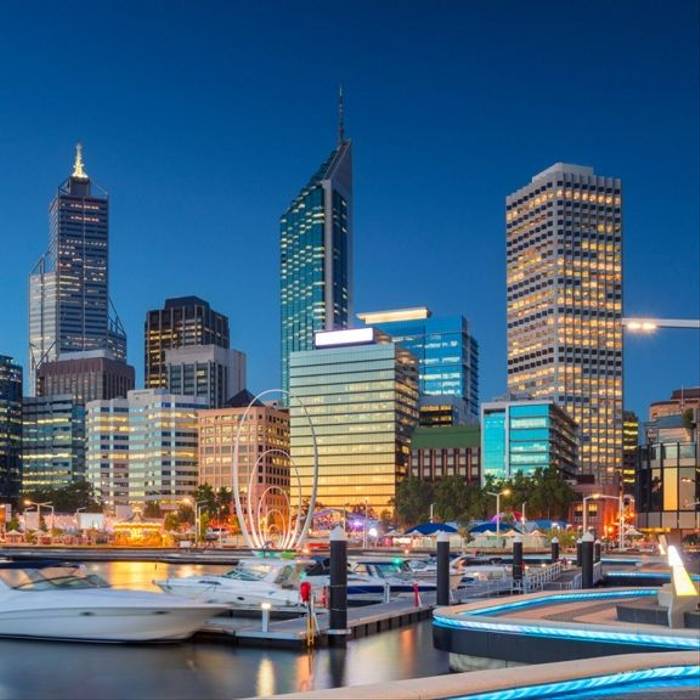 For your final day in Perth you could learn more about the history that created this city. Walk within the halls of Fremantle Prison to grant you an insight to the former penal colony. However, if you prefer that all that glitters is gold, you could head to the Perth Mint, a museum that delves into Australia's gold history with vault tours.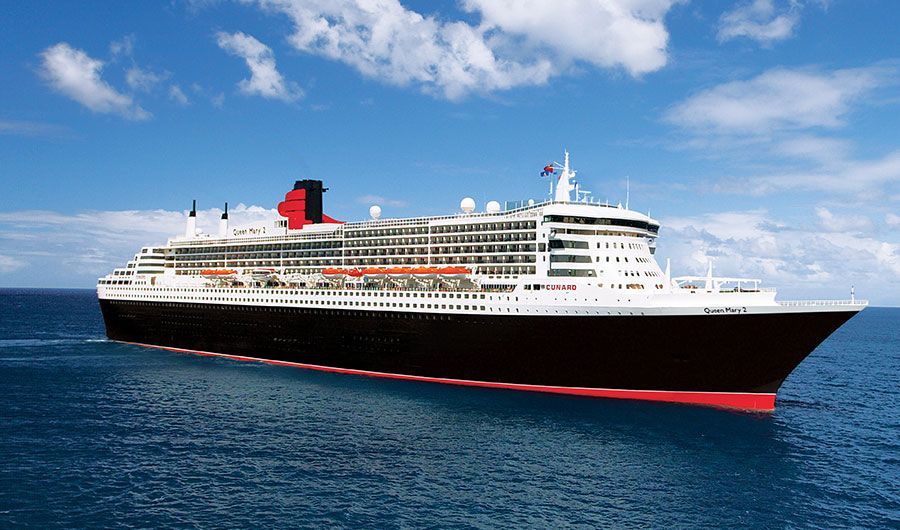 Quite simply, the Queen Mary 2 is the most magnificent ocean liner ever built, so, a fabulous cruise holiday on this wonderful ship is an experience of a lifetime. Cunard have incorporated the very latest in modern facilities, entertainment and enrichment opportunities into a ship radiating the opulence, charm and glamour of cruising's Golden Era. Your fine dining options include several-course gourmet delights with classy touches like Wedgewood china and Waterford crystal. Be entertained by lavish musical shows, dance in the largest ballroom at sea with a superb resident orchestra, and with four marvellous pool areas for relaxation, this wonderful ship has everything you could possibly want for the most marvellous time at sea.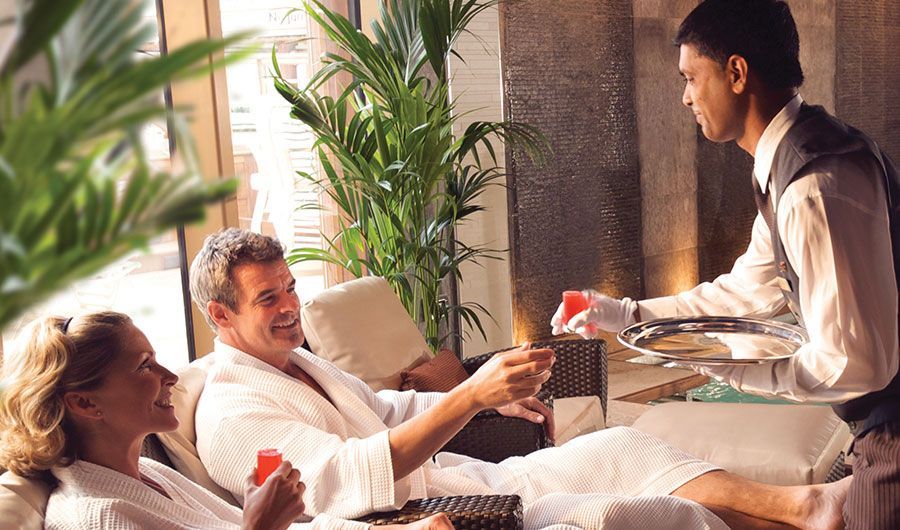 Queens Room
Head here for traditional afternoon tea or to dance the night away at one of the glamorous balls.
On Deck
Take part in Cunard's traditional games of shuffleboard and deck quoits. Challenge friends or join in one of the organised tournaments.
Commodore Club
Enjoy a signature cocktail as you sail towards the horizon or try the Martini Mixology or Whisky Tasting classes.