2021 Cunard Queen Victoria Voyage from Southampton to Sydney
Includes Overnight Stays in Port in San Francisco and Honolulu
FREE Return Flight & Complimentary Sydney Hotel Stay
51 nights | 10 Jan 2021
2021 Cunard Queen Victoria Voyage from Southampton to Sydney
Includes Overnight Stays in Port in San Francisco and Honolulu
FREE Return Flight & Complimentary Sydney Hotel Stay
51 nights | 10 Jan 2021
2021 Cunard Queen Victoria Voyage from Southampton to Sydney
Includes Overnight Stays in Port in San Francisco and Honolulu
FREE Return Flight & Complimentary Sydney Hotel Stay
51 nights | 10 Jan 2021
Get The Full Experience...
Embark on this fantastic transoceanic Cunard voyage on board Queen Victoria that will take you from the breathtaking beaches of the Caribbean to the welcoming sights of Sydney.
Boarding the elegant Queen Victoria, you'll find a ship filled with splendour, yet detailed with the modern amenities to make you feel right at home. Indulge in her beautifully decorated bars and lounges, relax in her luxurious spa and embrace the opportunity to be treated like a star during afternoon tea, served by white-gloved waiters. Crossing the Atlantic Ocean to Florida, you'll discover its history of space expeditions and the spectacular beaches. Explore the sun-soaked Caribbean before venturing south and passing through the Panama Canal to Mexico. After savouring an overnight in port in San Francisco, where you can escape to Alcatraz, you'll discover Pacific Ocean treasures including Hawaii and Fiji, before sailing on to the coastal highlights of New Zealand. Your memorable voyage culminates in Sydney, where you'll disembark for a hotel stay to revel in the captivating gems and admire the iconic landmarks of Australia's most cosmopolitan city.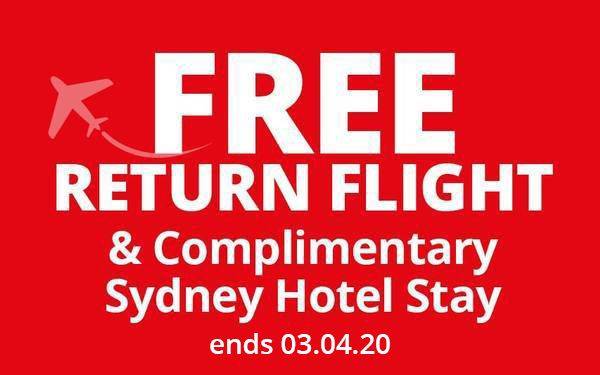 Package Includes
48 night full-board cruise on board Queen Victoria
Overnight stays in port in San Francisco and Honolulu
FREE 3 night hotel stay in Sydney with breakfast
FREE Inbound flight (London arrival - regional flights available)
ATOL protected
Flight from
Other regional airports may be available*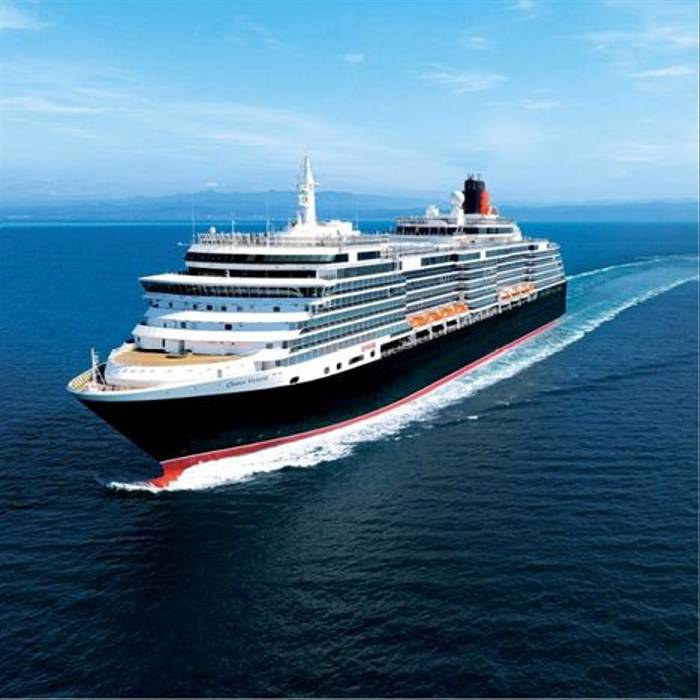 Southampton
- Embark Queen Victoria
Boarding Queen Victoria you'll find a ship filled with modern conveniences yet with a splendour evoking the spirit of great ocean liners past. From her elegantly decorated public rooms to her gourmet dining and luxurious cabins, Queen Victoria exudes class on every deck. There are few better ways to see the world.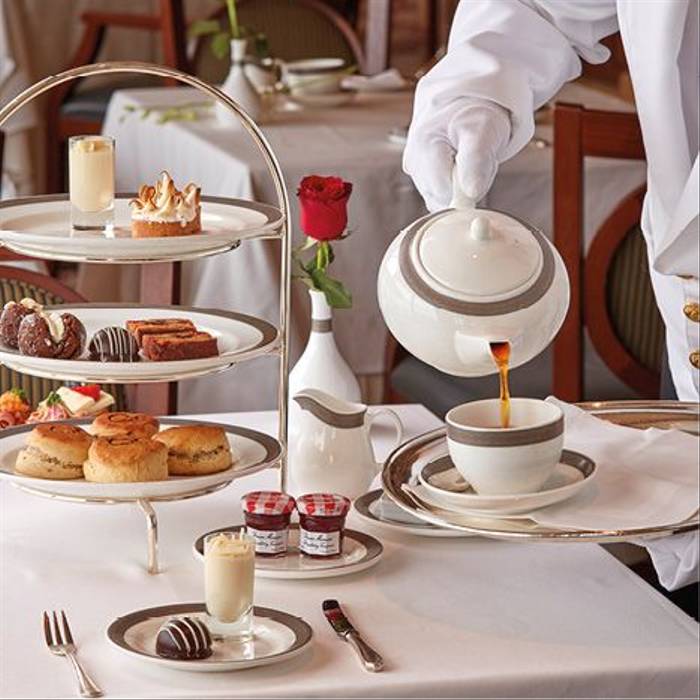 Settle into your surroundings as you make your way across the North Atlantic Ocean in fine style, Indulge in the sumptuous spa, experience Cunard's luxurious and refined service at afternoon tea served by white-gloved waiters, catch a show in the Royal Court Theatre or dance the night away in the magnificent surroundings of the Queens Ballroom.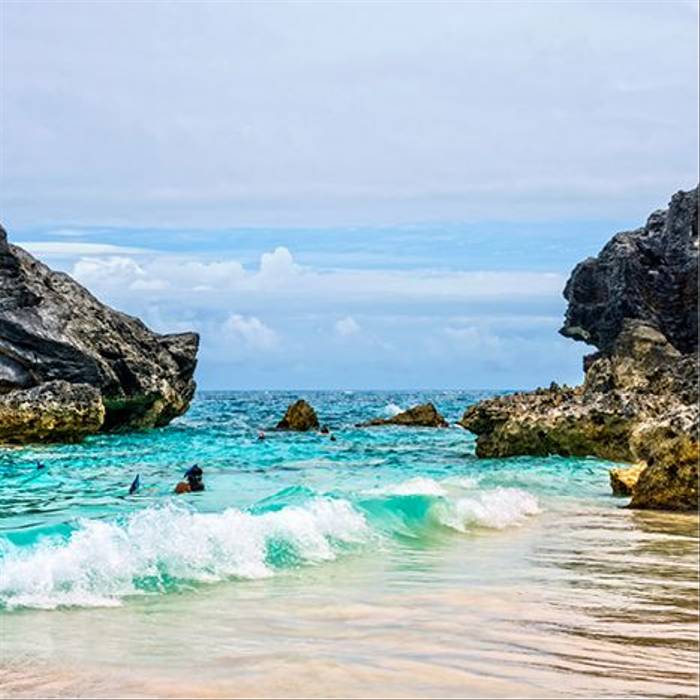 In Bermuda you can laze on pink sand beaches, take in the pastel-coloured houses and stroll through gardens filled with tropical blooms. Shop in the King's Wharf or stop for afternoon tea and cricket – a true island tradition. You could even try your hand at landing the famous blue marlin on a deep-sea fishing trip.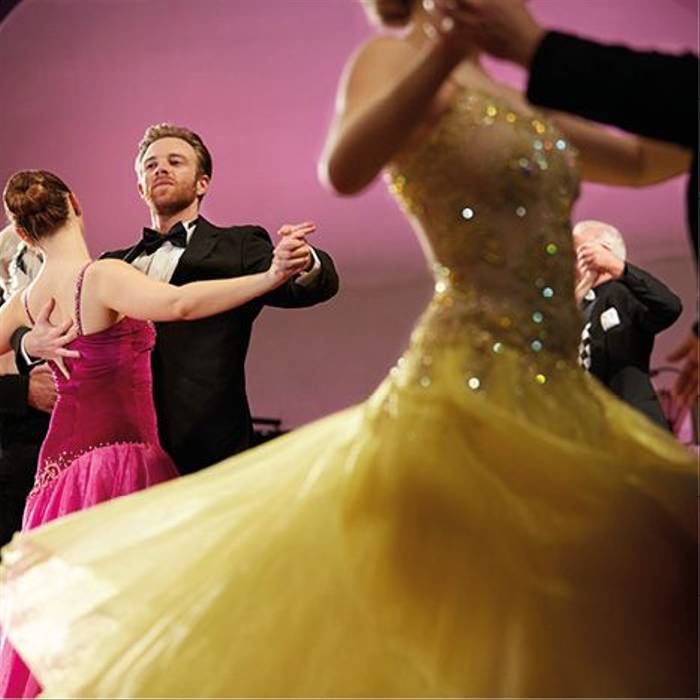 Indulge in the sumptuous spa, experience Cunard's luxurious and refined service at afternoon tea served by white-gloved waiters, catch a show in the Royal Court Theatre or dance the night away in the magnificent surroundings of the Queens Ballroom – it's all up to you.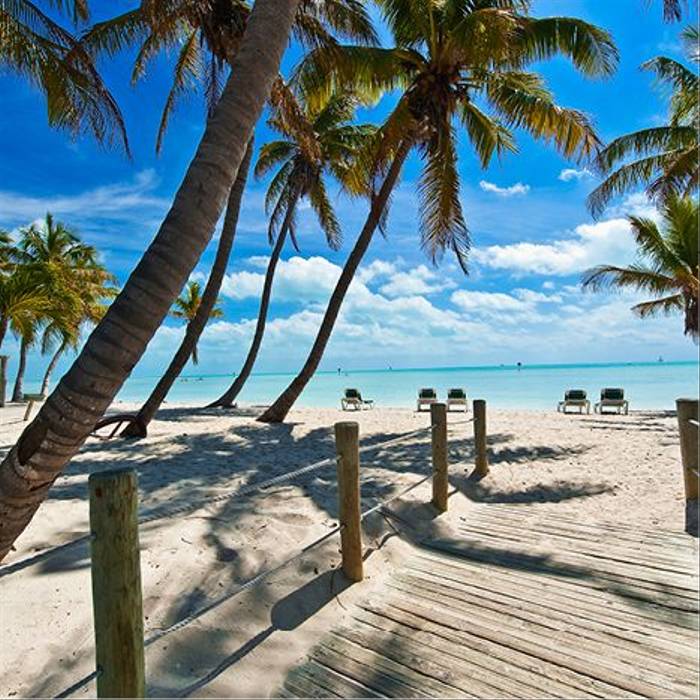 Today you'll stop at one of the world's biggest cruise ports: Port Canaveral. You could venture to Orlando, an hour away and famous for its world-class theme parks, or you could stick around the port area, which is part of the 'Space Coast'. The Kennedy Space Centre Visitor Complex is a great place to learn about all things to with space expeditions.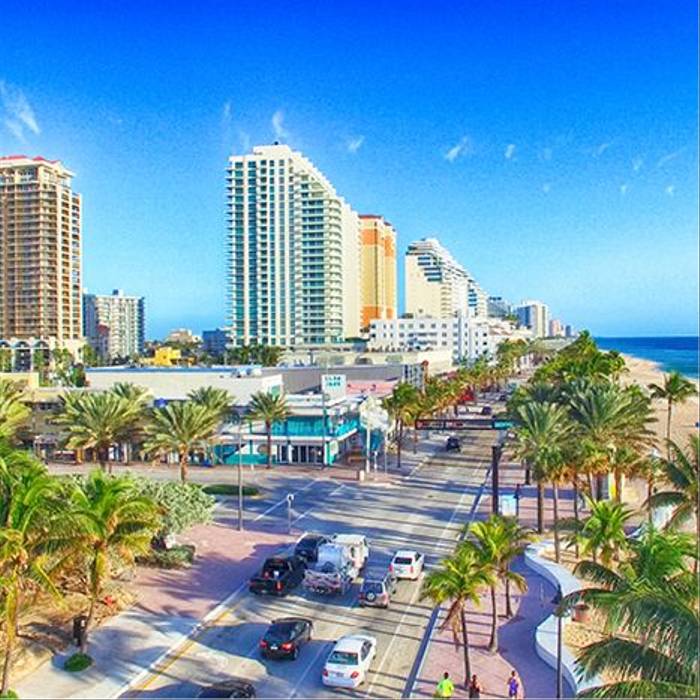 Fort Lauderdale (Florida)
Explore its iconic waterways, world-class restaurants and shopping or venture further afield to enjoy the sights of Miami's South Beach. Nearby you'll find the amazing Everglades wetlands, home to a wealth of wildlife, including alligators, turtles.
DAY 13 - 14
| 22 - 23 Jan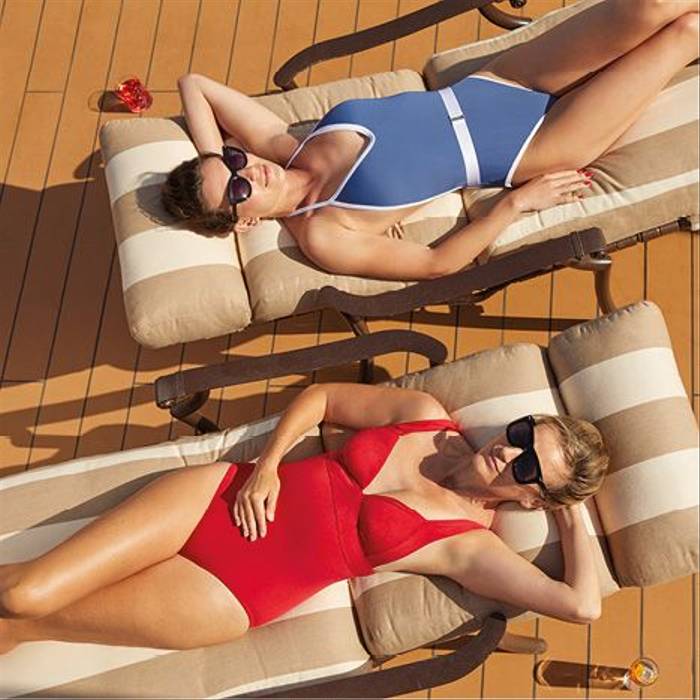 As you head south to Jamaica, make the most of the balmy weather and azure seas and spend your time topping up your tan by the outdoor pool. Two of the swimming pools on board are outdoor and you could also immerse yourself in the invigorating whirlpools. The pools are also heated to the perfect temperature.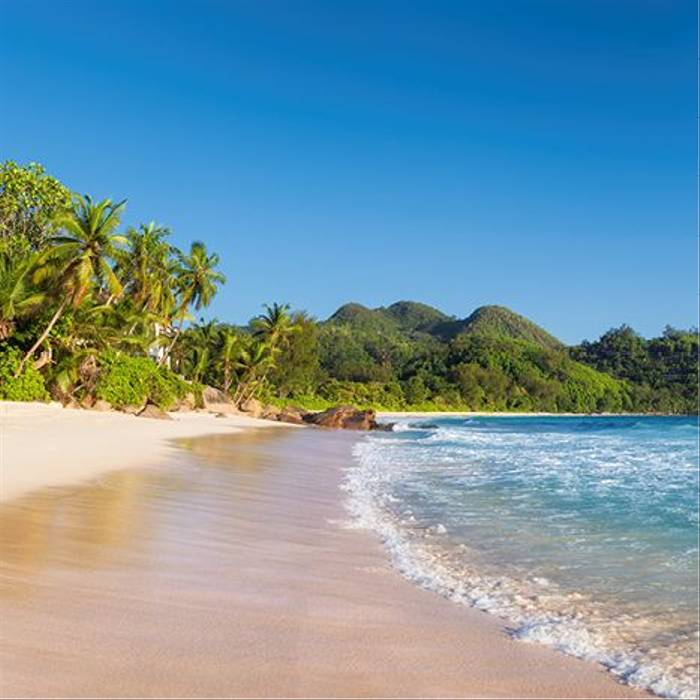 Montego Bay is the refreshing flipside to the better-known sight of Jamaica's idyllic beaches and dreamy harbours. This is one of the biggest cities in the country and its bustling streets throb with energy. Gloucester Avenue a great place to pick up a few souvenirs if you can avoid the stalls selling Bob Marley t-shirts. Popular beaches include Doctor's Cave Beach and Walter Fletcher Beach, home to an amusement park. As for its main claim to fame, several scenes from the 1973 James Bond film, Live and Let Die, were filmed here.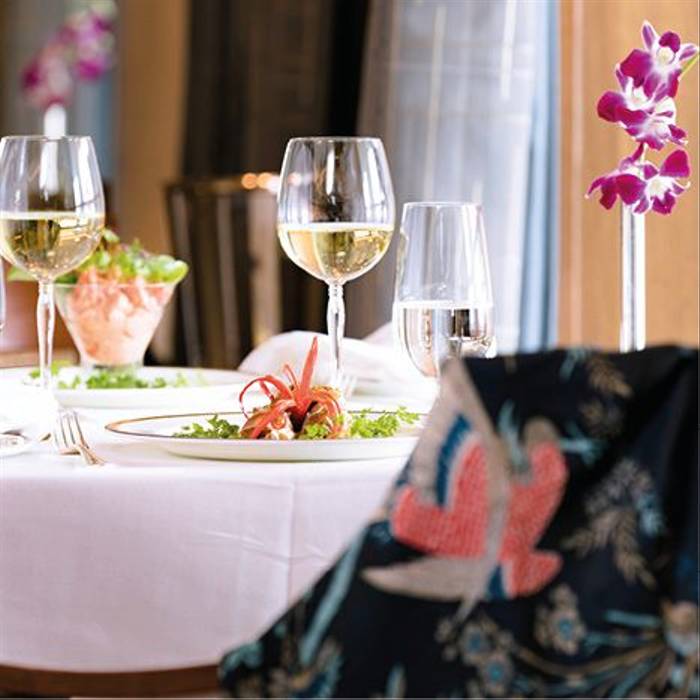 You'll find stunning accommodation and exceptional fine dining on board Queen Victoria. Dance in the grand ballroom, enjoy afternoon tea served by white-gloved waiters, watch extravagant stage shows in opulent theatre surroundings or simply relax and revitalise beside one of the lovely pool areas.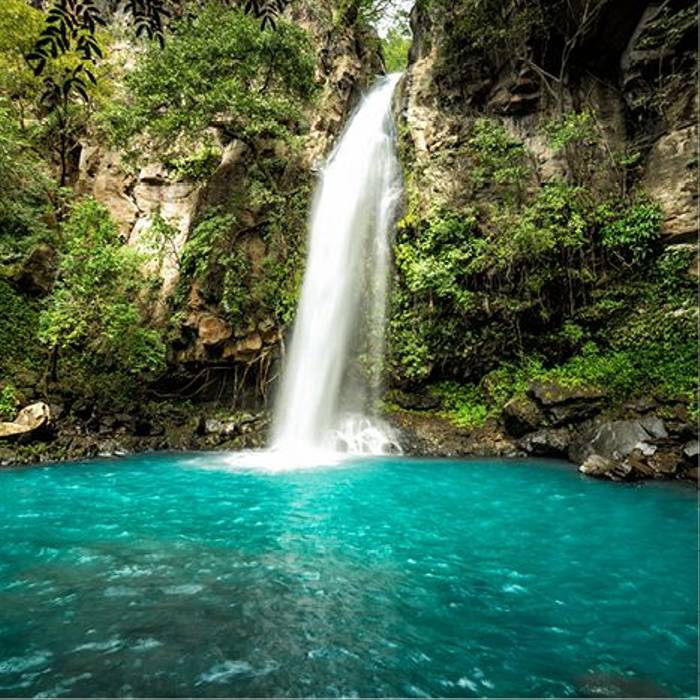 Puerto Limon (Costa Rica)
From street vendors to blissful beach escapes, this small city in Costa Rica does its best to convince you to stay. Heralded for its surrounding natural beauty, it's a place where you can take a jungle safari to spot varieties of monkeys or vibrant birds soaring over the dense canopies of trees.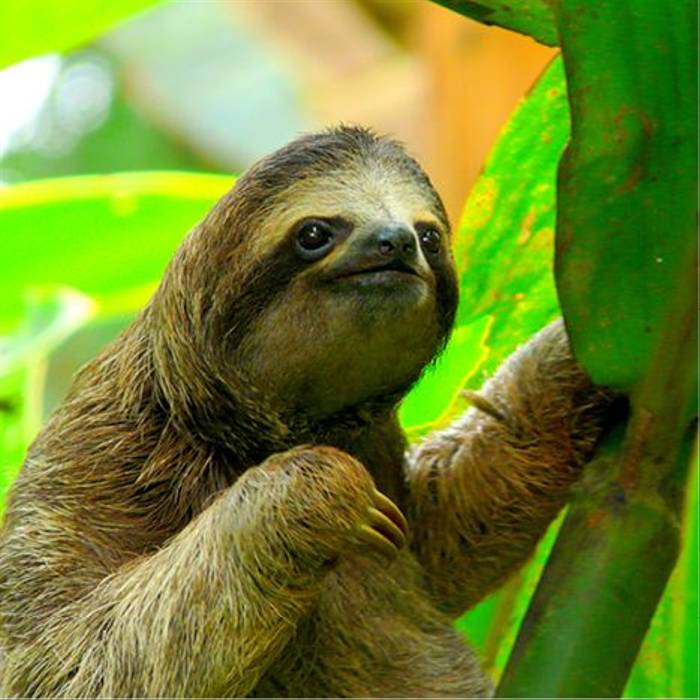 Panama Canal (Scenic Cruising)
Quite simply, the Panama Canal is so much more than a functional link between the world's two great oceans, the Atlantic and the Pacific - it has revolutionised sea travel as we know it. Immense locks along its 40 mile length raise cruise ships 26 metres. as you come face to face with the canal sides and then enjoy the sights and sounds of the colourful birds and animals that inhabit the lush forests beyond.
DAY 19 - 20
| 28 - 29 Jan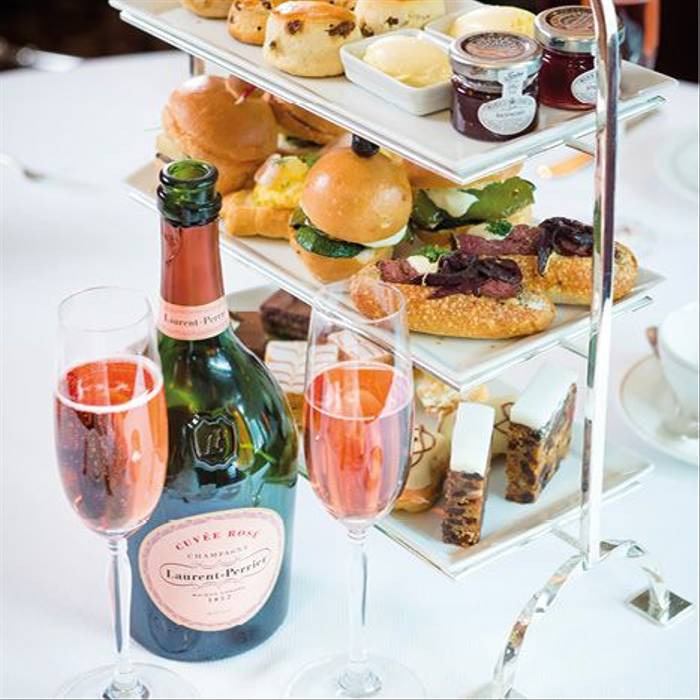 The older sister of the Queen Elizabeth, Queen Victoria shares many of the same endearing qualities which keep loyal Cunard fans returning to the ship time and time again. Unwind in the spa, take afternoon tea, soak up to the sun on deck or shop in the Royal Arcade.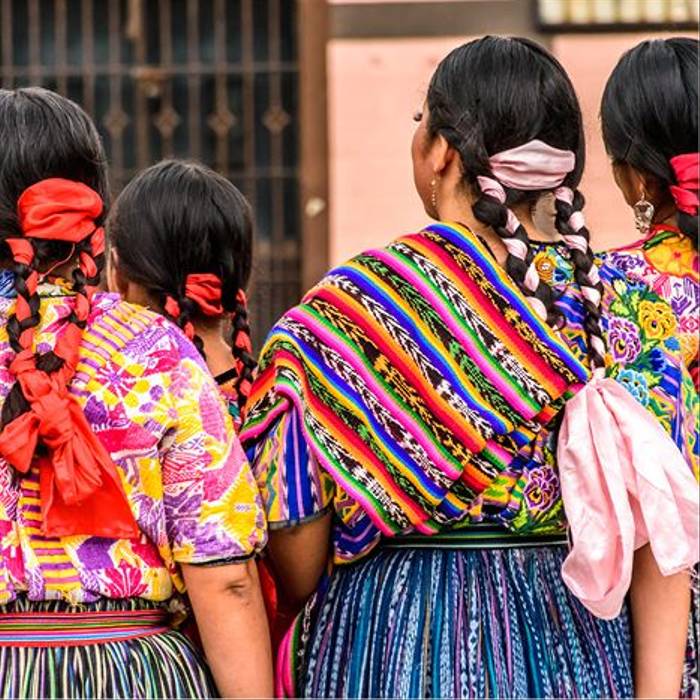 Puerto Quetzal (Guatemala)
A bustling port city, Puerto Quetzal offers a wealth of more scenic options beyond its urban borders. Head out into its national park where Mayan relics peek out from the undergrowth and where brightly coloured birds flitter between branches. You could also visit a sprawling coffee plantation to learn more about how they grow some of the world's most flavoursome beans.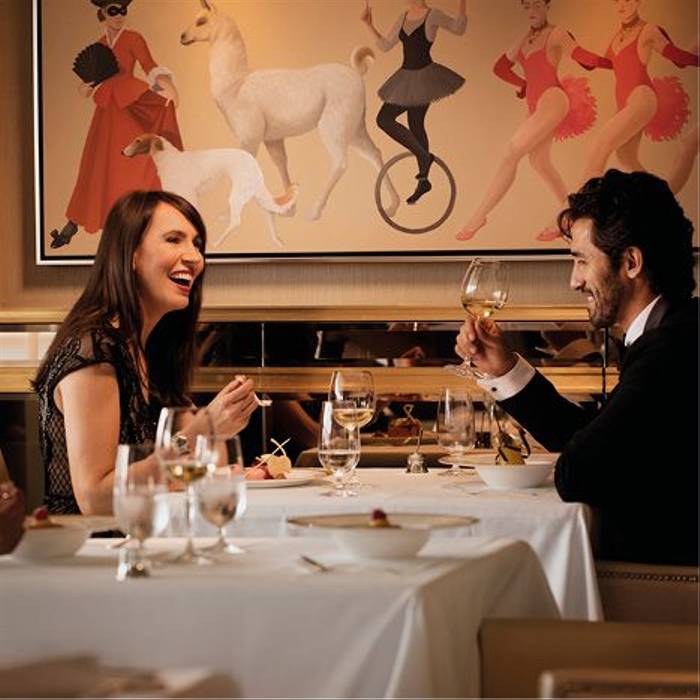 Spend an evening in the plush confined os the Commodore Club and enjoy a signature cocktail as you sail towards the horizon or try the Martini Mixology or Whisky Tasting classes. The following night you could continue living it up with a night at the casino. If you're not a regular who knows his way around a roulette table, you can get gaming lessons. Soon, you'll be an expert.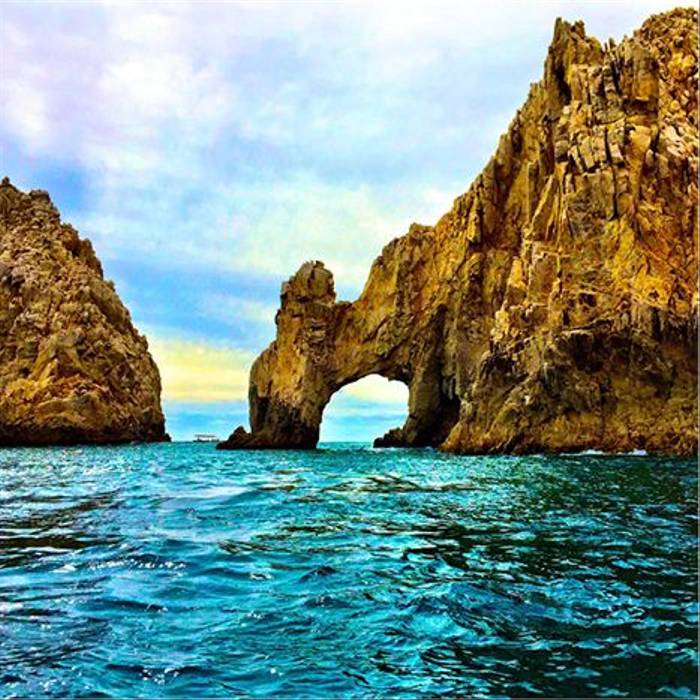 The resort city of Cabo San Lucas on the Baja California peninsula has it all: white beaches and tempting seas; dramatic cliffs and desert landscapes; thrilling activities and a vibrant nightlife. Known as Land's End, this party town sits right at the end of the southern Baja California Peninsula. Whether you're into whale-watching, jet-skiing, parasailing or just relaxing on the beach, you're bound to find it in Cabo San Lucas.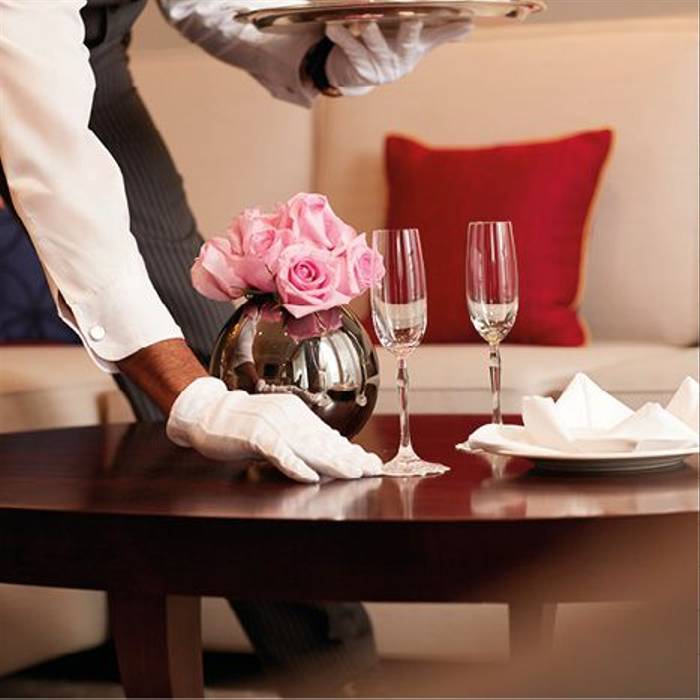 Sports fans of almost every taste and persuasion are well catered for on the Queen Victoria. Coverage of all the major events including the thrills of the Premier League, tennis at Wimbledon, Grand Prix racing, boxing and more, are shown throughout the ship. Just find a comfy seat, get the drinks in and enjoy the show.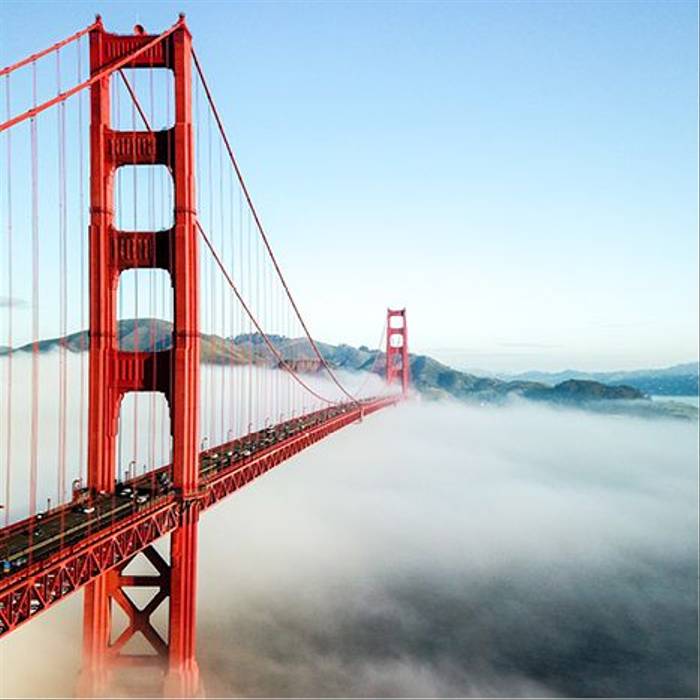 San Francisco is a compact city of world-class culture, historical landmarks and award-winning dining, surrounded by the sparkling Bay area and guarded by the famous Golden Gate Bridge. Take the cable car ride over Nob Hill, visit the Majong parlours in Chinatown and take a trip to Twin Peaks-Lake Merced. A ferry ride will lead you to enchanting Sausalito, or escape Fisherman's Wharf to Alcatraz.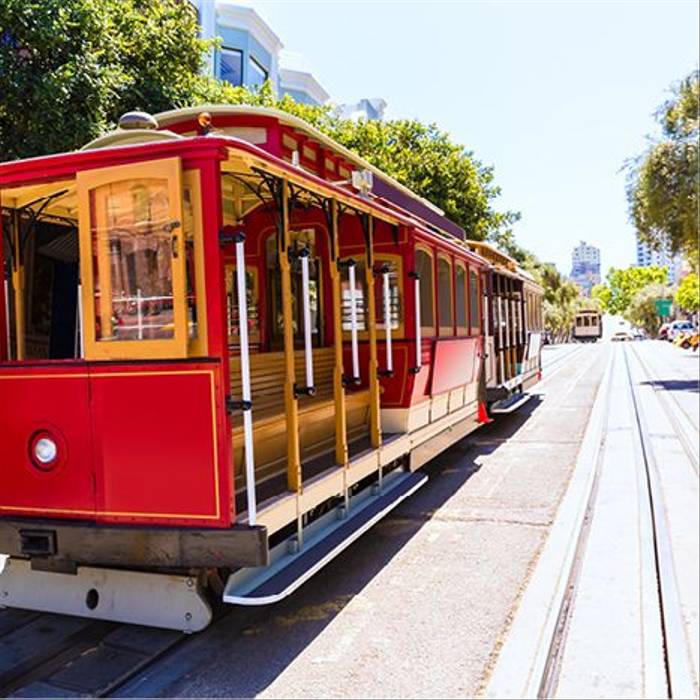 Surrounded by the Pacific Ocean and famous for its bridges, San Francisco is a hilly city often blanketed in dense fog that makes for fantastic photographs. Tour the iconic sights including the grand Civic Centre, relaxed Sausalito, breezy Fisherman's Wharf and the Twin Peaks for panoramic views of the Bay Area. You could also visit the former hippy district of Haight Ashbury, birth of 60s counterculture.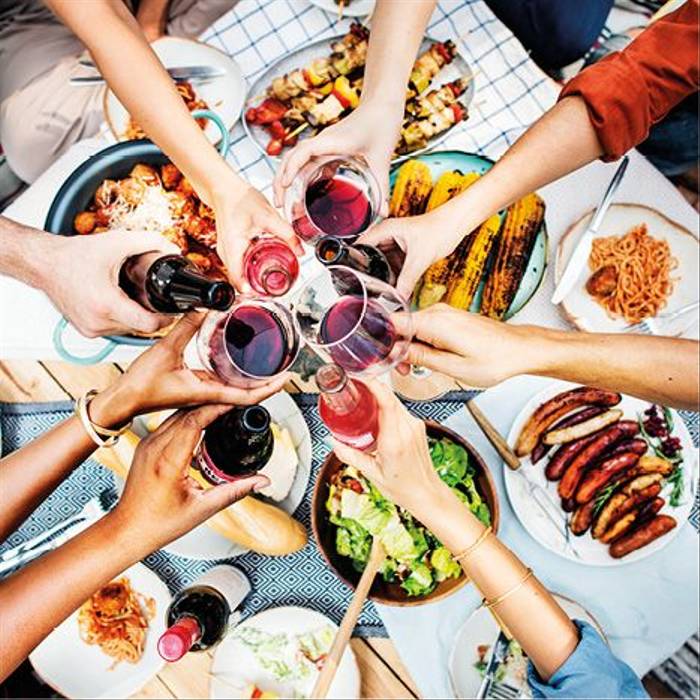 Dining on board Queen Victoria is heralded as some of the very best at sea. Alongside Cunard favourites like the Britannia Restaurant, for a small supplement you can enjoy themed dining experiences like Lotus for delicious Asian cuisine or Smokehouse which offers an American –influenced menu.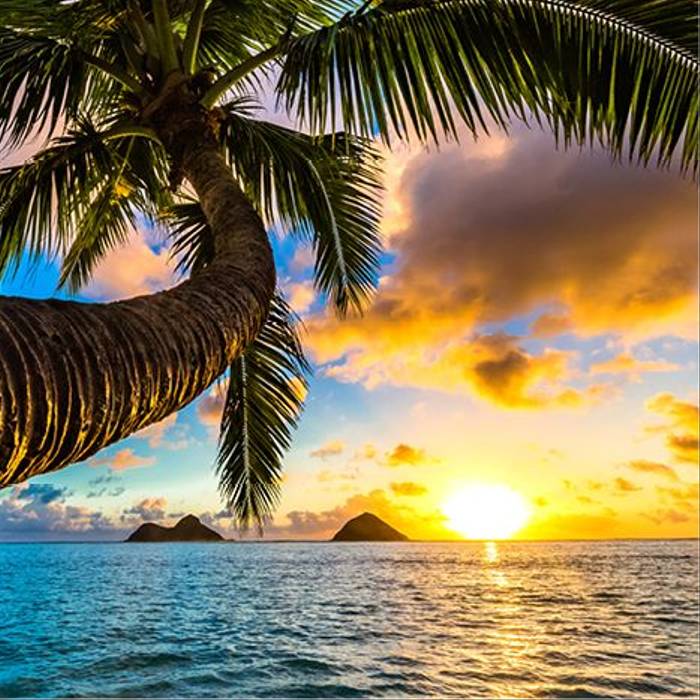 Honolulu has it all. Here you'll find everything from historic landmarks and treasured monuments to world-class shopping and a flourishing arts and culture scene. Honolulu spreads throughout the south eastern shores of Oahu, from Pearl Harbour to the world-famous Waikiki, once a playground for the Hawaiian royalty.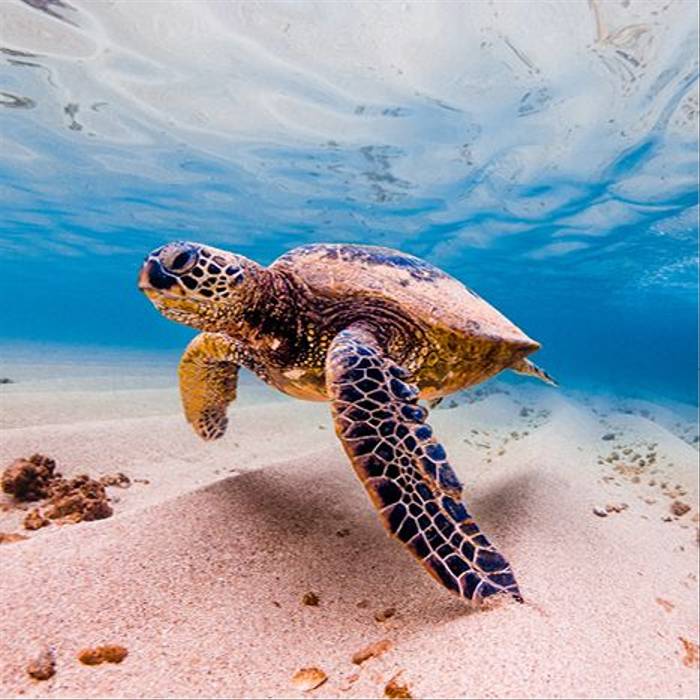 Immerse yourself in the friendly island nation, home to the entertainment epicentre of Waikiki. Explore the iconic south shore and catch some serious surfing, idle under a gently-swaying palm tree or dine on traditional Hawaiian plate lunch in one of the neighbourhood's many restaurants.
DAY 35 - 38
| 13 - 16 Feb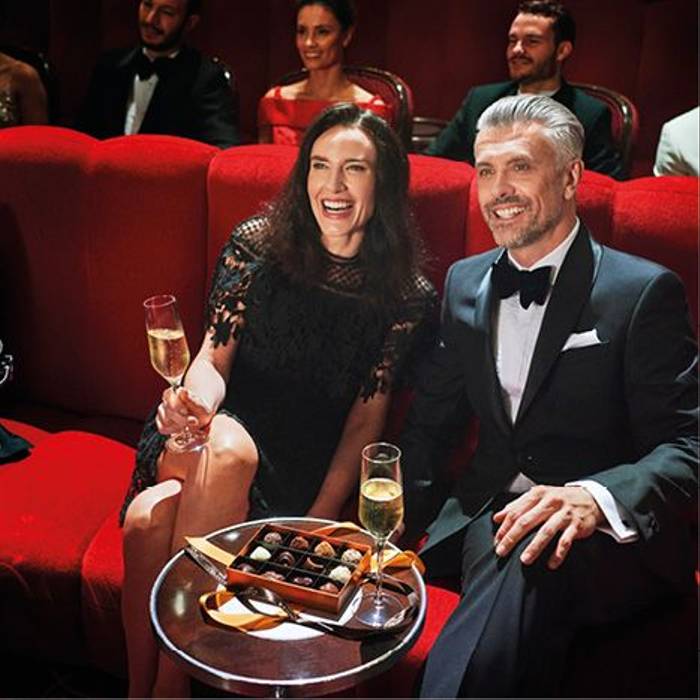 At Sea (Cross International Date Line)
A relaxing few days at sea gives you ample opportunity to experience all that your ship has to offer. There are so many activities to choose from; enjoy afternoon tea served by white-gloved waiters, watch extravagant stage shows in opulent theatre surroundings and then dance the night away in the grand ballroom. As you cruise across the Pacific Ocean, you'll cross the International Date Line.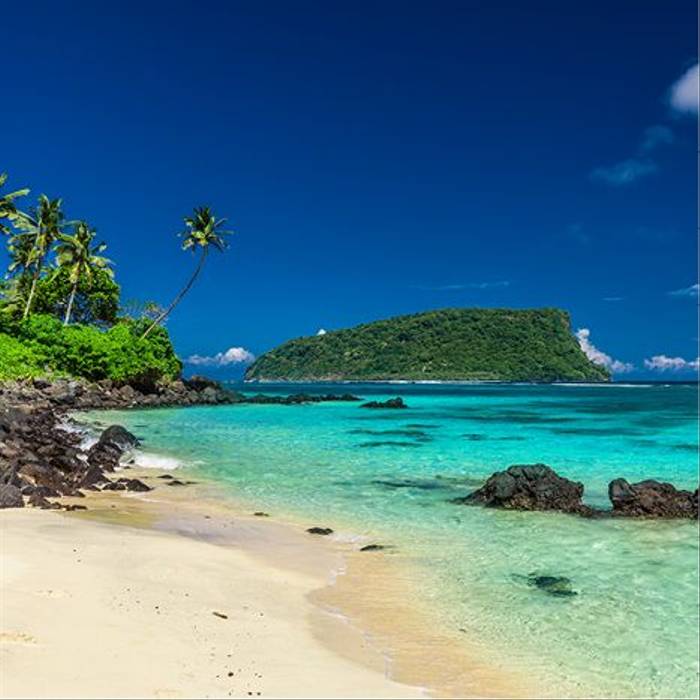 Apia serves as a gateway to neighbouring Samoa. Samoa offers stunning beaches, crystal waters, natural beauty, history and culture. Visit the Samoa Scenic Tour where you will see breathtaking sights and natural wonders of Apia, from the Falefa Falls to the Piula Cave Pool. Walk through the town visiting one of the many museums, galleries and experience the old charm imbedded into the city.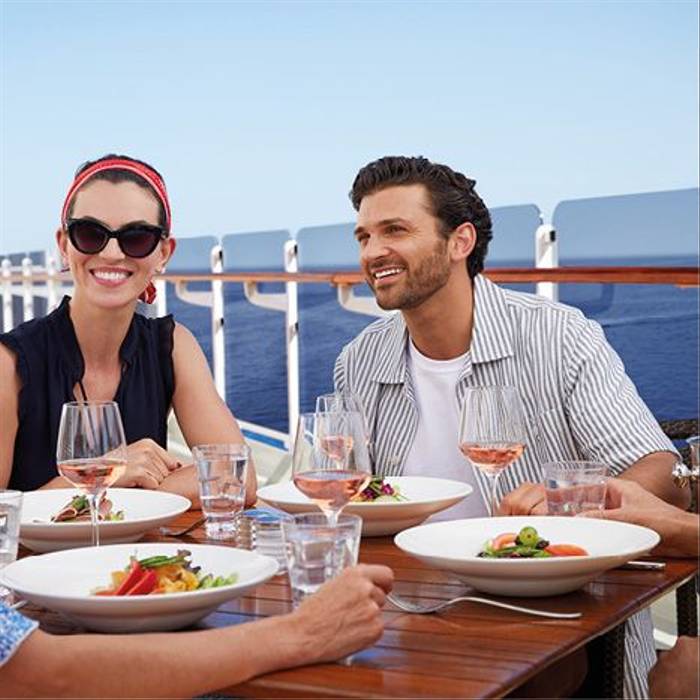 Enjoy a day at sea with a stop in one of the many cafes for coffee and cake, satisfy your artistic curiosity in the Clarendon Fine Art Gallery or pick up a souvenir or two from one of the exceptional shops or elegant boutiques.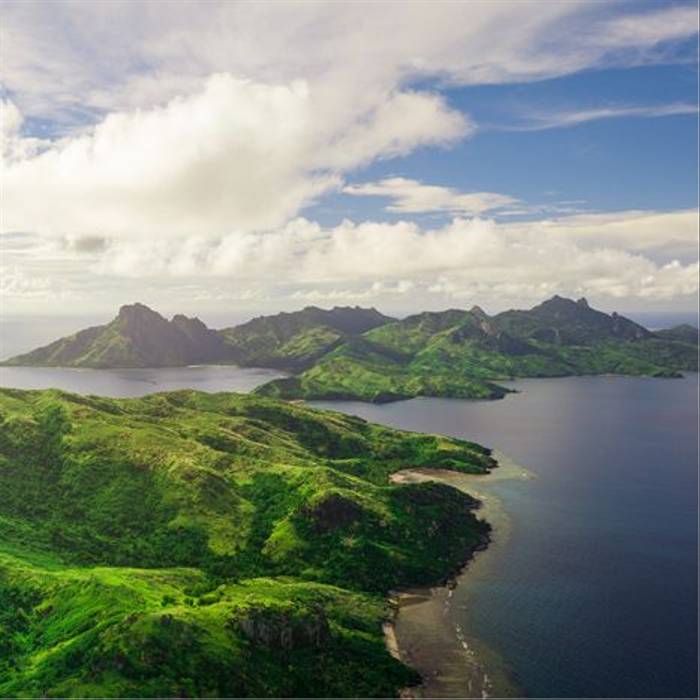 Suva is a tropical metropolis and one of the most cosmopolitan centres in the Pacific. As Fiji's capital it reflects its multiracial and multicultural populations with churches of all denominations, mosques, temples and shrines. Against a backdrop of lush rainforest and the reef-protected natural harbour, colonial buildings sit alongside modern shopping malls and a variety of eateries.
DAY 42 - 43
| 20 - 21 Feb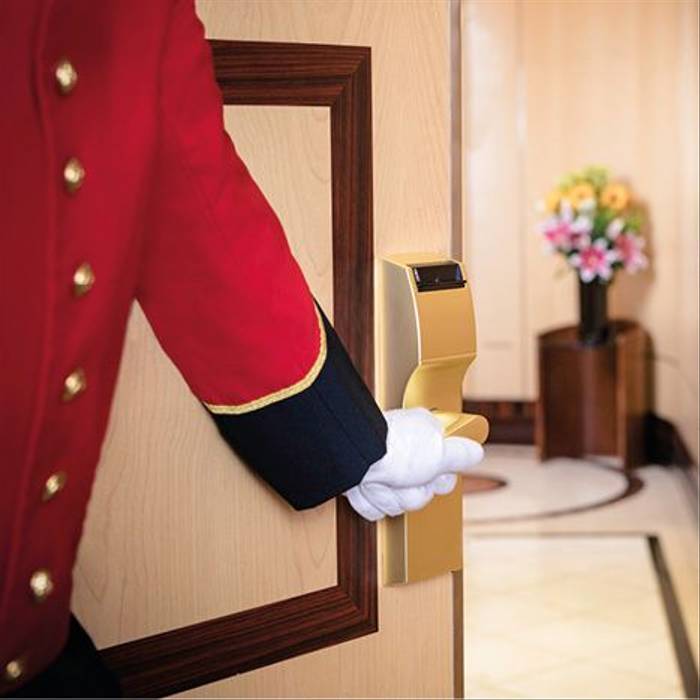 You'll have the next two days at sea to relax in your luxurious surroundings on board Queen Victoria. Take this opportunity to explore the Library. Spread over two decks and linked by a wooden spiral staircase, the library offers an opportunity to borrow a bestseller or plan your next adventure. Or you could attend one of the entertaining presentations from famous faces from the arts, industry and beyond or attend a workshop on topics from watercolour classes to fencing.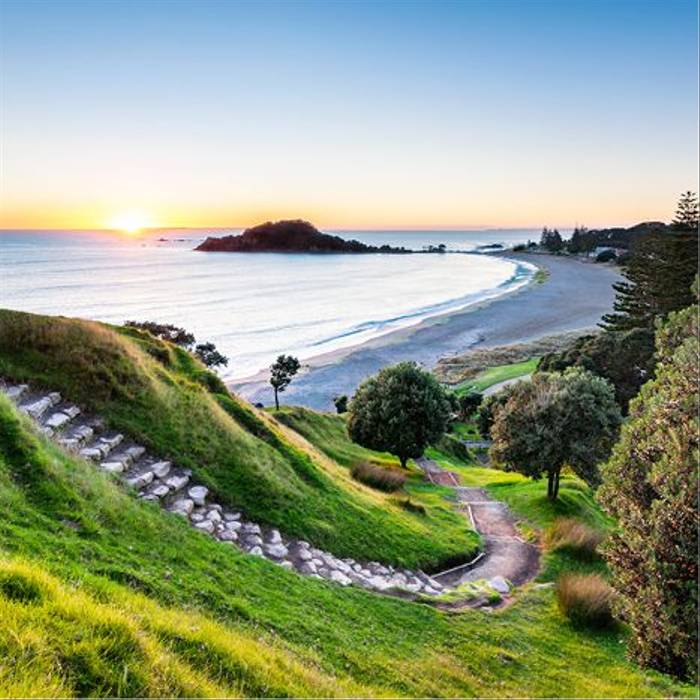 As you sail into Tauranga's scenic harbour, you'll pass the Bay of Plenty's iconic Mount Maunganui, an extinct volcano crossed with walking trails and dotted with hot saltwater pools. On arrival you'll find many delights in this beachside city: art, culture, boutique shopping and delicious food. You could take an excursion to Rotorua to experience Maori culture, or visit the 'Hobbiton' film set where The Lord of the Rings and The Hobbit movies were made.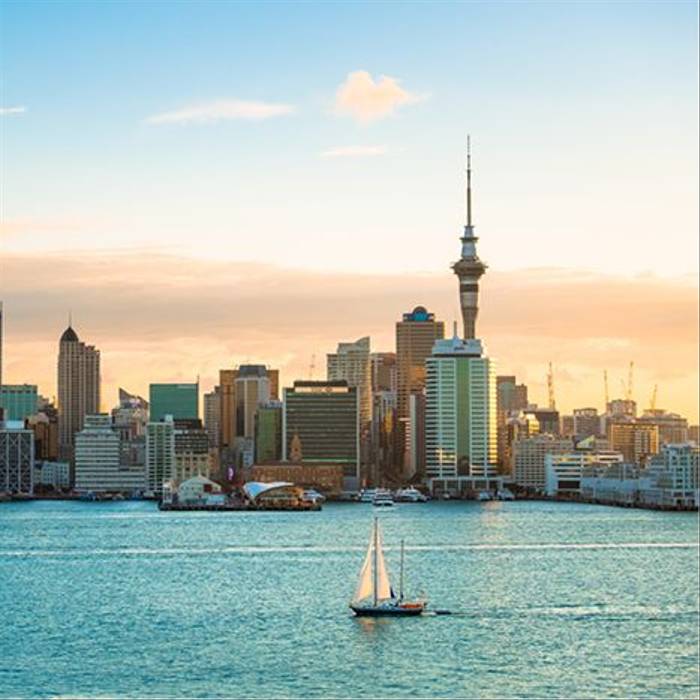 This charming city is set in the surroundings of skyscrapers, beautiful beaches, hiking trails and an abundance of shops, bars and restaurants. Here you'll find something for everyone, from walks in stunning countryside to lazing on the black sandy beaches. Wander down to the vibrant Viaduct Harbour for a bite to eat while watching the beautiful boats go by. A scenic ferry ride will reveal some of the 50 island gems in Auckland's majestic Hauraki Gulf.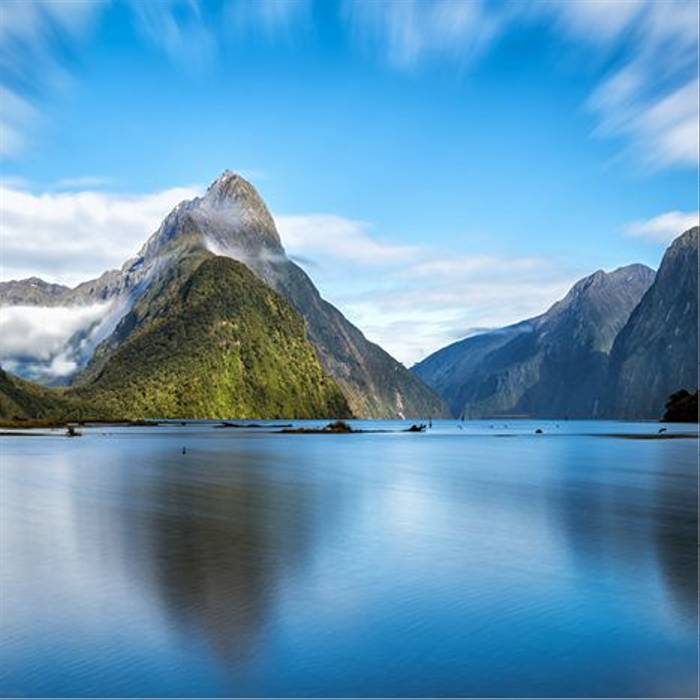 This stunningly beautiful bay is one of New Zealand's most popular destinations and it's easy to see why. Clear turquoise waters peppered with remote islands that are home to unspoilt beaches and an abundance of wildlife make it the perfect place for water-based activities such as kayaking, diving and sailing.
DAY 47 - 48
| 25 - 26 Feb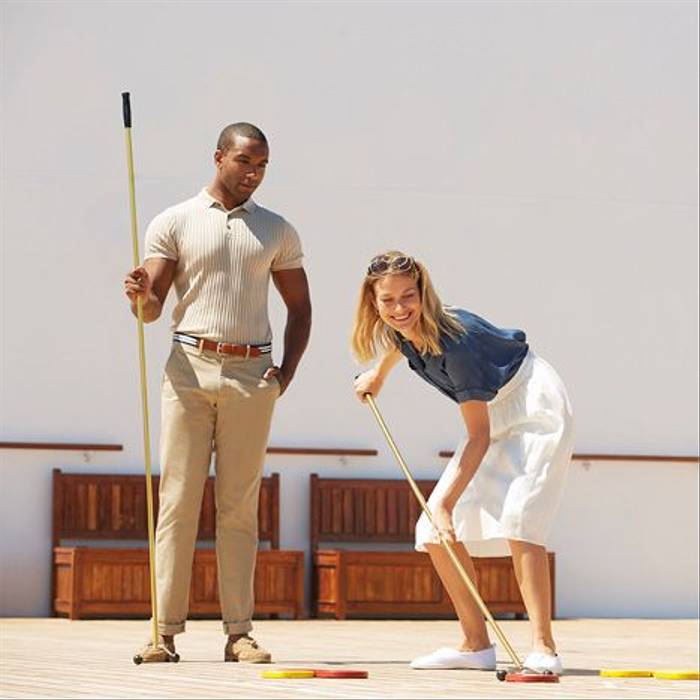 Queen Victoria offers an array of elegant bars and lounges to suit every mood – during the day, sip coffee and nibble on croissants in Café Carinthia; enjoy pre-dinner drinks in the Chart Room; toast friends in the Champagne Bar; and dance the night away in Hemispheres.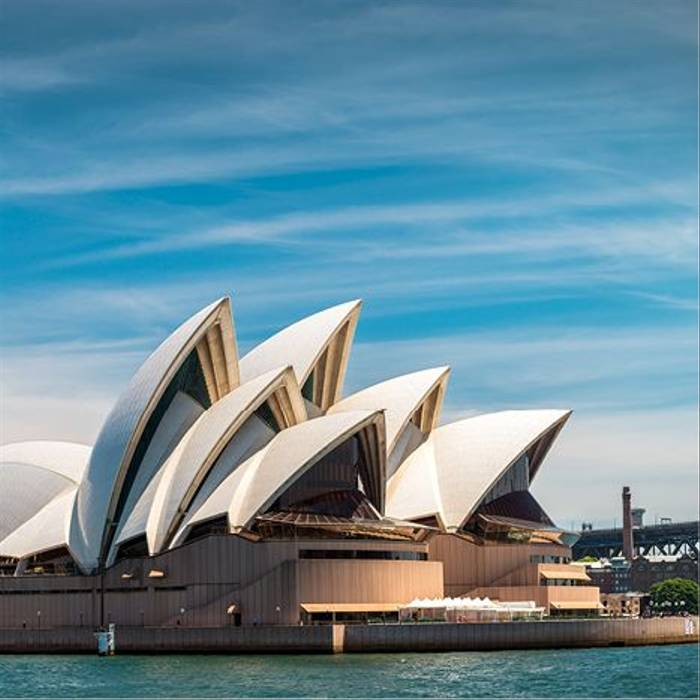 Sydney
- Disembark Queen Victoria and Hotel Stay
As you arrive in Sydney, the striking sights of the iconic Opera House and Harbour Bridge will welcome you with open arms. As Australia's most cosmopolitan city you can expect breathtaking energy as you roam the humming streets, exploring the sights of this spectacular destination.
Admire the captivating works at the Museum of Contemporary Art, star gaze from the planetarium in Sydney's Observatory or amble through the beautiful greenery of The Royal Botanic Garden.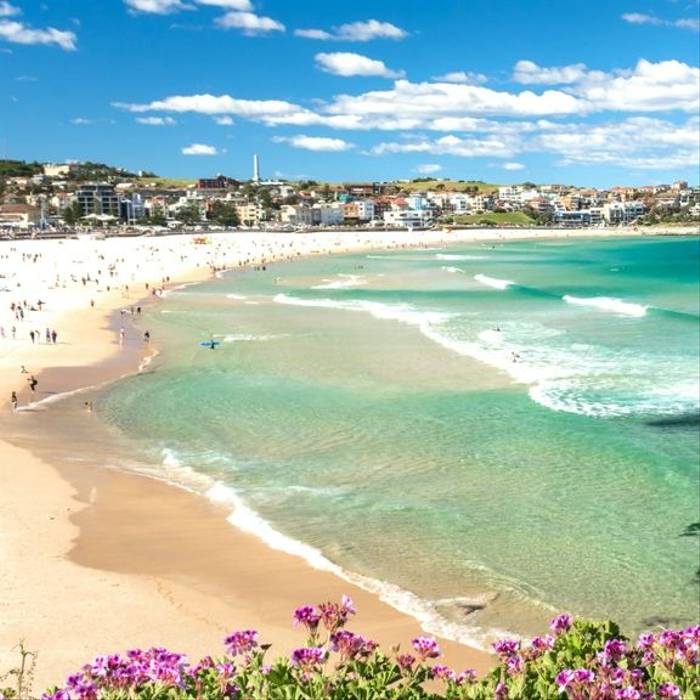 Fully rested, another day is yours to explore the magic of this enticing city. You could climb the iconic Sydney Harbour Bridge, walk from Bondi to Coogee Beach or enjoy some drinks in Darling Harbour.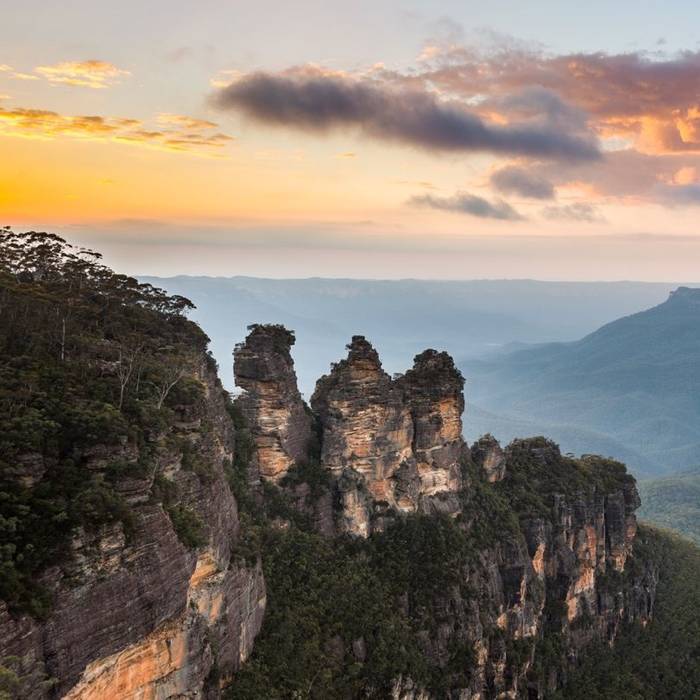 Wander the coastal, cliff-side paths, with rock pools and secluded bays, where you can watch surfers ride the waves. Embrace the city's rich heritage and seek out the aboriginal rock carvings near Mackenzies Point or tour the Rocks and learn about Australia's first European settlement.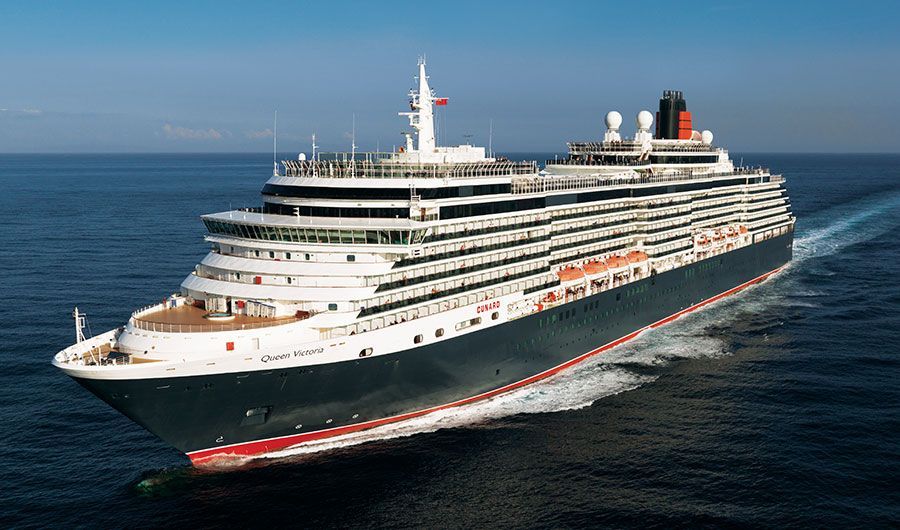 There's something distinctly refined and regal about a Cunard cruise and the beautiful Queen Victoria certainly upholds the fine traditions of this luxury line. Even before you board this beautiful ship you'll note the trademark black and red livery which, together with her sleek modern design, immediately sets the theme of proud cruising heritage married with innovative features for today's cruise guests. From her plush, elegantly decorated public rooms to her gourmet dining and luxurious, spacious cabins, Queen Victoria exudes class. The range of options for high-quality entertainment and enrichment, as well as serene relaxation make for the cruise holiday of a lifetime.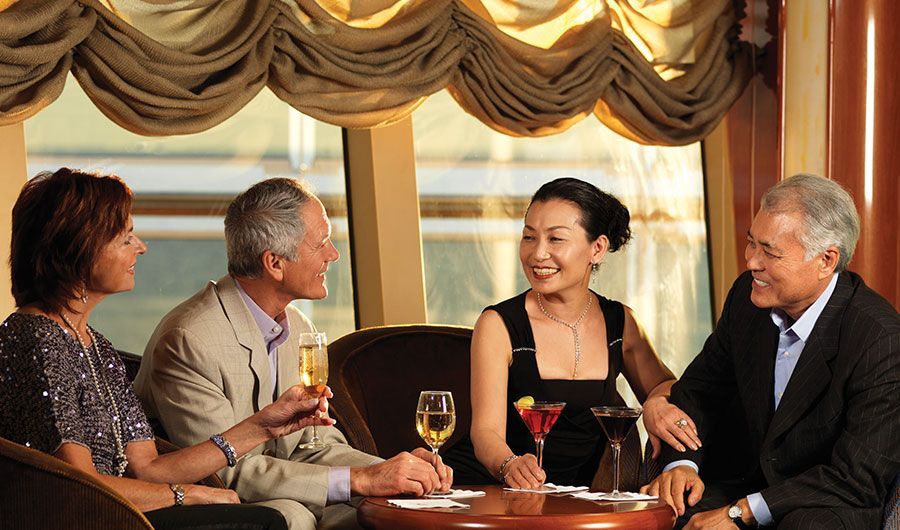 Queens Room
Head here for traditional afternoon tea or to dance the night away at one of the glamorous balls.
On Deck
Take part in Cunard's traditional games of shuffleboard and deck quoits. Challenge friends or join in one of the organised tournaments.
Commodore Club
Enjoy a signature cocktail as you sail towards the horizon or try the Martini Mixology or Whisky Tasting classes.