Gems of India, Ancient China & Japan in Bloom
Includes an All-Inclusive Luxury Silversea Cruise
Fully Escorted Tours of India's Golden Triangle & Mount Fuji
24 nights | 15 Mar 2021
Gems of India, Ancient China & Japan in Bloom
Includes an All-Inclusive Luxury Silversea Cruise
Fully Escorted Tours of India's Golden Triangle & Mount Fuji
24 nights | 15 Mar 2021
Gems of India, Ancient China & Japan in Bloom
Includes an All-Inclusive Luxury Silversea Cruise
Fully Escorted Tours of India's Golden Triangle & Mount Fuji
24 nights | 15 Mar 2021
Get The Full Experience...
Discover the beauty, history and culture of India, China and Japan during this epic cruise holiday with two fully escorted tours and a luxury Silversea cruise.
From Delhi's bustling bazaars to Agra's iconic Taj Mahal to Jaipur's opulent palaces, uncover the riches of India during your seven day five-star fully escorted Golden Triangle tour. Embarking Silver Muse in Hong Kong, you'll follow China's coastline to Japan. Explore ancient treasures of this country, a highlight of which includes an overnight stay on board the ship in Beijing where you'll find the snaking glory of the Great Wall of China. Disembarking in Tokyo, watch as this city bursts into colour as the iconic cherry blossom bloom. While you're here, you'll receive a Mount Fuji tour where you'll take on a sky ride on board the Hakone Ropeway cable car for an aerial view of this stunning beauty. Then enjoy a serene boat ride across Lake Ashi before the high-speed bullet train races you back to Tokyo.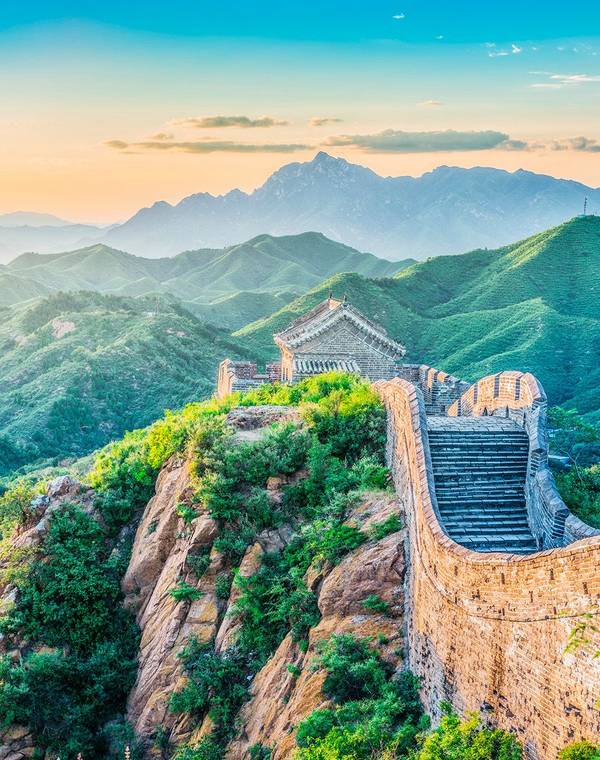 Package Includes
3 night five-star hotel stay in Delhi with a fully escorted tour of Jama Masjid Mosque, Raj Ghat, Humayun's Tomb, Qutub Minar and more
1 night five-star hotel stay in Agra with a fully escorted tour of the Taj Mahal, Agra Fort and Fatehpur Sikri
2 night five-star hotel stay in Jaipur with a fully escorted tour of Amber Fort, Hawa Mahal, the City Palace, Jantar Mantar Observatory and more
14 night all-inclusive luxury cruise on board Silver Muse
Pre-paid gratuities and complimentary WI-FI on board
In-suite butler service and fully stocked fridge
All-inclusive alcoholic and non-alcoholic beverages including fine wines and premium spirits whilst on board
2 nights in port in Shanghai
Overnight in port in Beijing
3 night hotel stay at the Grand Nikko Tokyo Daiba
Fully escorted tour of Mount Fuji including the Hakone Ropeway Cable Car
Fully escorted boat trip across Lake Ashi
High-speed Bullet Train to Tokyo
All transfers
All flights (London departure - regional flights available)
Flight from
Other regional airports may be available*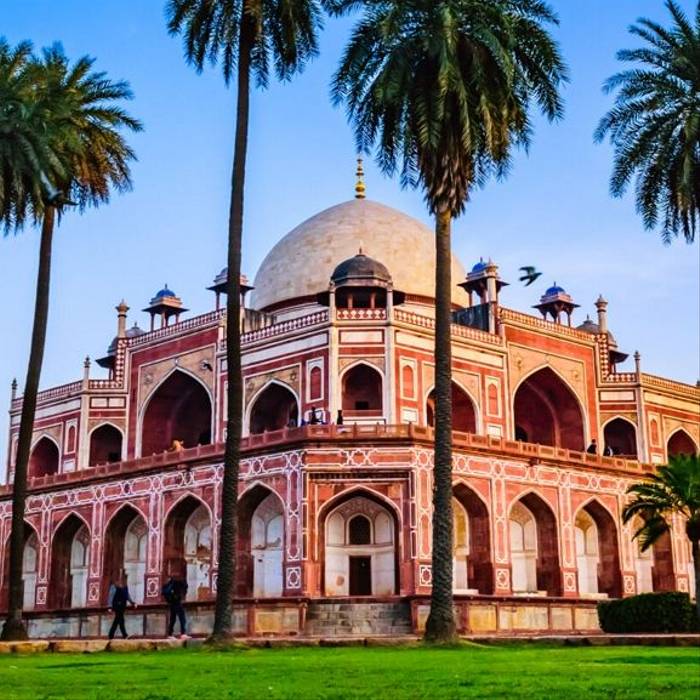 Welcome to Delhi, India's sprawling capital formed by several ancient cities melding together through the centuries. Here you'll find UNESCO world heritage sites sitting comfortably alongside innovative modern architecture like the florally inspired curves of the Lotus Temple. Watch the city's green and yellow auto-rickshaws weave through streets packed with people, animals and anything else besides, and sample the Mughlai cuisine, so delicious that it's exported to the world.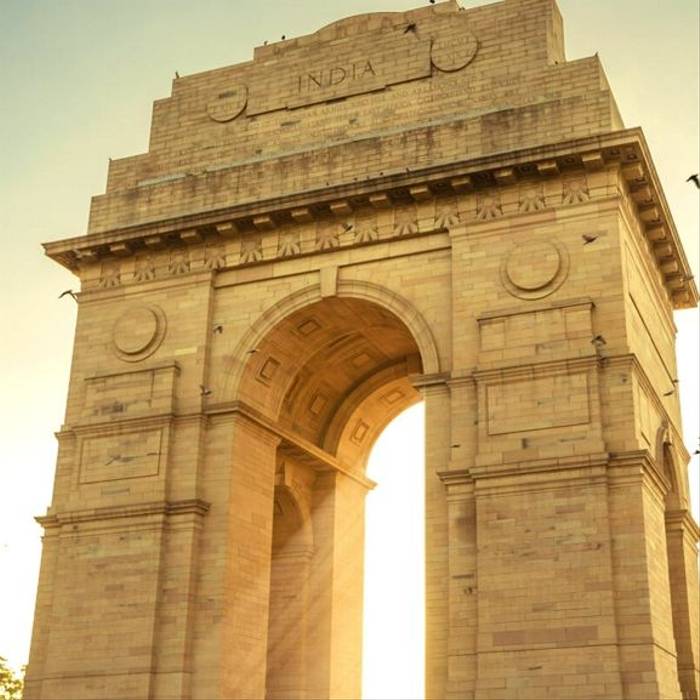 Begin your Golden Triangle discovery in Old Delhi where you'll enjoy a sightseeing tour of Raj Ghat, the memorial to Mahatma Gandhi, and the Jama Masjid mosque, built by the same Mughal emperor that commissioned the Taj Mahal. You'll also see the Red Fort, the site of many battles over the centuries, and where the Indian prime minister makes an annual Independence Day speech to the nation. This martial structure looks as robust and imposing today as when it was built.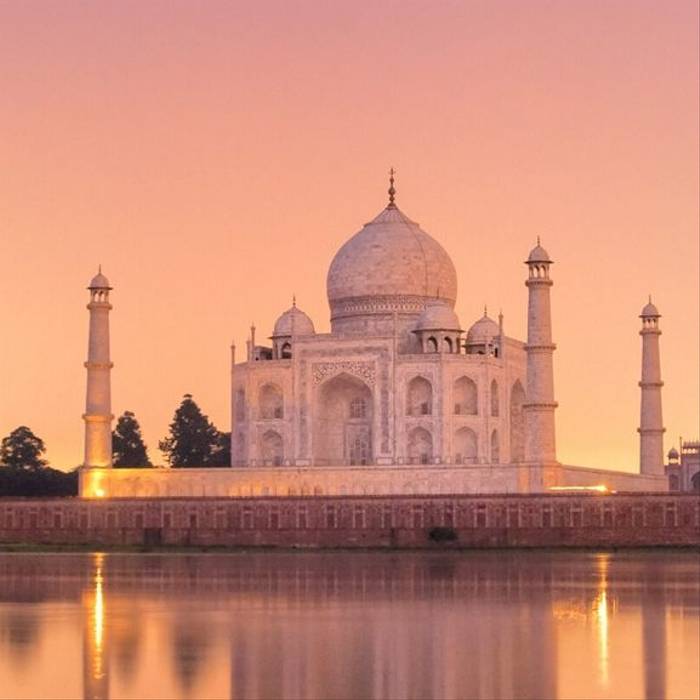 Prepare yourself for the one of the greatest love letters in the world – the Taj Mahal. Constructed by 20,000 artisans over a twenty-year period, this mausoleum was dedicated to Emperor Shah Jahan's favourite wife, who died in childbirth. Made of polished white marble and inlaid with a king's ransom of jewels, this is one of the world's most recognisable buildings.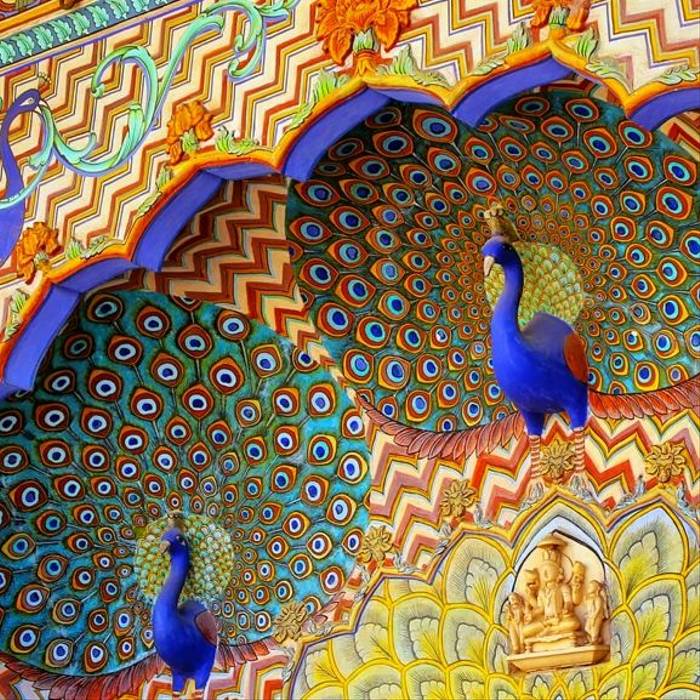 On the way to Jaipur you'll stop off at Fatehpur Sikri, a deserted 16th century red sandstone city, the gateway of which is its famed domed archway, the Buland Darwaza. At the Rajasthan capital of Jaipur, known as the Pink City because of the colour scheme of many of its many historic buildings, you'll discover well-preserved architectural wonders that illustrate the vast wealth and power of the rajas that once ruled this enthralling corner of India.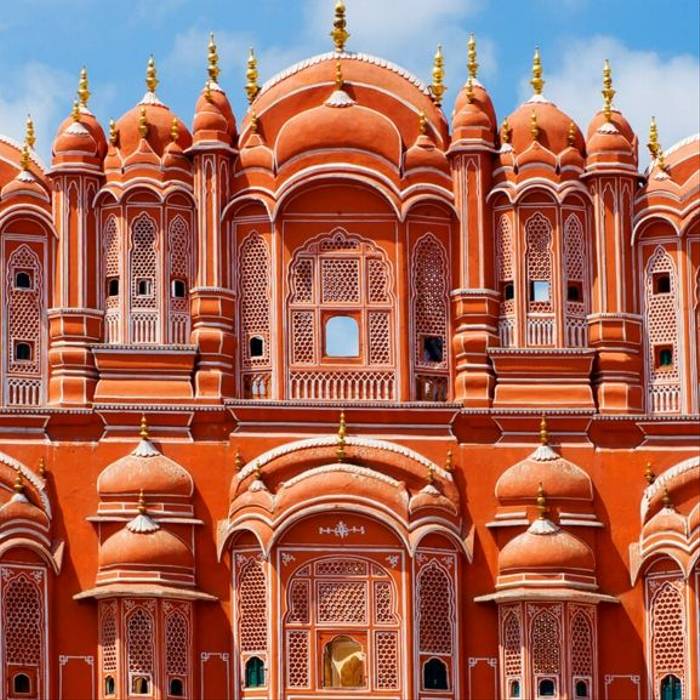 It's not surprising that Jaipur regularly ranks among the top destinations in India. A must-see is the Hawa Mahal, or 'Palace of Winds', a five-storey building festooned with small enclosed balconies. Jaipur is also home to the sweeping Amber Fort which spans a hilltop overlooking the tranquil Maota Lake. Jantar Mantar, an astronomical observatory built in the 18th century, features the world's largest stone sundial.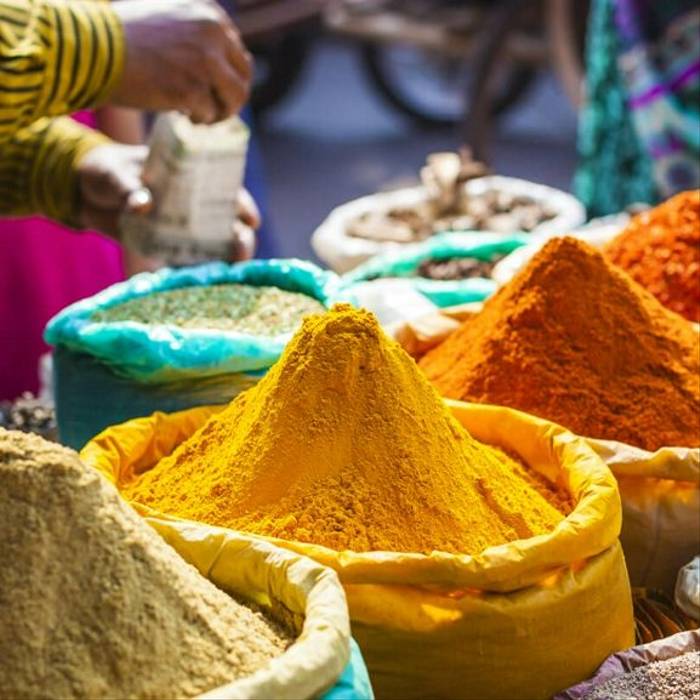 Return to Delhi before your flight to Hong Kong tomorrow to board Silver Muse for your cruise. Sample spice-infused curries, get lost down switchback alleyways and haggle for a deal in one of its many bazaars. If you want to shop for an original gift, head to Baba Kharak Singh Marg where you can find a variety of traditional Indian craftsmanship in one of its emporiums. Whatever you do in this frenetic capital, it is certainly going to be unique.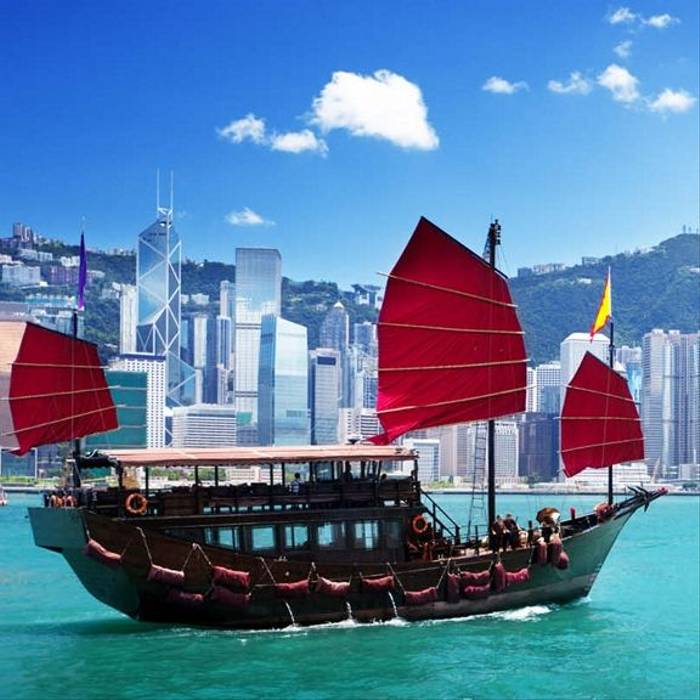 Hong Kong
- Overnight Flight
You will have an overnight flight from Delhi to Hong Kong. Diverse and delicious with an insatiable appetite, Hong Kong – also called the 'City of Life' – is bursting with energy, you will travel through this modern city taking in the sights before you embark your ship.
Hong Kong
- Embark Silver Muse
Today you'll embark Silver Muse for the start of your cruise. Choose from eight delicious dining experiences, personalise your suite to the finest detail, including your choice of scent, toiletries and pillow, and get to know your personal butler who will keep your fridge stocked with your favourite drinks – cruising with Silversea is simply fabulous.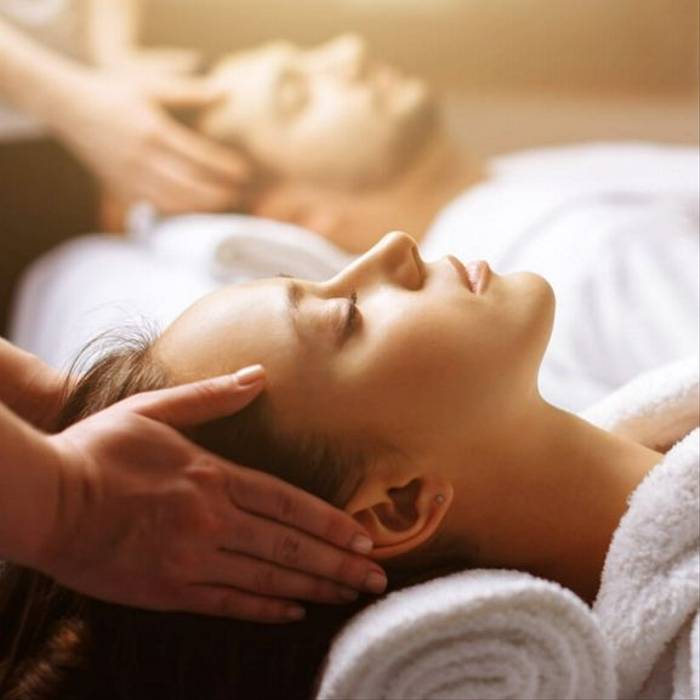 Whether you take coffee amongst the sculptures and paintings in the Arts Café, work out in the fitness centre or settle in for some serious pampering in the Zagara Spa, you will be treated to one of the finest cruising ­ Vita lounge area.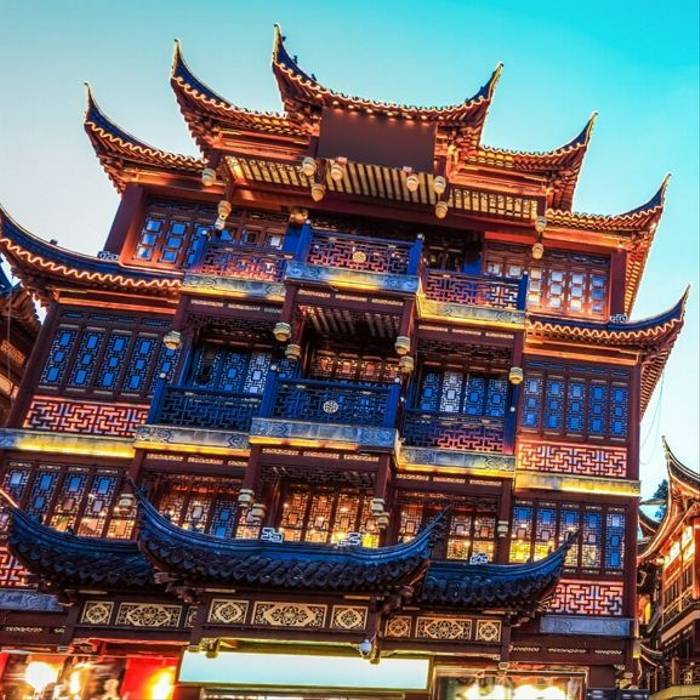 Bright neon meets ancient tradition in Shanghai. Few cities evoke such a strong sense of history, awe and mysticism. Seek serenity in the Yuyuan Gardens located in the Old City, explore the pop-up boutiques and shop for antiques, ceramics and unique jewellery – or seek culture in the Shanghai museum.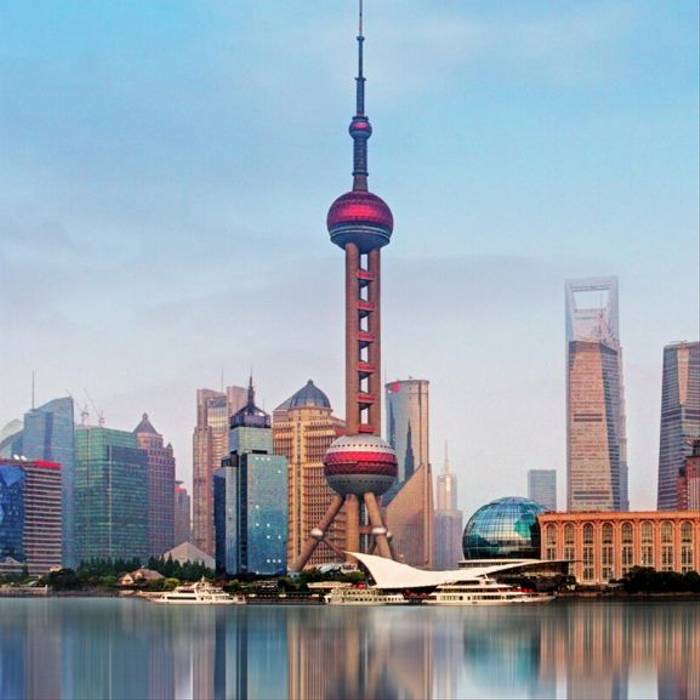 You'll enjoy an overnight in Shanghai on board Silver Muse with more time to explore this fascinating city. To truly understand its spirit, take a walk along The Bund, a mile-long stretch of waterfront promenade along the Huangpu River. Not only will you get incredible views of modern Shanghai's awe-inspiring skyline of skyscrapers, you'll also walk past historical buildings that remind you of the city's past.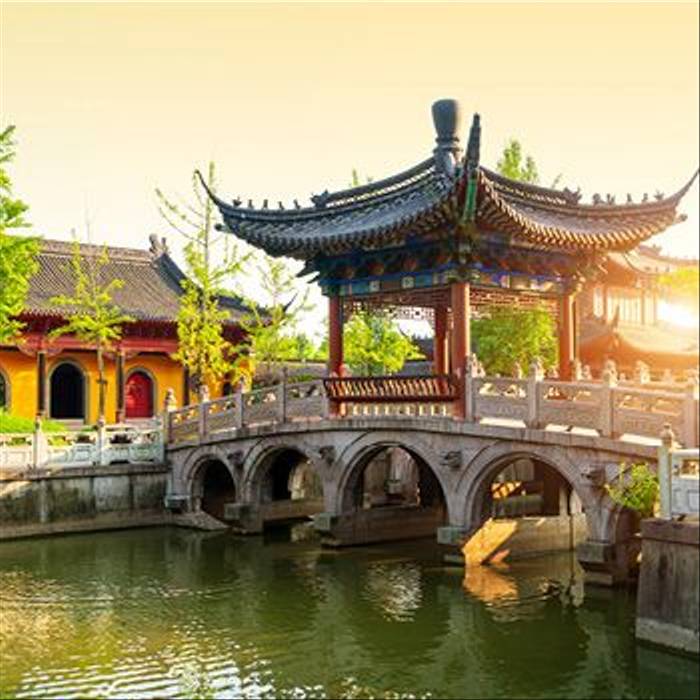 Art Deco buildings squeeze between towering structures in fast-paced Shanghai. This unique cosmopolitan metropolis is a city of contrasts. You'll find yourself surrounded by cool modern architecture one moment, before stumbling upon old Jewish synagogues and rickety street stalls the next. As night falls and the street lights come on, the city's restaurants wake up to offer enticing cuisine.
DAY 14 - 15
| 28 - 29 Mar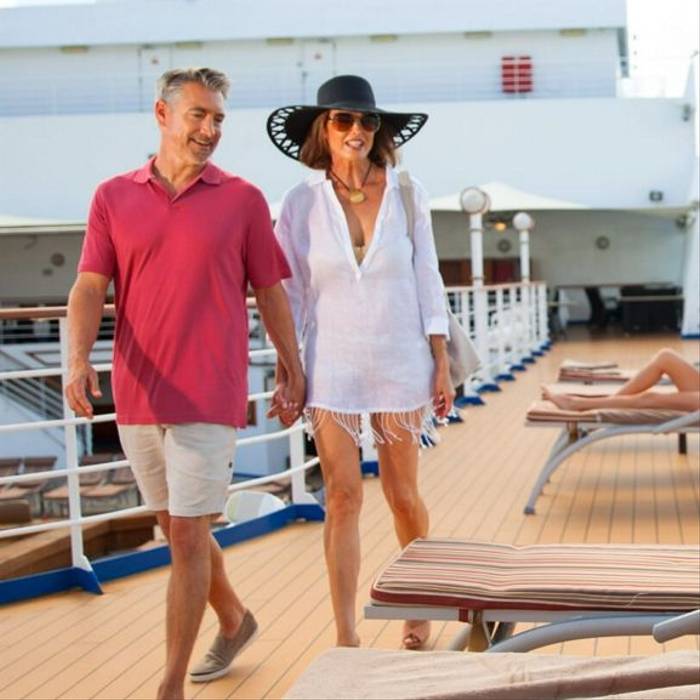 During the next two days at sea you'll have plenty of opportunity to explore all that Silver Muse has to offer. Relax on a lounger by the pool or admire the view from the whirlpool as the attentive staff bring you your favourite drink. At the Panorama Lounge, sink into the plush seats and come evening, enjoy listening to the gentle sounds of a pianist, or the invigorating beats of our in-house DJ.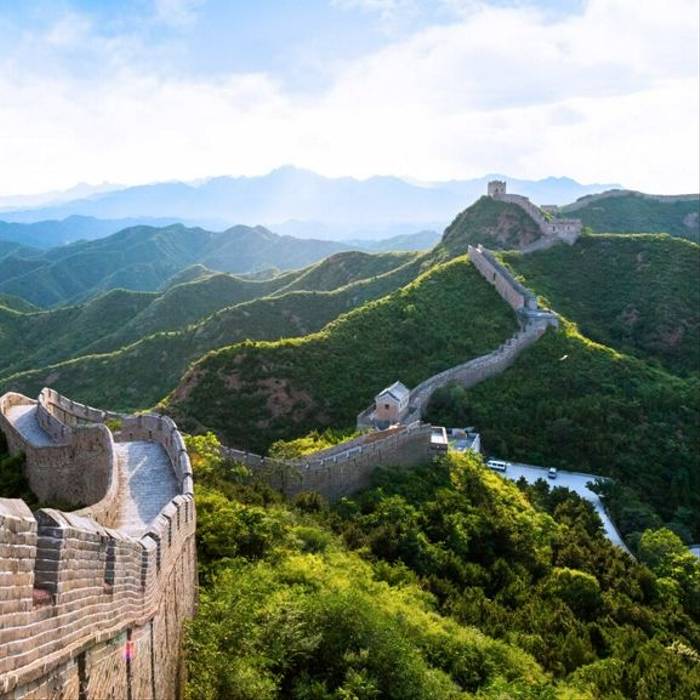 Beijing is the beating heart of Chinese politics, culture and economic development. Here you could visit the Temple of Heaven, a tranquil park, where locals practice Tai Chi, for an authentic taste of Beijing life. Or you could visit Tiananmen Square, one of the world's largest public squares, and the Forbidden City, the former home to 24 emperors.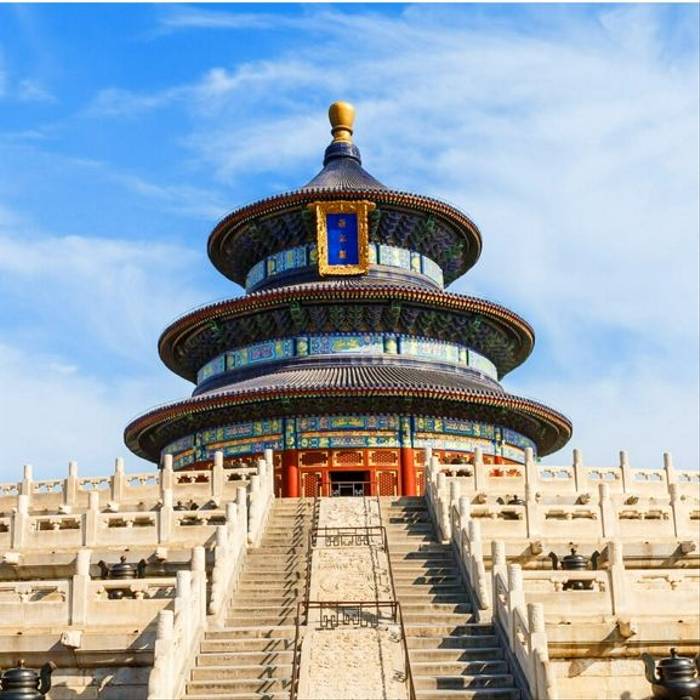 During your visit to Beijing, you could visit the magnificent Great Wall of China. China's greatest landmark weaves majestically between the East and West of China, through dry and dusty deserts and lush mountains, carrying with it a tragic, yet triumphant history that spans more than 2,000 years.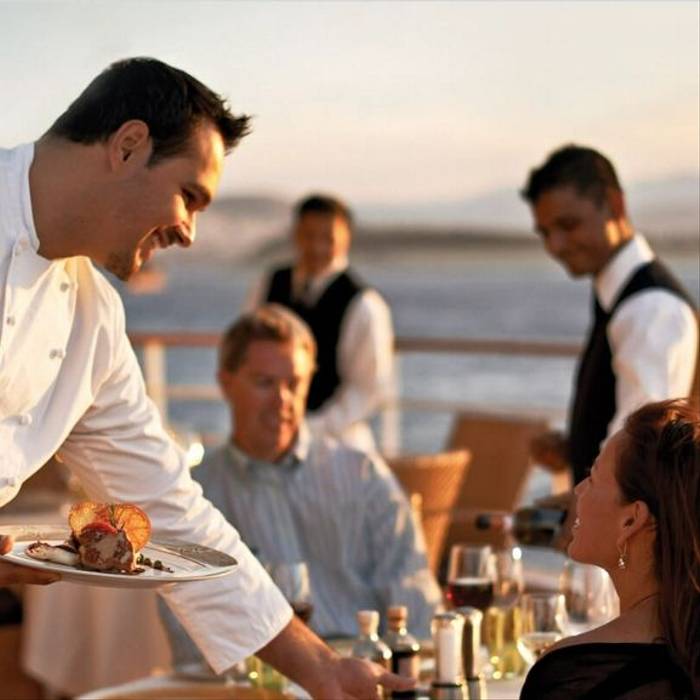 Dining on board Silver Muse is in a class of its own. Enjoy a Japanese lunch of sushi and sashimi at Kaiseki; savour Asian fusion dishes at Indochine where it's not uncommon to find rock lobster and aloo palak on the menu; and head to La Terrazza to finish your evening off with tiramisu, panna cotta or a delicious cheese board.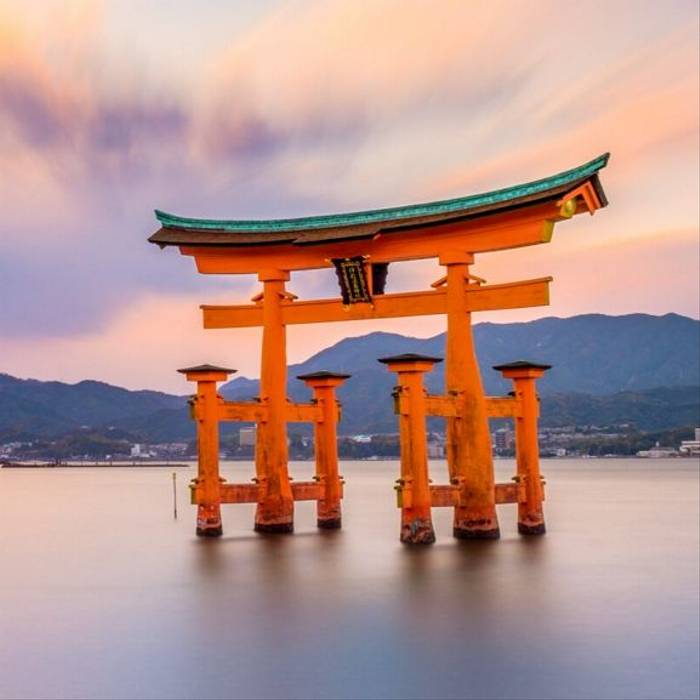 Hiroshima is a thriving, bustling city surrounded by natural beauty. The Chugoku Mountains surrounds the city with rivers, valleys, plains and basins landscaping the area; whilst The Peace Memorial Park and Museum recall the city's tragic past. Miyajima Island, a short ferry ride away, offers one of the country's most alluring and oldest Buddhist and Shinto shrines.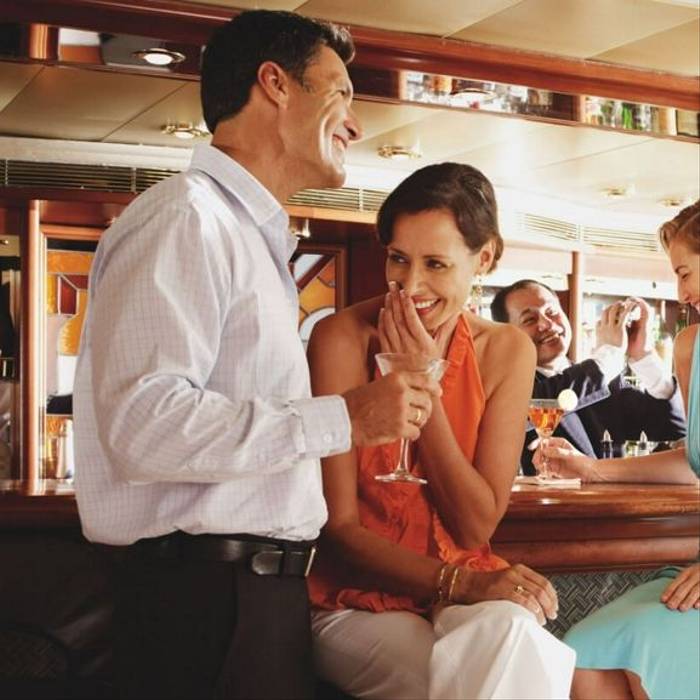 Those looking for a sophisticated venue to enjoy an after-dinner drink should head to Connoisseur's Corner. Decorated in a rich and luxurious fashion, enjoy the finest range of cognacs or whiskey while swapping stories with fellow passengers.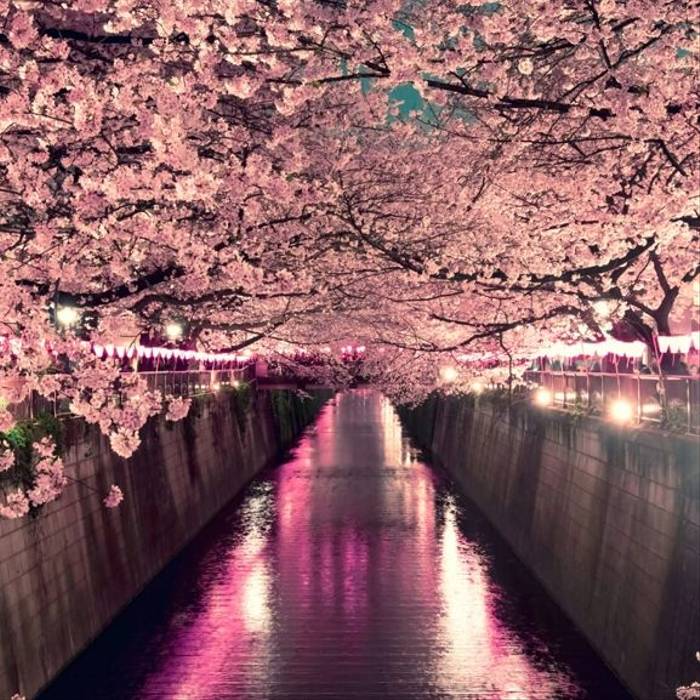 Tokyo
- Disembark Silver Muse and Hotel Stay
You'll arrive in Yokohama and disembark for a three night hotel stay in Tokyo. Discover this bustling capital in bloom during the iconic cherry blossom season. Find tranquillity in Ueno Park which has been a popular viewing spot since the 16th century and watch delicate pink petals drift in the breeze during a picnic. Or, even better, wait until the evening when the blooms are illuminated by soft lantern light.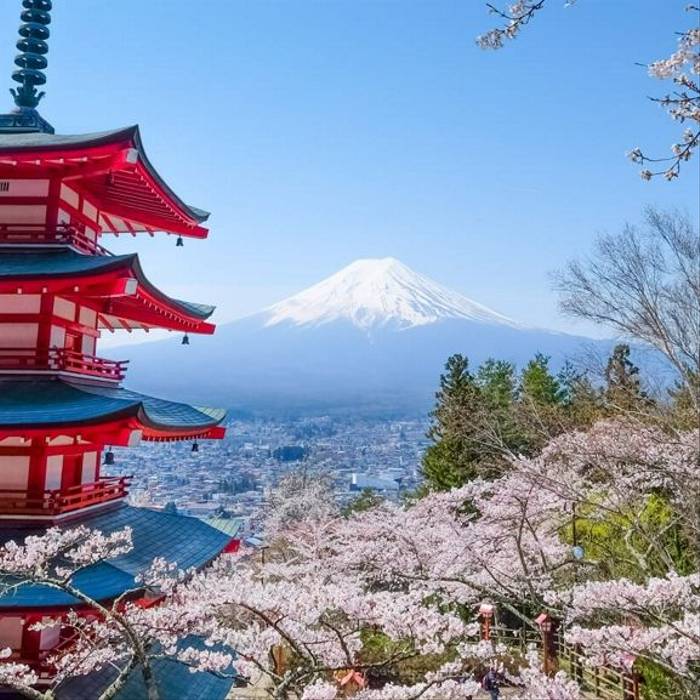 Tokyo
- Hotel Stay and Tour
Today your fully escorted tour will take you to the stunning Mount Fuji, a sacred site looped with walking trails and dotted with shrines. You'll also ride the Hakone Ropeway cable car where you can watch steam spiralling up from the active hot springs. At Lake Ashi you'll take a boat across the still, peaceful water, enjoying the natural beauty of the crater lake before the high-speed bullet train whisks you back to Tokyo.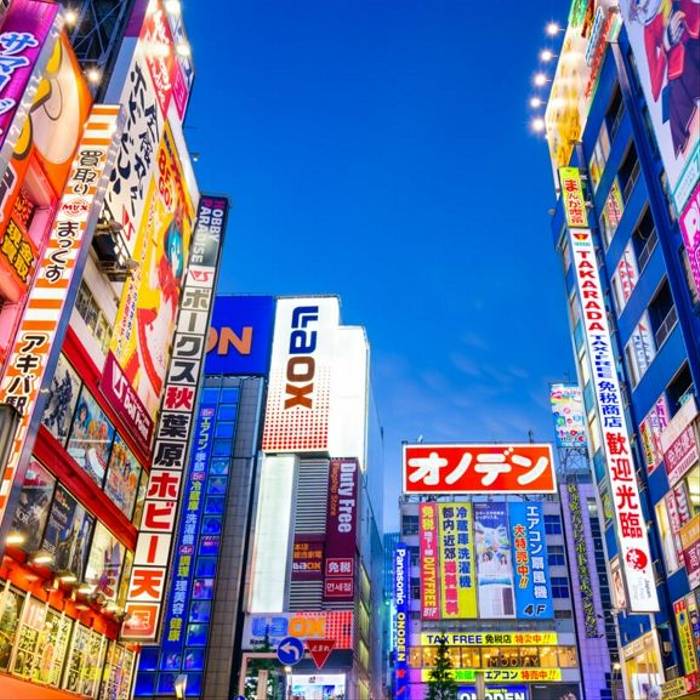 For your final day in Tokyo you can do as little or as much as you like. Zip between locations thanks to the city's sophisticated transport network. Fast-moving Akihabara showcases the best of Japanese technology but when the hustle and bustle gets too much, you can escape to one of Tokyo's many parks or have green tea in an elegant tea house.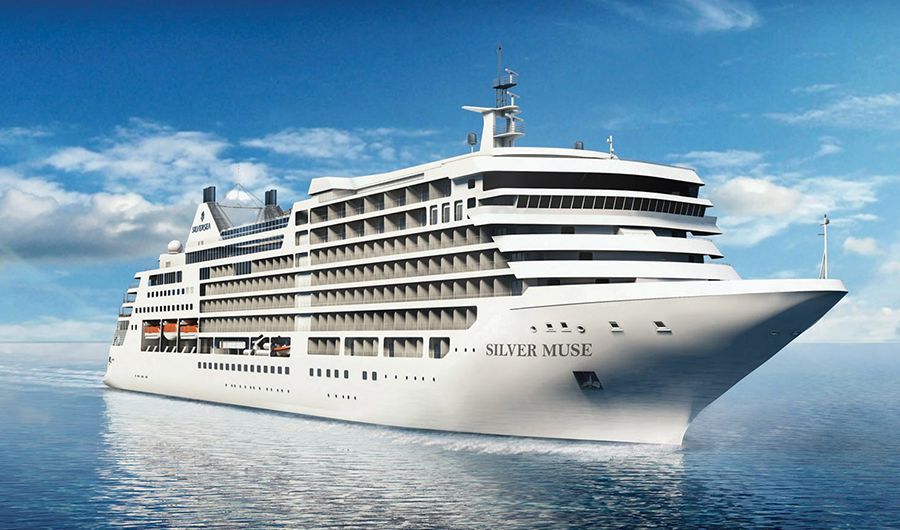 Delivered in spring of 2017, the newest offering from Silversea is the beautiful Silver Muse, accommodating just 596 guests with unrivalled space-to-guest ratio. Silver Muse redefines ultra-luxury ocean travel - enhancing the small-ship intimacy and spacious all-suite accommodations that are the hallmarks of the Silversea experience.
From elegant suites equipped with luxury bath amenities and pillow menus, to culinary excellence in the eight on board restaurants and evening shows In L'Opera theatre, you can't help but fall in love with the comfort, service, and quality that the Silversea way of cruising so effortlessly delivers.