Taj Mahal, Tiger Safari & Palace on Wheels Explorer
Includes a Cunard Voyage from Singapore to Dubai
Price Reductions: Save up to £2,000 per couple | FREE Outside to Balcony Upgrade
23 nights | 16 Mar 2021
Taj Mahal, Tiger Safari & Palace on Wheels Explorer
Includes a Cunard Voyage from Singapore to Dubai
Price Reductions: Save up to £2,000 per couple | FREE Outside to Balcony Upgrade
23 nights | 16 Mar 2021
Taj Mahal, Tiger Safari & Palace on Wheels Explorer
Includes a Cunard Voyage from Singapore to Dubai
Price Reductions: Save up to £2,000 per couple | FREE Outside to Balcony Upgrade
23 nights | 16 Mar 2021
Get The Full Experience...
Visiting incredible Oriental destinations on a Cunard voyage, you'll then be whisked from dynamic cities and famed monuments, to tranquil lakes and isolated forests in India on board the Palace on Wheels.
Filled with cultural treasures, serene gardens and innovative architecture, Singapore is the perfect place to enjoy an overnight hotel stay before your cruise. Embarking Queen Mary 2, you'll discover Kuala Lumpur, filled with hawker stalls selling sizzling treats, and Penang's fantastic beaches, before walking within lush tea plantations in Sri Lanka. On the final part of your cruise, you'll experience the splendour of the United Arab Emirates with its gleaming skyscrapers and atmospheric souks. Disembarking in Dubai and flying to Delhi, you'll then begin your unforgettable rail journey through India's cities and stunning rural landscapes on board the Palace on Wheels. Touring through major cities like Delhi, Jaipur and Agra, you'll also find elusive tigers peeking through the shaded trees in Ranthambore National Park, and an array of other exotic creatures.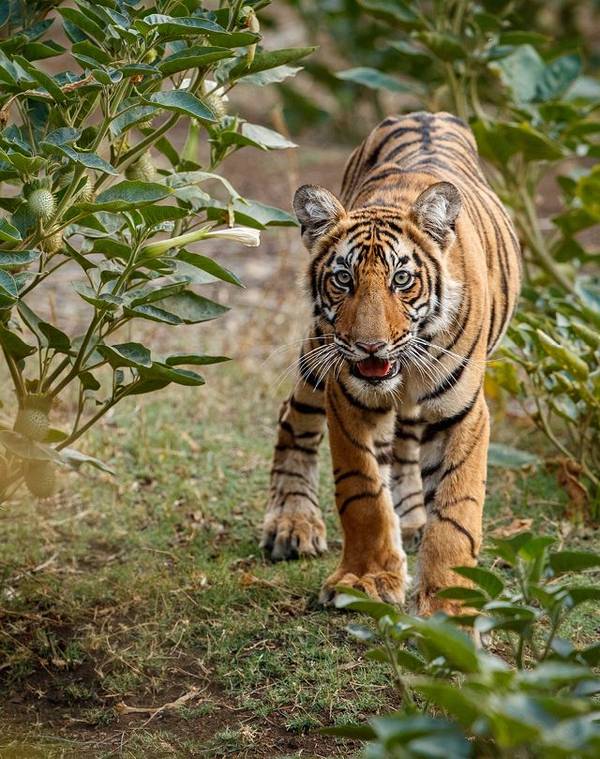 Package Includes
1 night five-star hotel stay in Singapore at Swissotel The Stamford
12 night full-board cruise on board Queen Mary 2
FREE Outside to Balcony upgrade
Overnight in port in Dubai
3 night five-star hotel stay in Delhi
Fully escorted tour of New and Old Delhi
7 night full-board luxury Palace on Wheels rail journey with fully escorted tours visiting: Jaipur, Ranthambore National Park, Chittorgarh, Udaipur, Jaisalmer, Jodhpur, Bharatpur and Agra
All hotel stays include breakfast
All transfers
All flights (London departure - regional flights available)
ATOL protected
Flight from
Other regional airports may be available*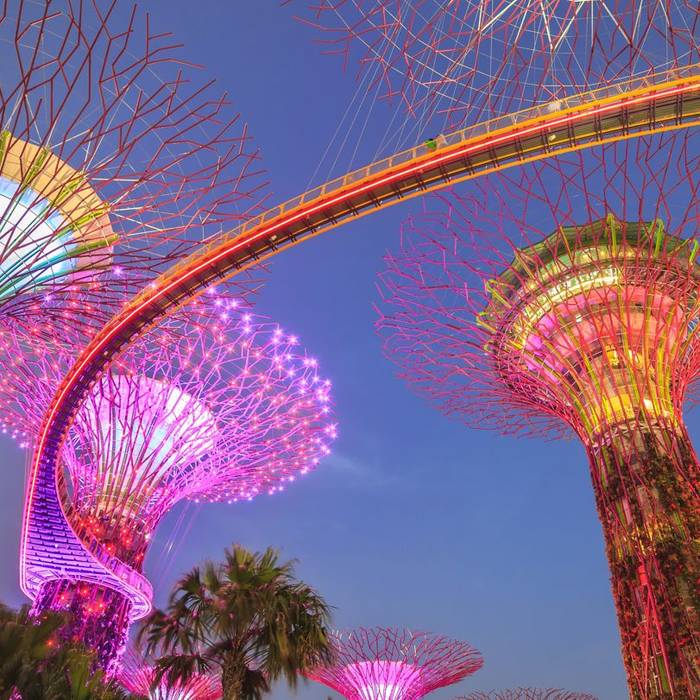 Beginning your holiday in Singapore, you'll have the night to explore its rich embroidery of cultures. You could start in its vibrant Chinatown, sharing a pot of tea before venturing out to explore it in depth. Then, in Little India you could have a bite or two of the delicious delicacies that they sell while walking within its colourful district.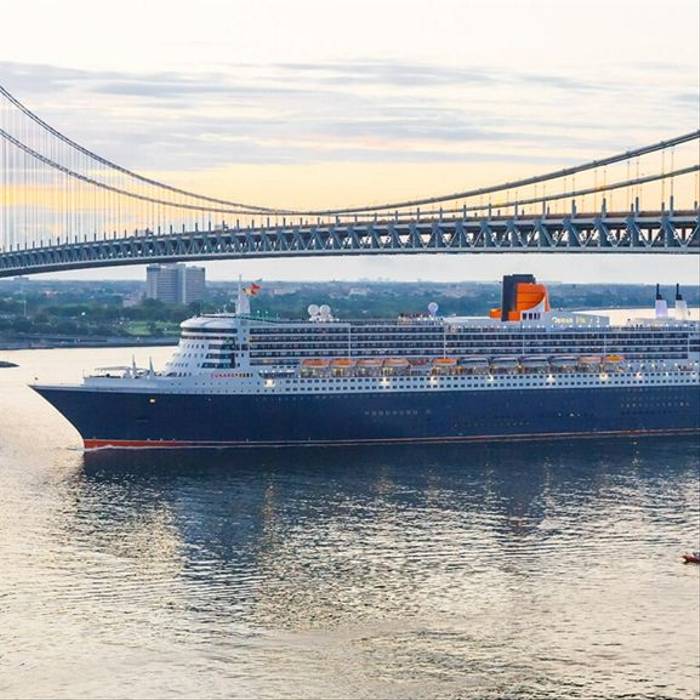 Singapore
- Embark Queen Mary 2
For over a century and a half, Cunard have epitomised the sophisticated grandeur of ocean travel. The Queen Mary 2 is one of the most famous in the world and will transport you to a more refined age, while surrounding you with all the luxury and modern amenities you could wish for on your cruise holiday.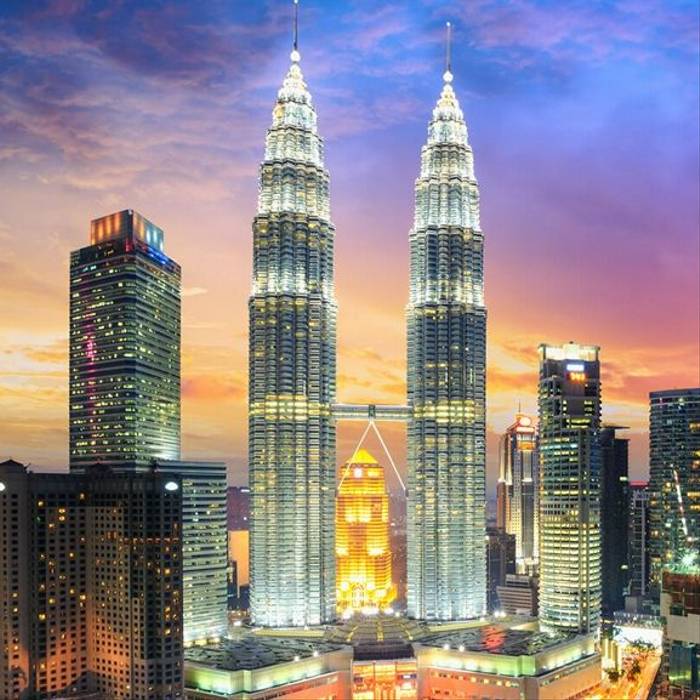 Port Klang (Kuala Lumpur)
Home to the world's tallest twin skyscrapers – the Petronas Twin Towers – as well as the 400 million year old Batu Caves, you can take a walk through time in this diverse destination. After visiting the sights, you can head to one of the thousands of hawker stalls and restaurants for a taste of Kuala Lumpur.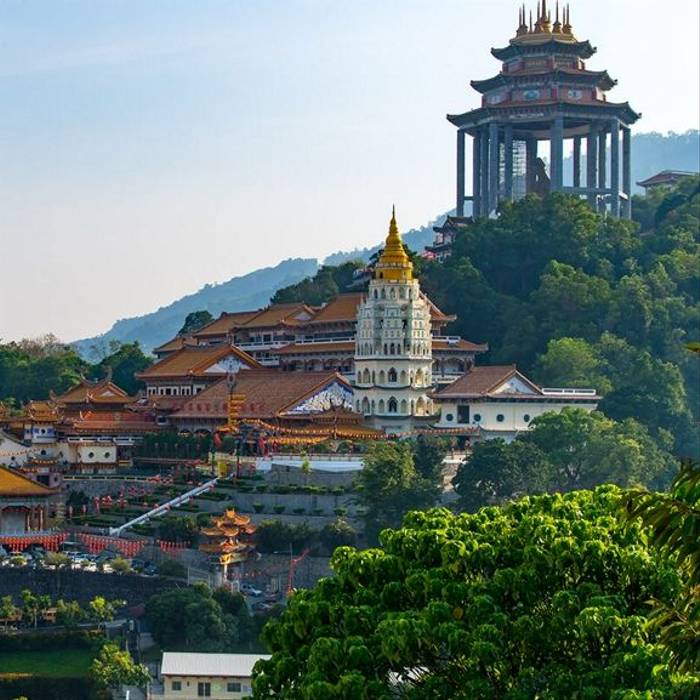 With bustling flea markets and atmospheric town squares, Penang also hides many nature escapes. You could relax and unwind on one of the stunning stretches of beaches or you could explore the fragrant Tropical Spice Garden, the only one in Southeast Asia. With over 500 plants, savour a stroll through this lush garden or roll up your sleeves and try your hand at a cooking class, the choice is yours.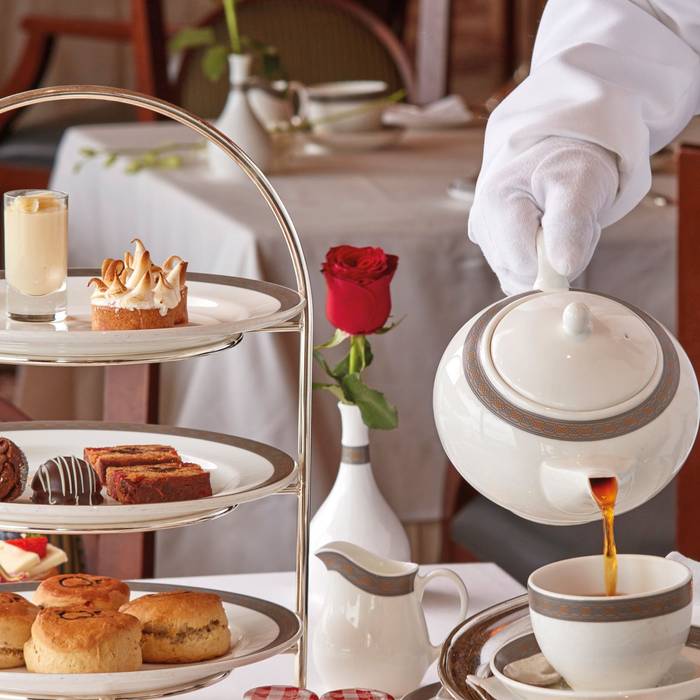 Queen Mary 2 is one of the most luxurious liners at sea. Find world-class entertainment, sumptuous cuisine, an on board planetarium, as well as the Canyon Ranch SpaClub® and famous speakers from the arts and beyond to entertain you on your voyage.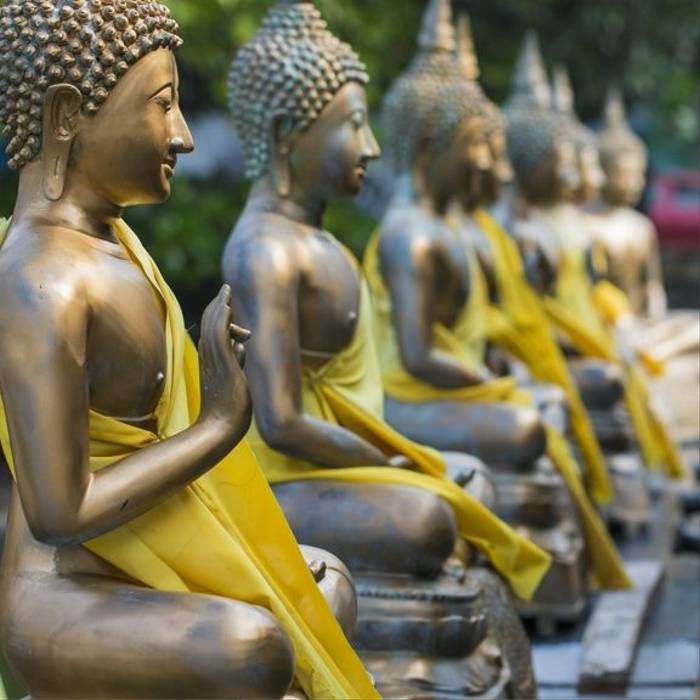 Pelicans perched on lamp posts, white waves lapping at golden shores and colonial buildings crowding its old town – this is Colombo. Whether you decide to soak up some rays while the water tickles your feet, learn more about its eclectic history or even escape the city to discover lush tea plantations, Colombo has something for everyone.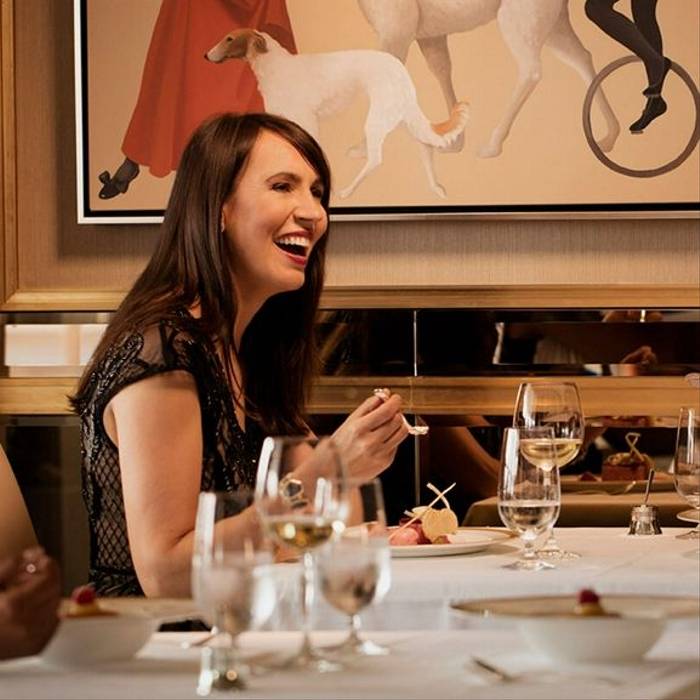 From morning to night you'll be spoilt for choice with activities and entertainment options on board. Take afternoon tea in the Queens Room, which at night turns into the largest dance floor at sea, or enjoy an evening at Illuminations, a luxury 3D cinema, a planetarium and a classical music venue.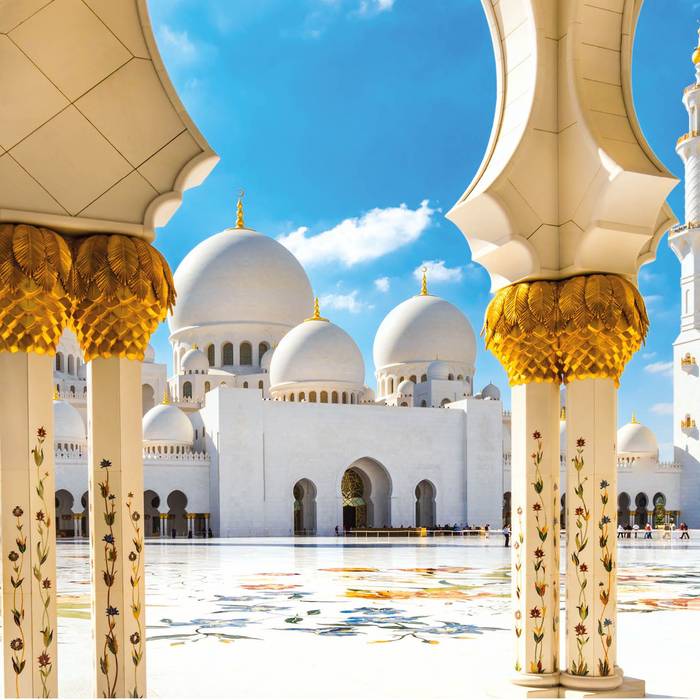 Just because it has become a bustling hub of commerce, doesn't mean that the Emirates capital has lost its culture or history. Head to Heritage Village and learn more about traditional desert lifestyle, take the world's fastest rollercoaster at Ferrari World, or admire world-class art at the Louvre Abu Dhabi.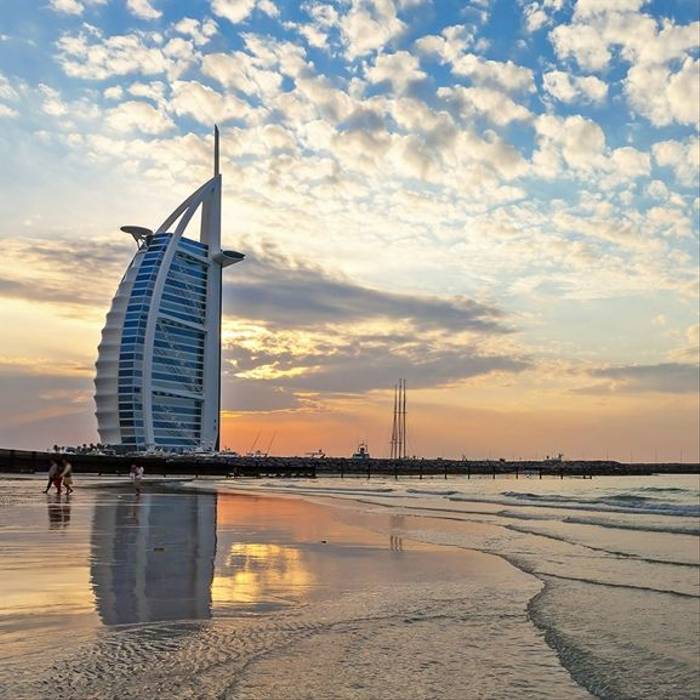 Discover the Gold Souk, a traditional market where bangles gleam in shop windows, or visit the Spice Souk for fragrant incense. If you want to see more of its natural sights, head out on a desert safari where your four-by-four will bump and race over the sand of the surrounding desert. There's also the towering Burj Khalifa, the world's tallest building and the dancing fountains beneath it.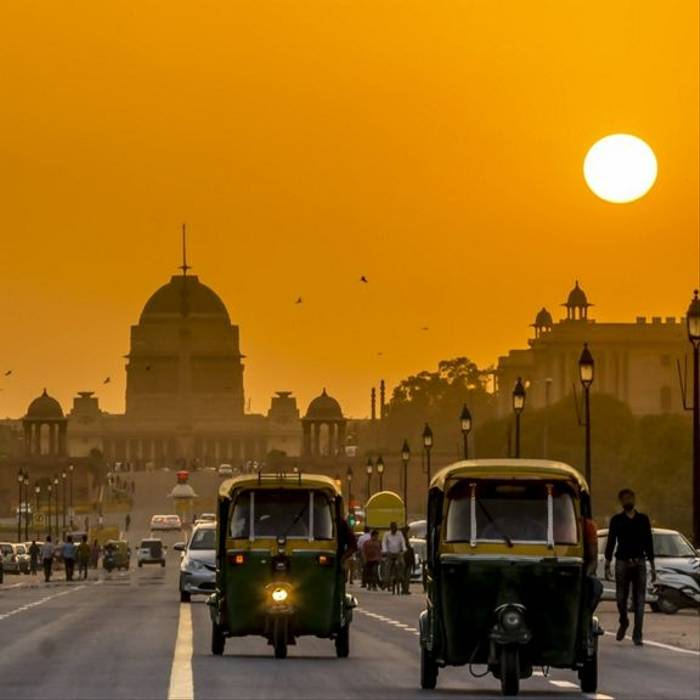 Dubai
- Disembark Queen Mary 2 and Delhi Hotel Stay
A gateway to the heart of the country, India's capital has been witness to the rise and fall of numerous emperors in its tumultuous history, all of whom have left a rich legacy. Comprising a cluster of smaller cities which have merged into one mega city, Delhi is the world's second largest urban area and is an intoxicating mix of ancient wonders and innovative modern architecture like the Lotus Temple.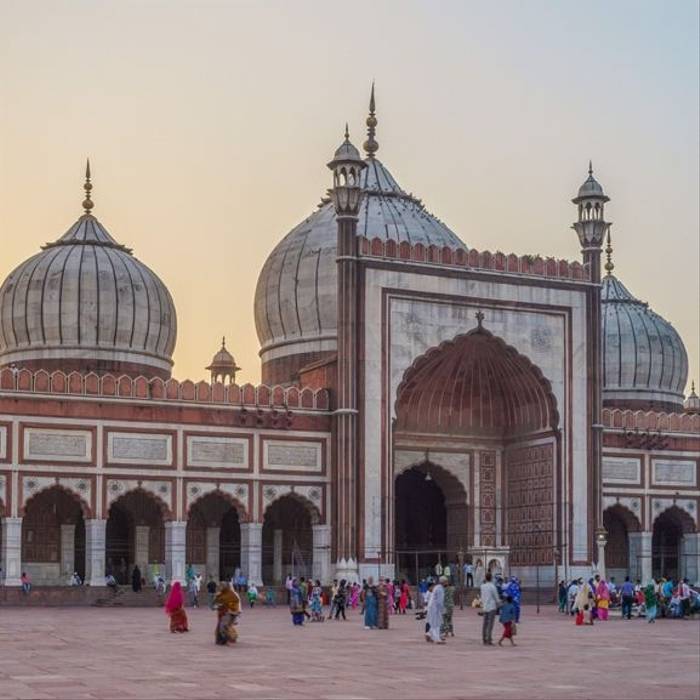 You'll find UNESCO world heritage sites sitting comfortably alongside innovative modern architecture in this bustling city. Watch the city's green and yellow auto-rickshaws weave through streets packed with people, animals and anything else besides, and sample the Mughlai cuisine, which originated here and has been exported to the world.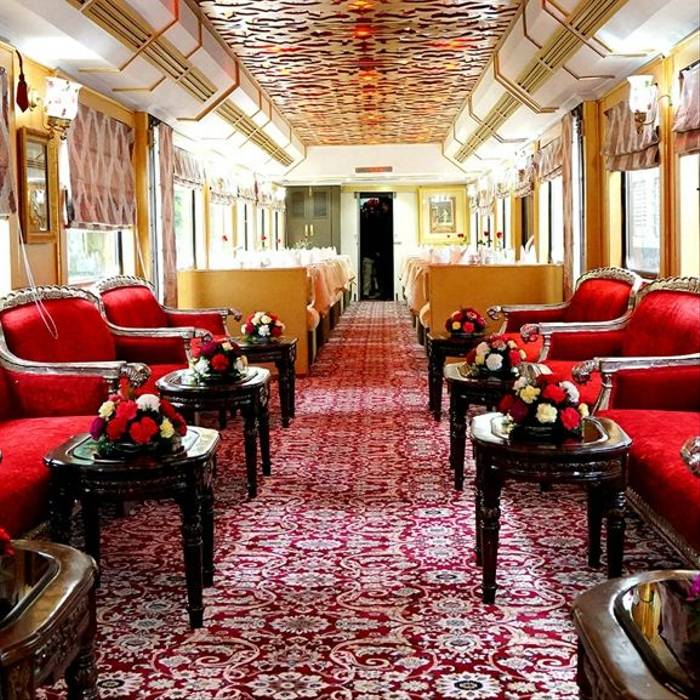 Delhi
- Embark Palace on Wheels
Enjoy a tour of New Delhi, visiting Humayun's Tomb, the hallmark of Mughal Dynasty architecture. In the afternoon you'll embark Palace on Wheels for a luxurious seven night journey to India's bustling cities as well as its isolated hinterlands. With your personal attendant, a spa car and two restaurants you can sit back, relax and watch as India's diverse scenery unfolds outside your window.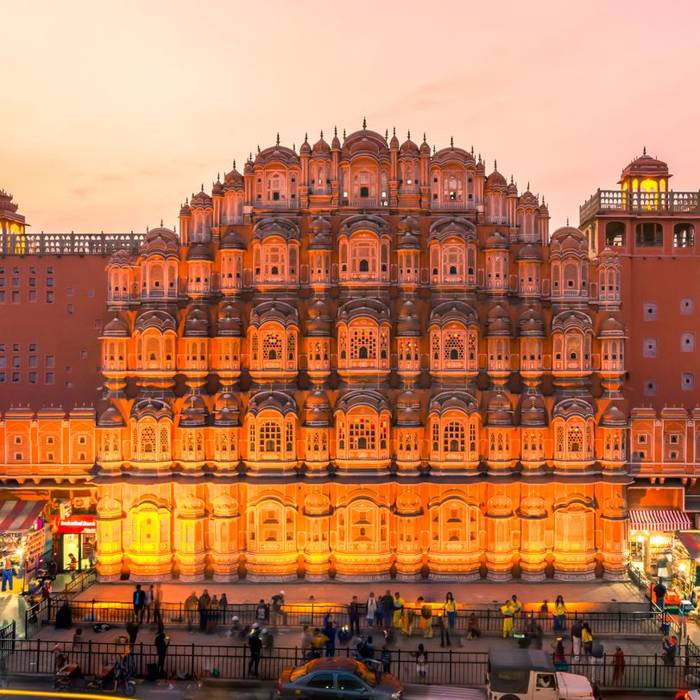 There's good reason Jaipur is known as the Pink City, the blushing colour scheme of many of its ancient buildings distinguishes the enthralling Rajasthan capital from other cities in India. Here you'll find the Jantar Mantar, which features the world's largest stone sundial, the beautifully preserved Amber Fort and the Palace of the Winds, built with latticed balconies so royal ladies could preserve their modesty.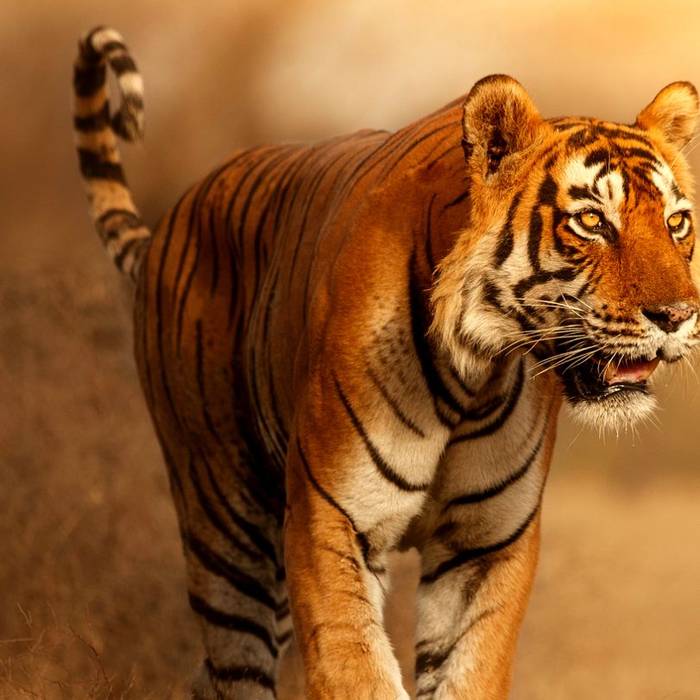 Ranthambore National Park and Chittorgarh
India's wildlife is as varied as it is thrilling and you'll see some of the country's most revered animals on this early morning excursion. As well as the talismanic Bengal tiger, look out for monkeys, crocodiles, leopards and much more. Back on the Palace on Wheels you'll head for Nearby Chittogarh Fort, India's largest, which stages a sound and light show.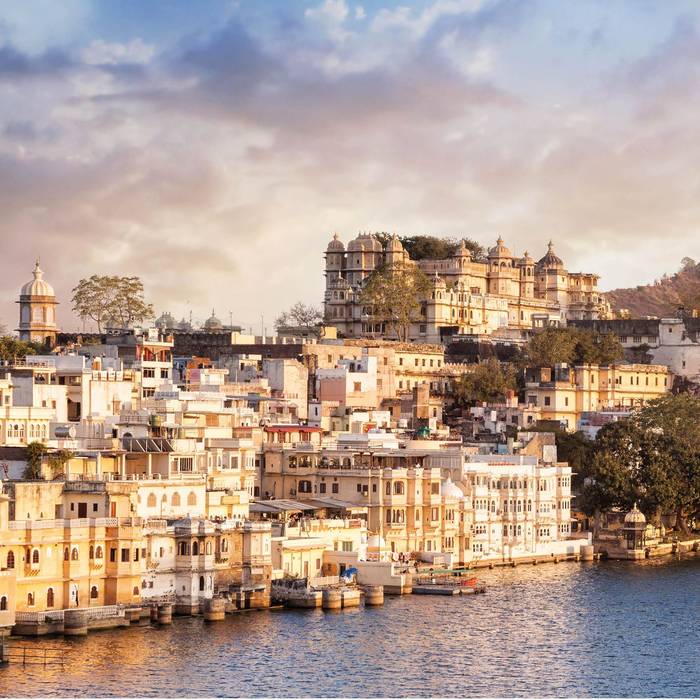 Known as the City of Lakes, romantic Udaipur is a city where the sound of gently lapping water is always in earshot. After a visit to the Garden of Fountains you'll have lunch before taking a boat ride across Lake Pichola where the Lake Palace Hotel sits idyllically in its midst. City Palace, built over 400 years by a succession of rulers, is the largest Palace complex in Rajasthan and its museum is packed with curios and artefacts.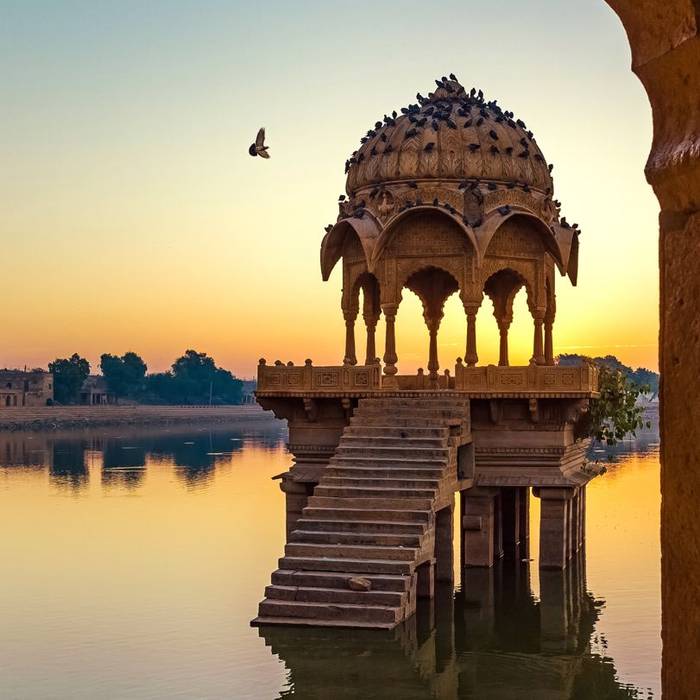 Jaisalmer, lying in the Thar Desert, is a former medieval trading centre and was named after its founder Rawal Jaisal in 1156 AD. Explore the vast yellow sandstone fort which stands sentinel over the city – known as the Golden City - whose outer walls are lit up after dark. It also contains a royal palace and several ornate Jain temples.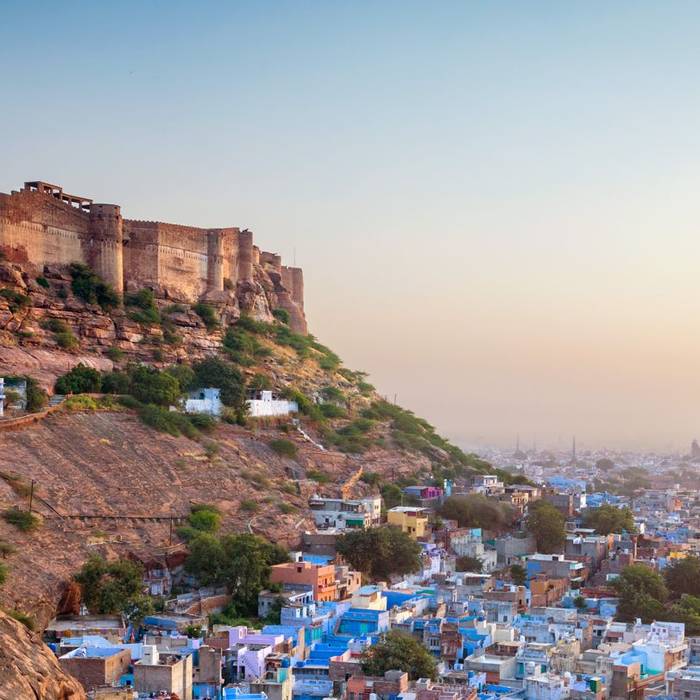 Arriving in Jodhpur, you'll head straight for the Mehrangarh Fort, another of India's hill-top forts, which houses several palaces within robust walls pockmarked by the dents made by cannonballs. Explore its palatial apartments overlooking wide courtyards and several museums housing everything from the personal swords of emperors to howdahs - the seats attached to an elephant's back on which royalty once sat. Finally, you'll return to the train and depart for Agra.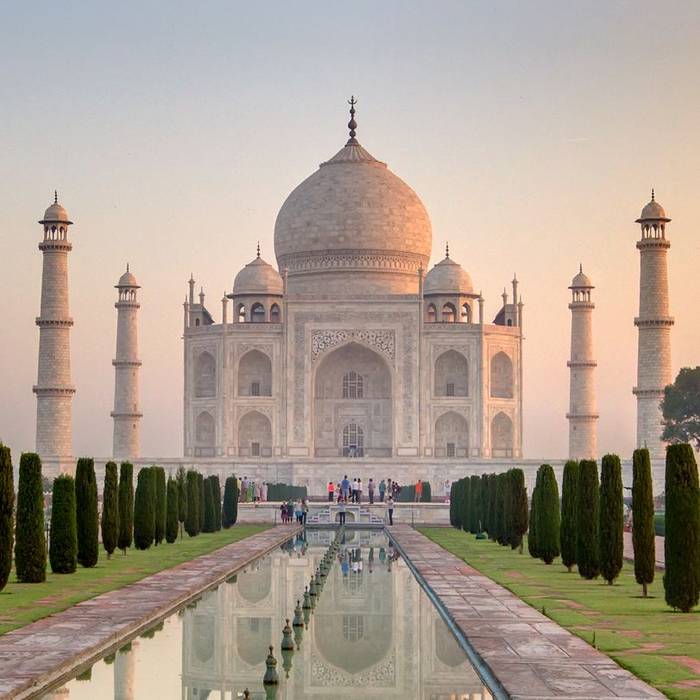 Enjoy a morning rickshaw ride around the avian paradise of Bharatpur Bird Sanctuary before your sightseeing tour of Agra Fort, the seat of power of the once mighty Mughal Empire. After lunch, the highlight of your journey awaits: the inimitable Taj Mahal. This white-marble architectural wonder was built by the emperor Shah Jahan in honour of his favourite wife who died in childbirth and is one of the world's most recognised buildings.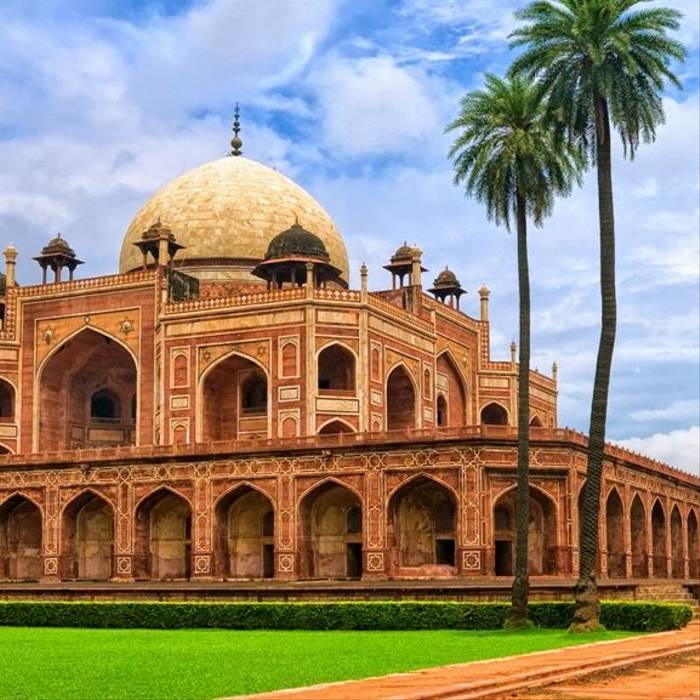 Delhi
- Disembark Palace on Wheels
In Old Delhi you'll find the 300-year-old walled city built by Emperor Shah Jehan in 1648. Visit the magnificent ochre sandstone Red Fort within whose walls are marble palaces where Moghul emperors held court. Opposite the fort stand the black and white onion dome and minarets of the Jama Masjid, considered India's most elegant mosque.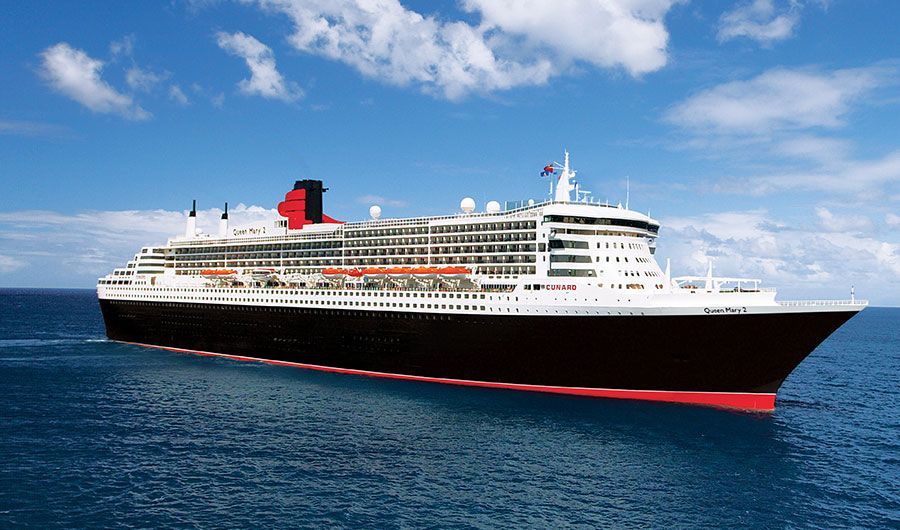 Quite simply, the Queen Mary 2 is the most magnificent ocean liner ever built, so, a fabulous cruise holiday on this wonderful ship is an experience of a lifetime. Cunard have incorporated the very latest in modern facilities, entertainment and enrichment opportunities into a ship radiating the opulence, charm and glamour of cruising's Golden Era. Your fine dining options include several-course gourmet delights with classy touches like Wedgewood china and Waterford crystal. Be entertained by lavish musical shows, dance in the largest ballroom at sea with a superb resident orchestra, and with four marvellous pool areas for relaxation, this wonderful ship has everything you could possibly want for the most marvellous time at sea.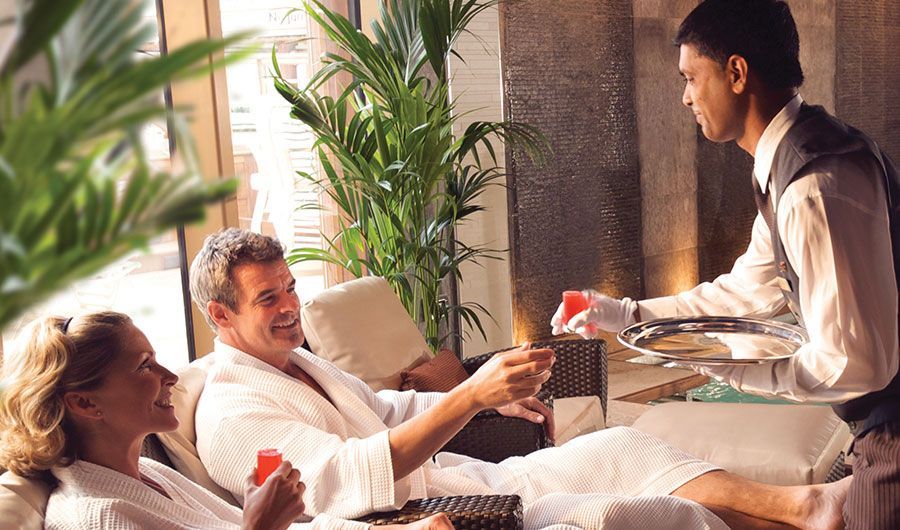 Queens Room
Head here for traditional afternoon tea or to dance the night away at one of the glamorous balls.
On Deck
Take part in Cunard's traditional games of shuffleboard and deck quoits. Challenge friends or join in one of the organised tournaments.
Commodore Club
Enjoy a signature cocktail as you sail towards the horizon or try the Martini Mixology or Whisky Tasting classes.